Airplane In The House
It's quite logical. If you can't flight on an airplane anymore you can still use it for good. Why waste so precious and fascinating ready to go housing material?
One retired pilot from Glattbrugg, Switzerland has built his fancy Runway 34 restaurant around the old Ilyushin 14 turboprop.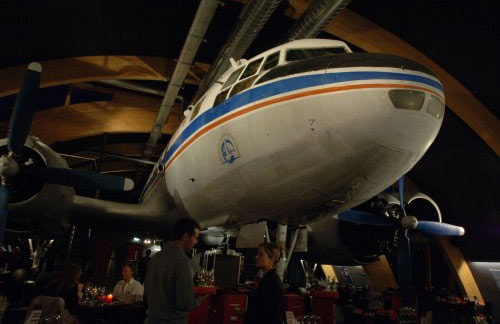 Now this is the last airplane in Europe where you are allowed to smoke.
Military cargo planes are good for housing too. Reagan's era Fairchild C-123 is just a roadside bar in Costa Rica. Fairchild's wings are wide enough to give shadow for a dozen of tables of "El Avion" ("The Airplane") bar/restaurant.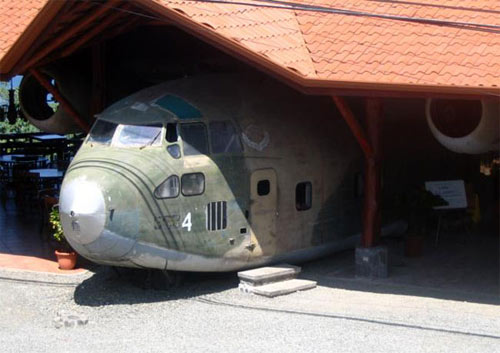 In Russia, in the arctic village Susuman, local aviation enthusiast has found an old Ilyushin 18 and attached its cabin to the local school building.