Airport with running track lanes
In anticipation of the 2020 Olympics that is set to be held in Tokyo, Narita International Airport opened a new terminal constructed around an indoor running track.
Japanese creative agency PARTY led the design process. The terminal has no moving walkways or illuminated signs for direction. They are replaced with an eye-catching color-coded track: blue lanes are for departures, red for arrivals. Until the 32nd Olympiad will be started, the terminal will operate as a low-cost option for Tokyo destination. It will also work after the Olympics, to support large airport.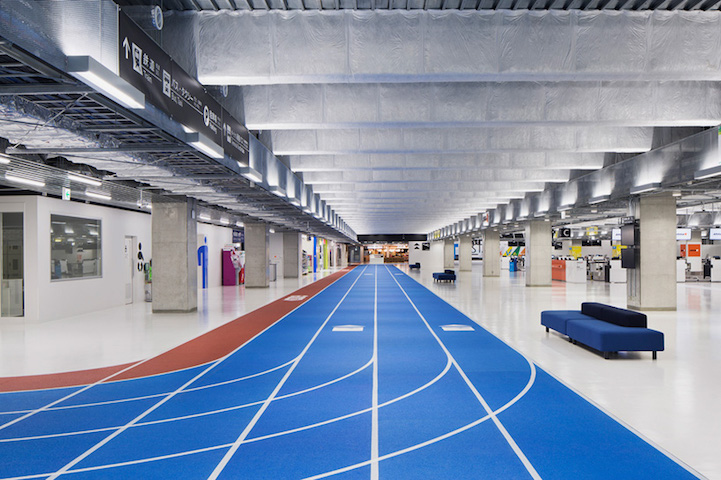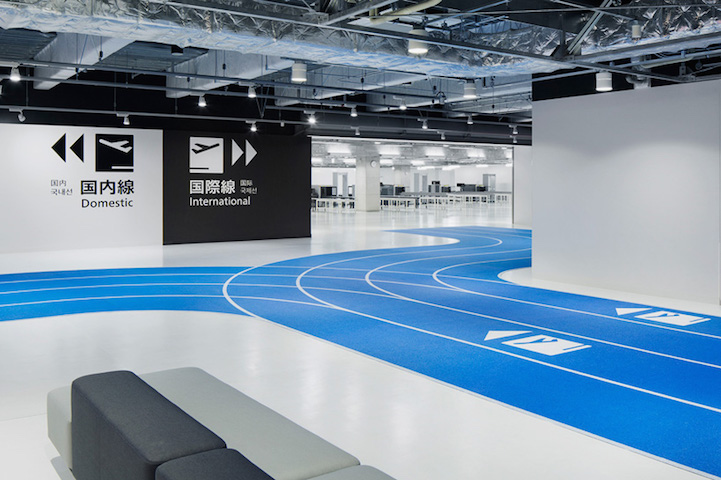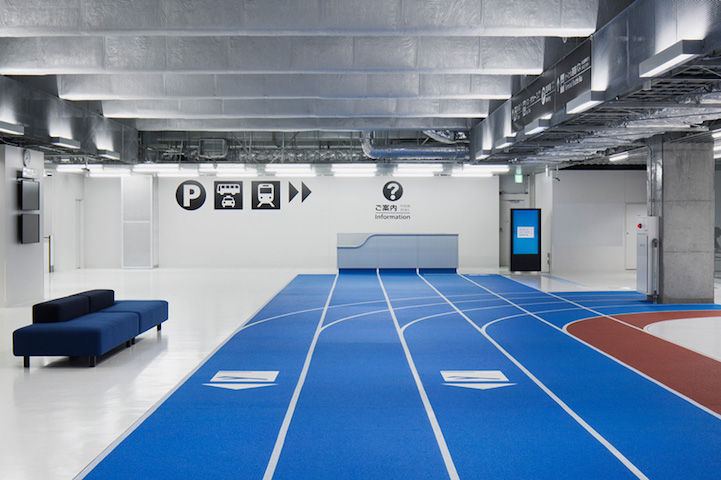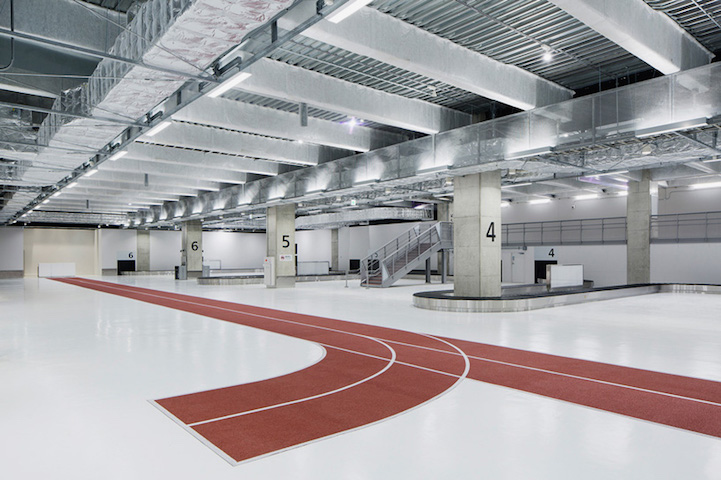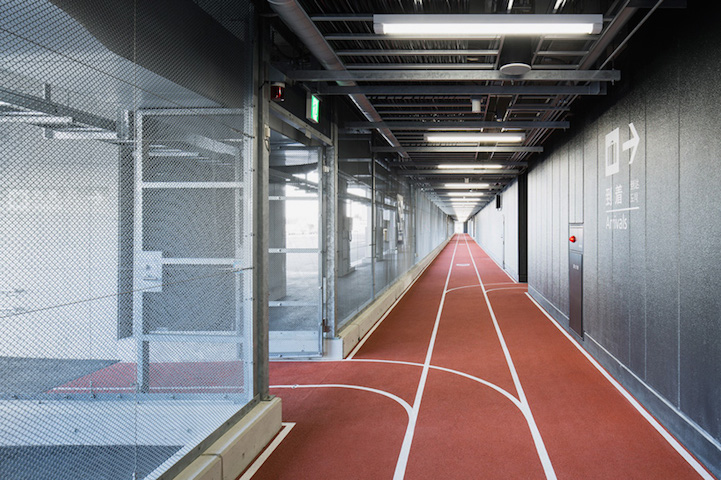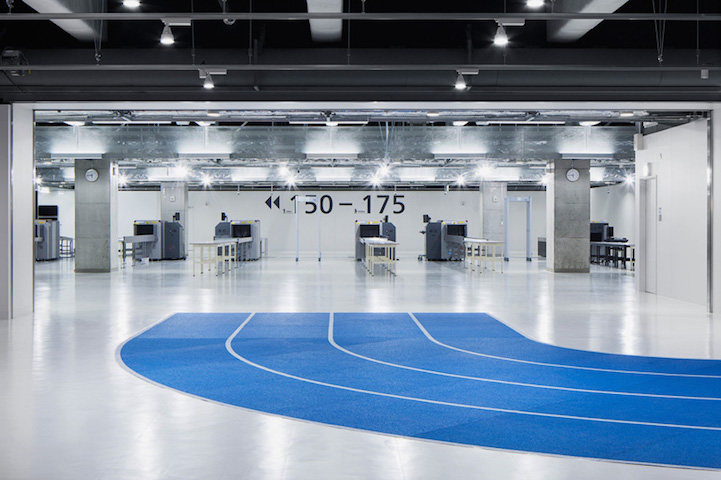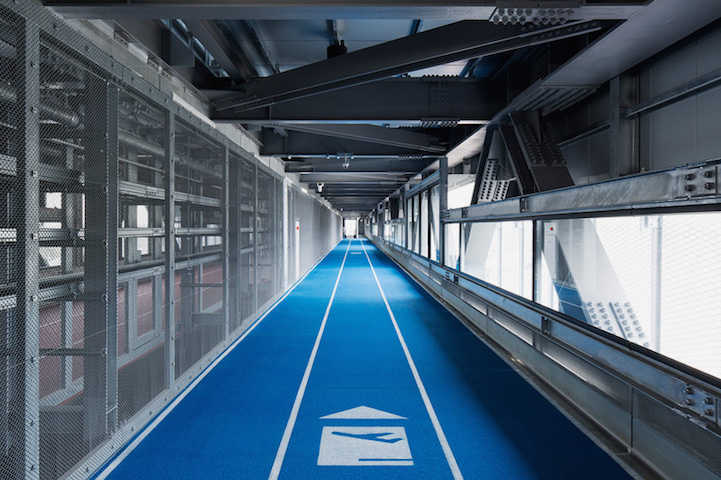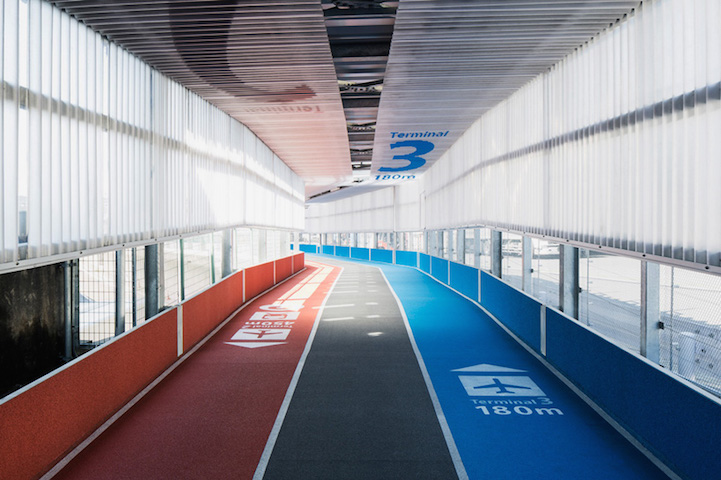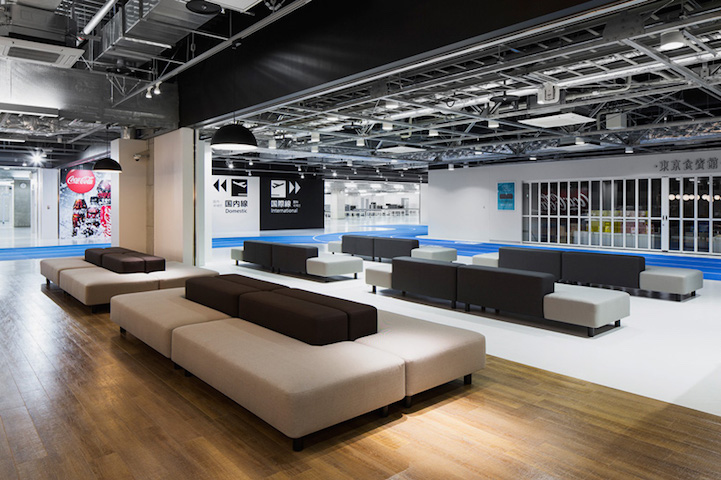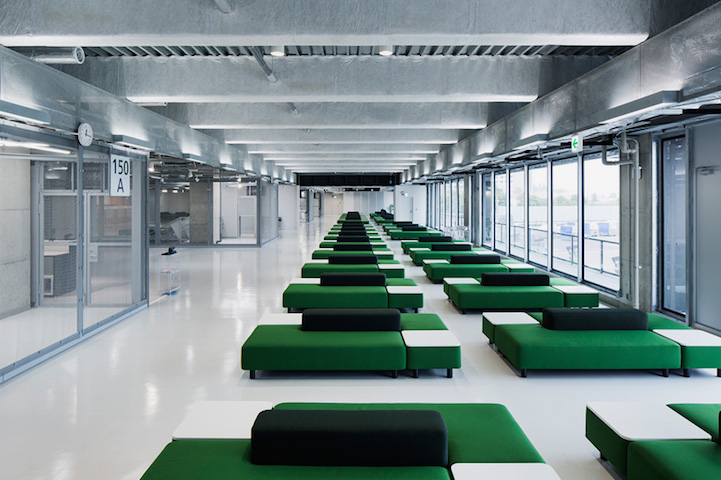 Narita International Airport website
PARTY website