Albino Cats
Albinism—a genetic defect of melanin production, causing the close to none pigmentation of the skin, eyes and hair—occurring among all animals including humans and humans' best friends—cats.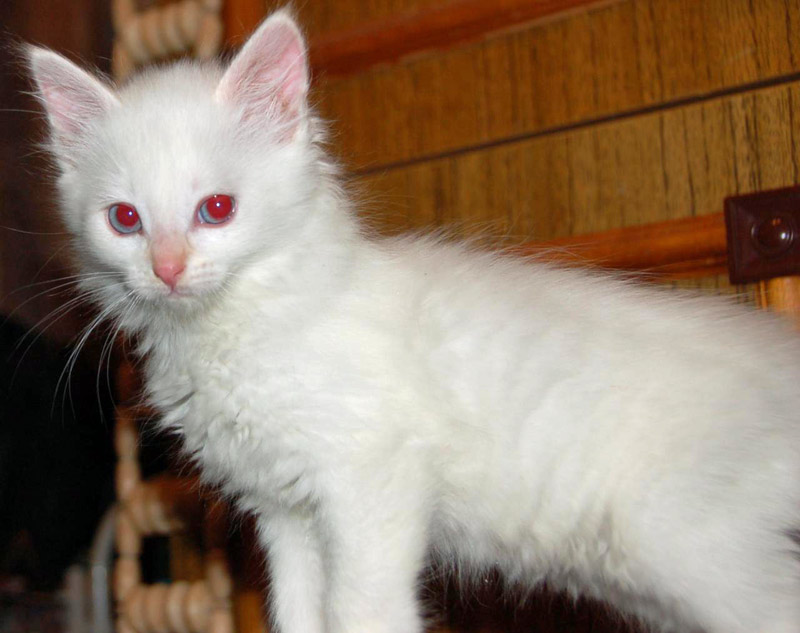 Albino cats could be easily mixed up with the pure white cats just like in the case of albino dogs I have noted not so long ago. The rule is the same way simple—look into the cat's eyes. If they are light colored, very slightly pigmented, you are looking into the eyes of the real albino cat.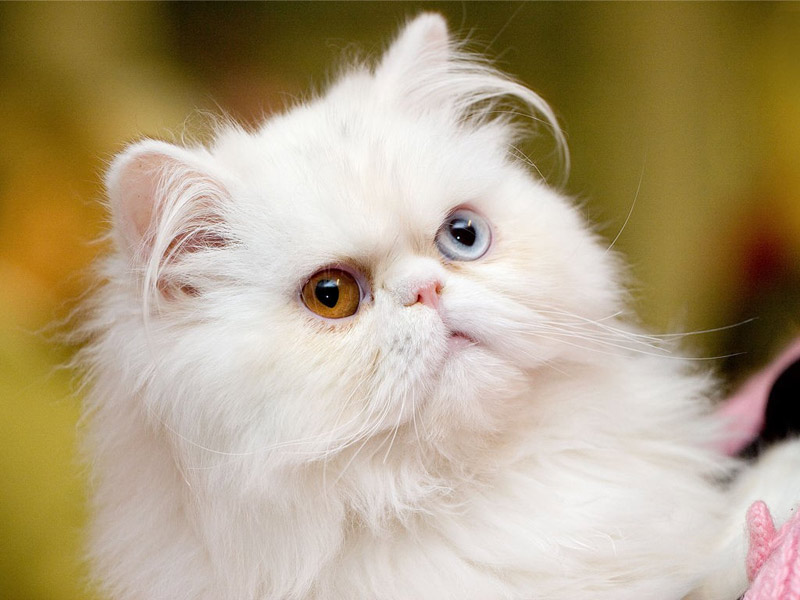 In cats, who's eyes are often bi-colored (like one eye is blue and the other one—orange), the lack of pigmentation could be visible only in one eye, while the other could be pigmented the same way as in normal cat. Pretty interesting factoid and one more proof that the cats are special.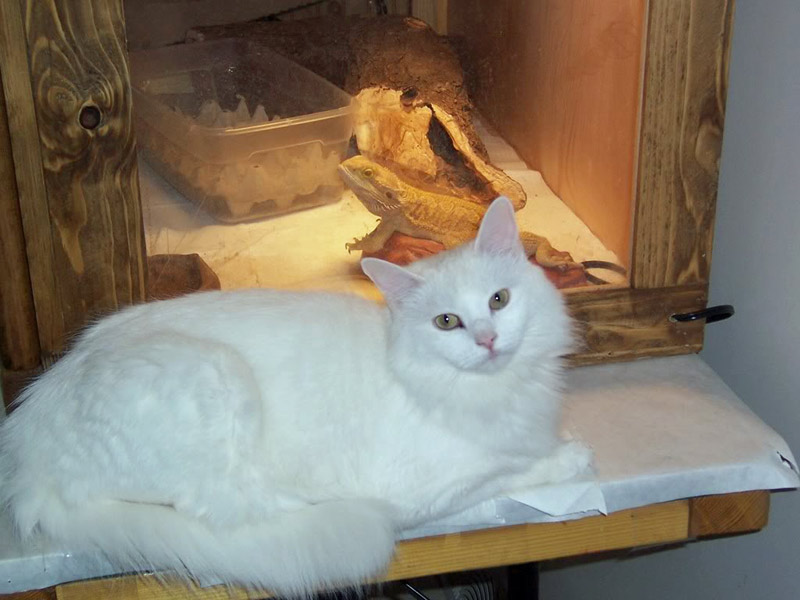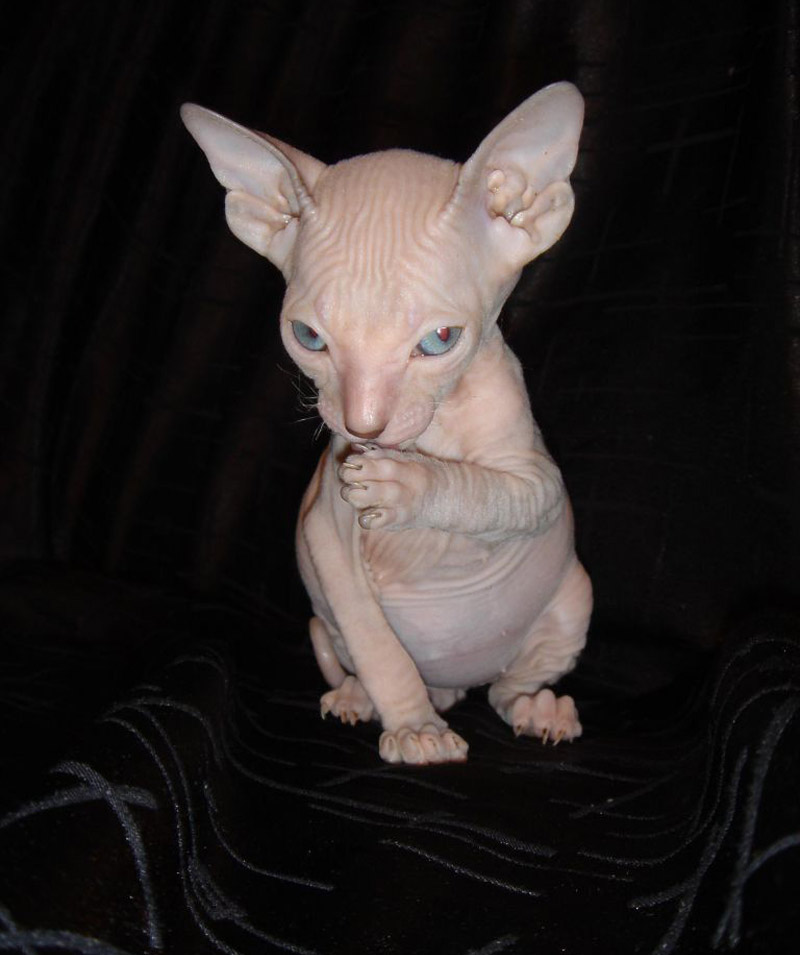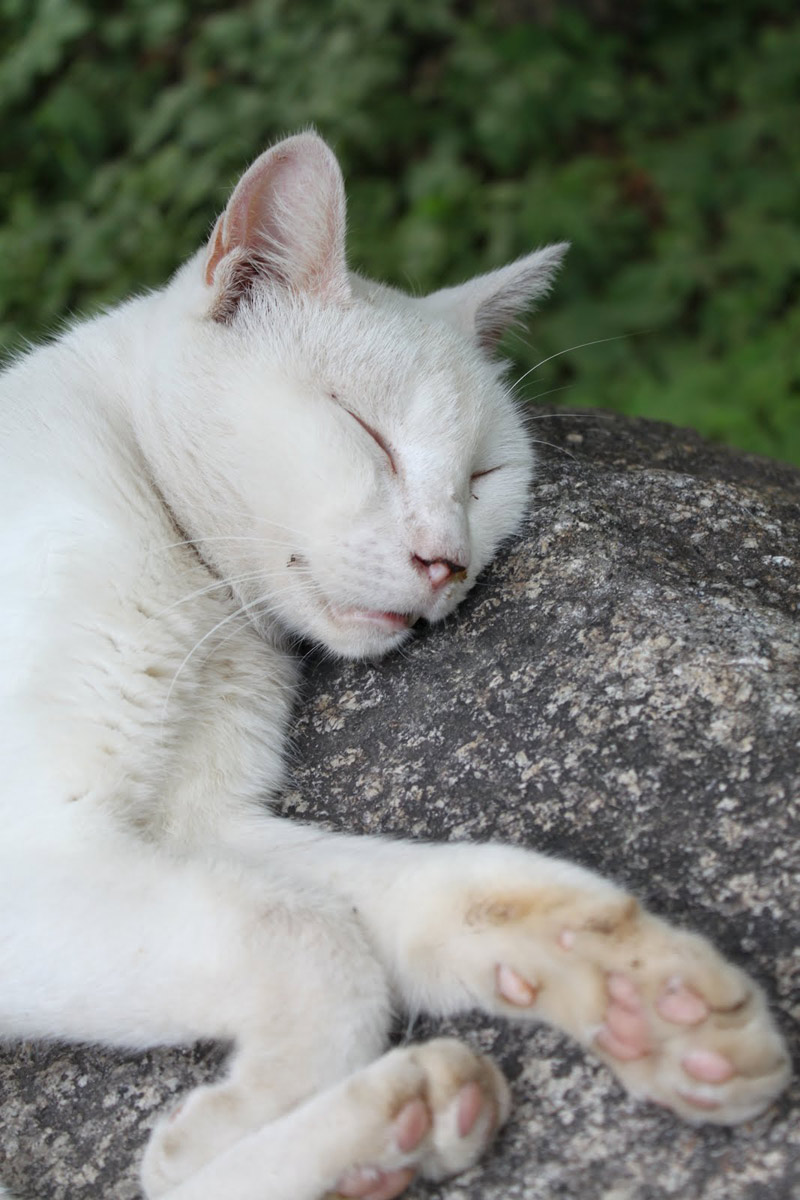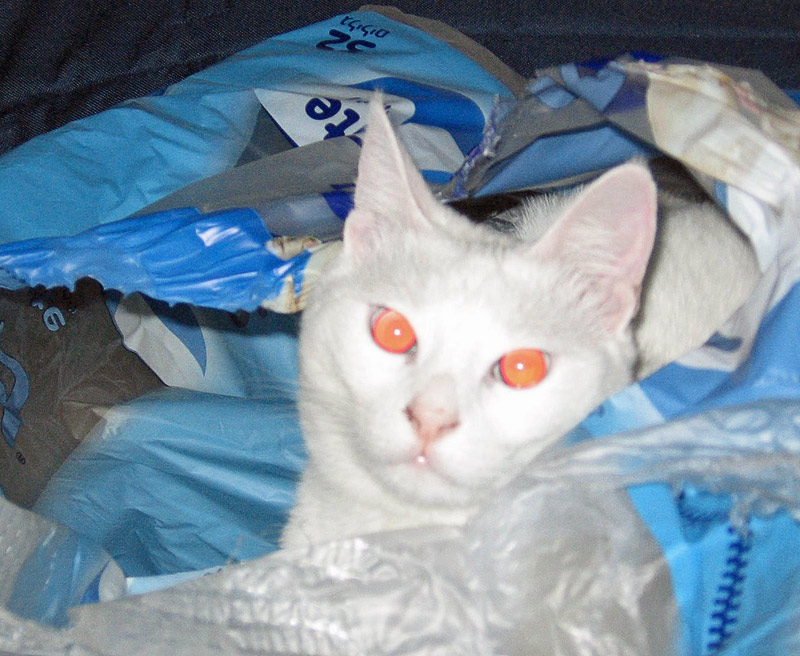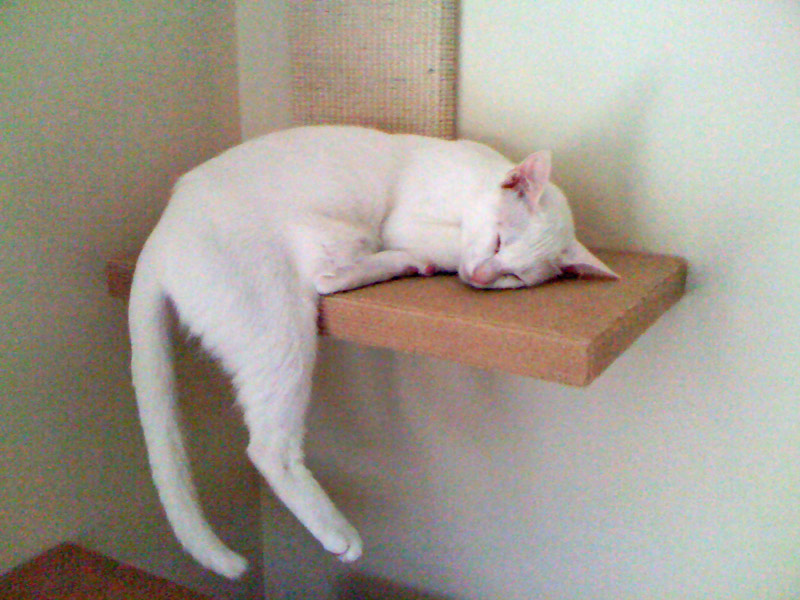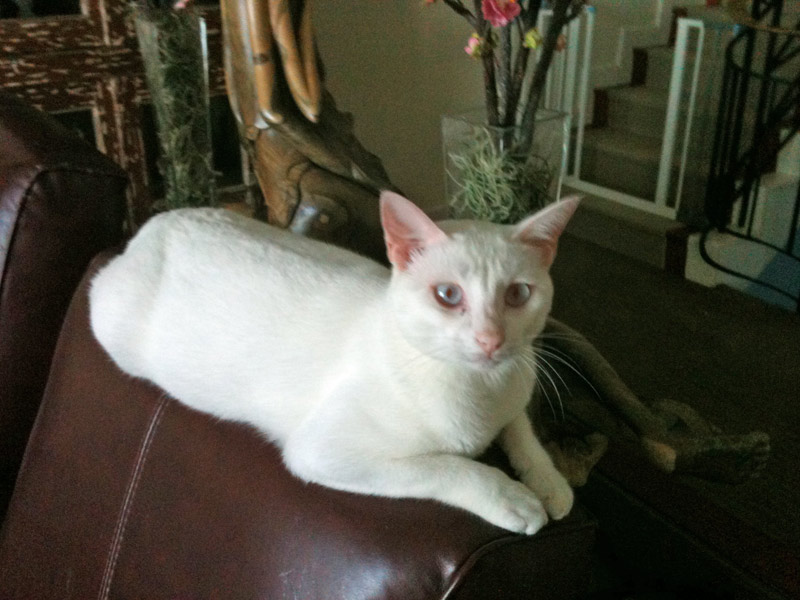 Albino cats are eating the same food, loving the same catnips and appreciating the same care as the normal cats. In terms of behavior they are totally the same. Well, may be they would prefer the albino mouse to hunt for?