Albino dogs
Despite the fact that albinism is equally rare among all vertebrates from humans to fish and birds, the real albino dogs are even rarer due to two reasons. The first reason is that the most "albino" dogs pictures on the internet depicting pretty normal dogs with white fur. The second one — it's a bit hard to figure out if your dog is real albino.
The most visible effect of in-born genetic deviation known as albinism is the lack of pigment melanin in skin, hair and eyes. However, most of the time even in albinos' eyes are enough pigment to make them look not freaky pinkish red, so not all albinos have red eyes. This is true for humans, for dogs and any other creature affected by albinism.
Most normal dogs are black. Their fur could be even white, but underneath they are all black from nose to tail. If you want to determine the real albino dog, look at its nose — it should be light pink in color. Not like pig's snout but much lighter and cleaner looking. But this is not enough. Another thing you should note is the dog's eyelids. Albino's eyes could be pretty dark but the eyelids will tell everything. Here are some examples: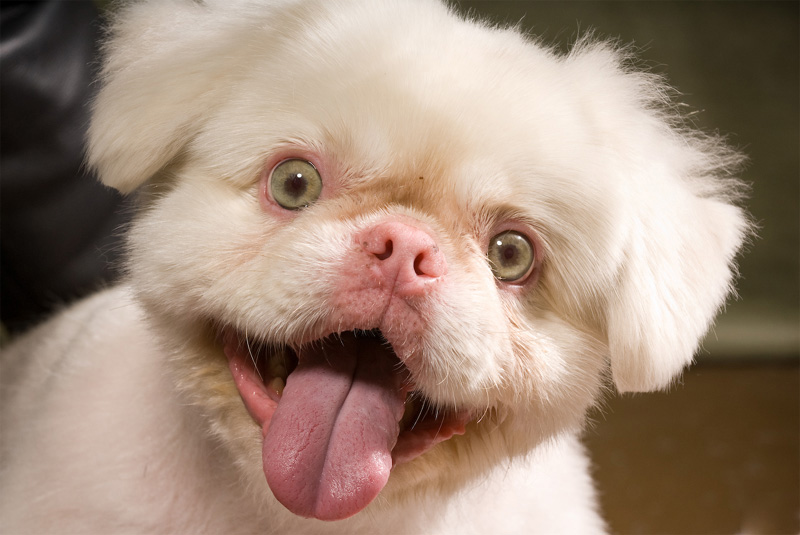 This is real albino dog. You can say it by its nose and eyelids color. Note that the skin of this dog is the same light pink color as its tongue and lips. Though, the eyes aren't red at all, they are lighter than the normal dogs' eyes.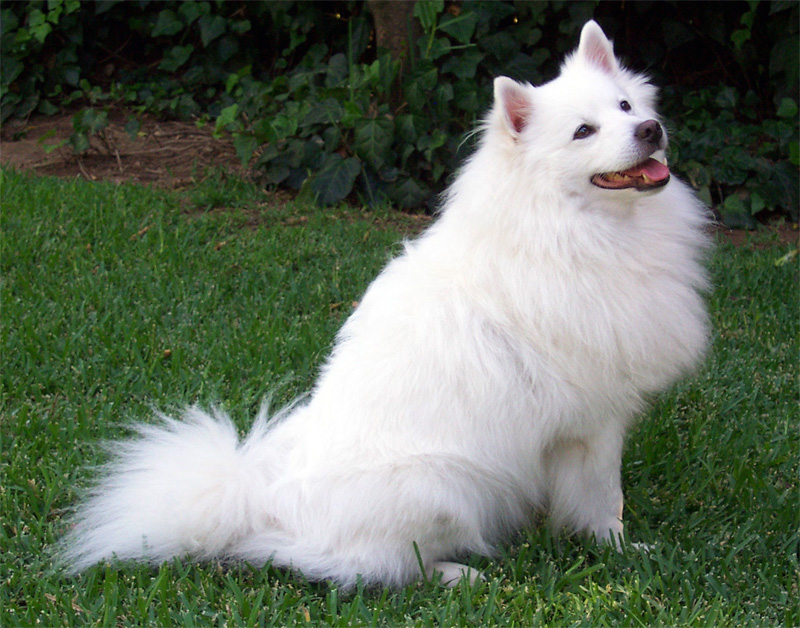 This is fake albino. Or, better to say, not albino at all. This is pretty normal and very handsome American Eskimo with snow white fur which is common for the bread. Note its charcoal black eyelids.
Here more examples of the real albino dogs: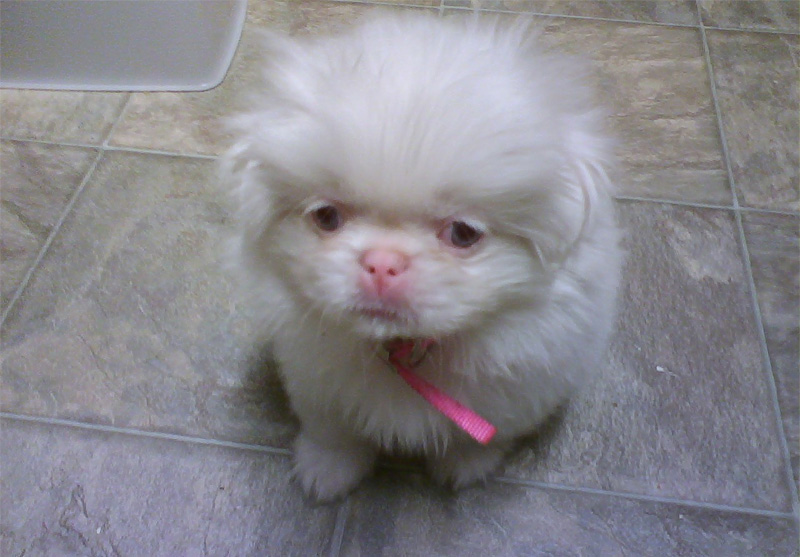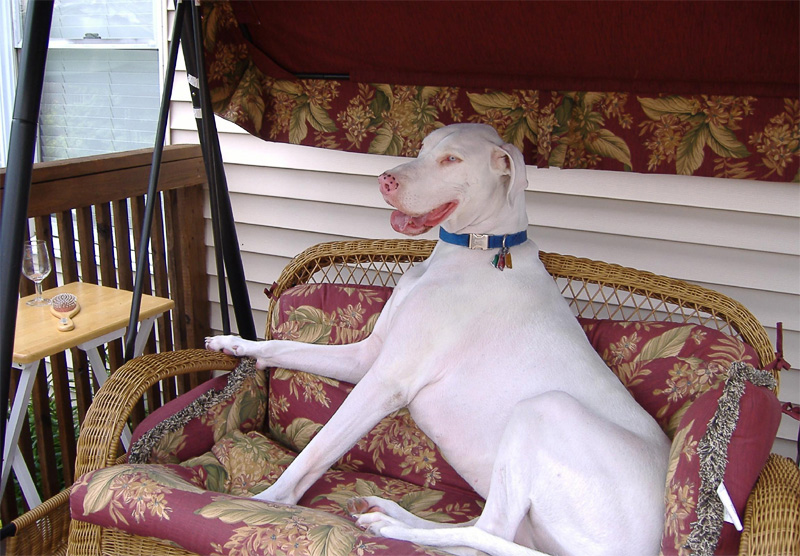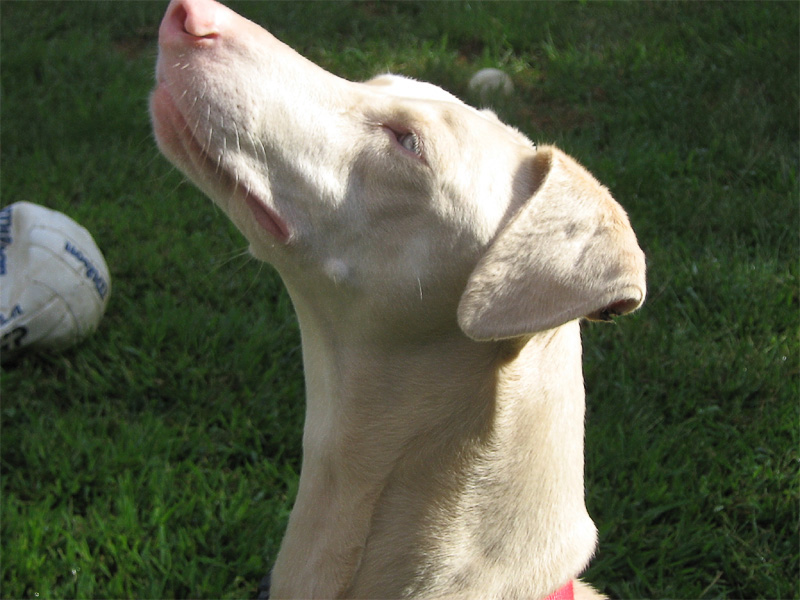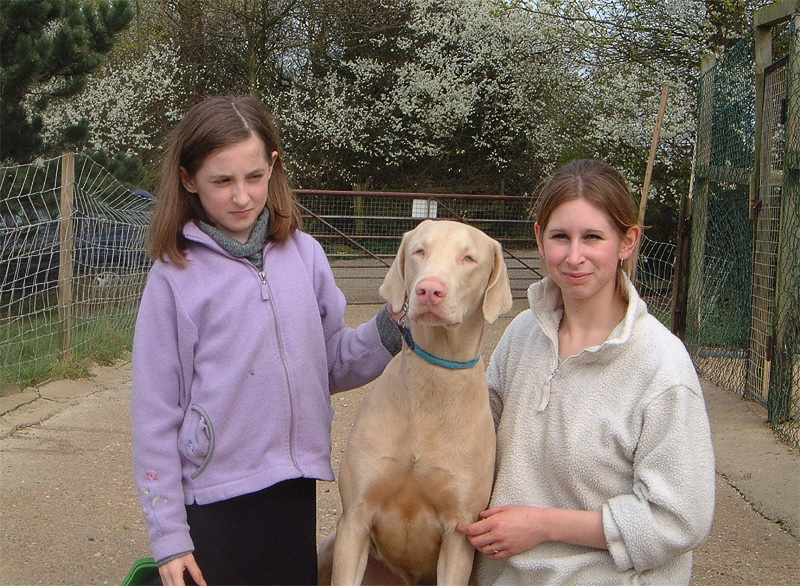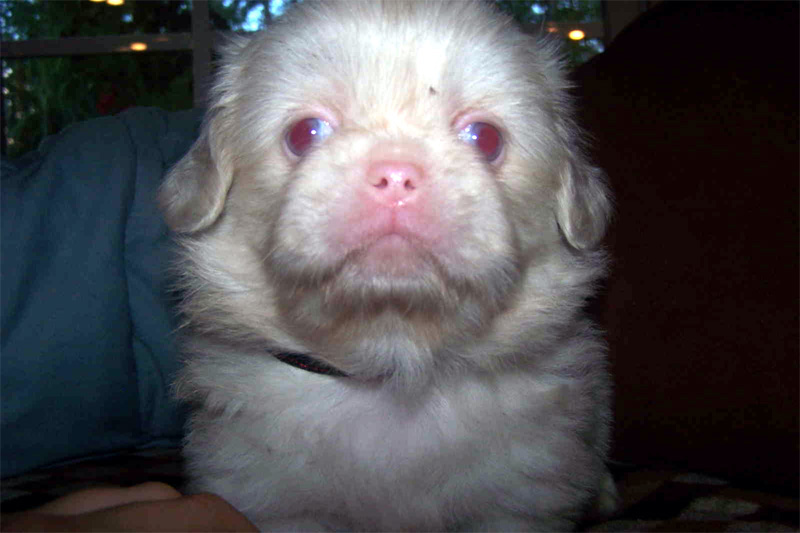 And the rare of the rarest — half albino half normal dog: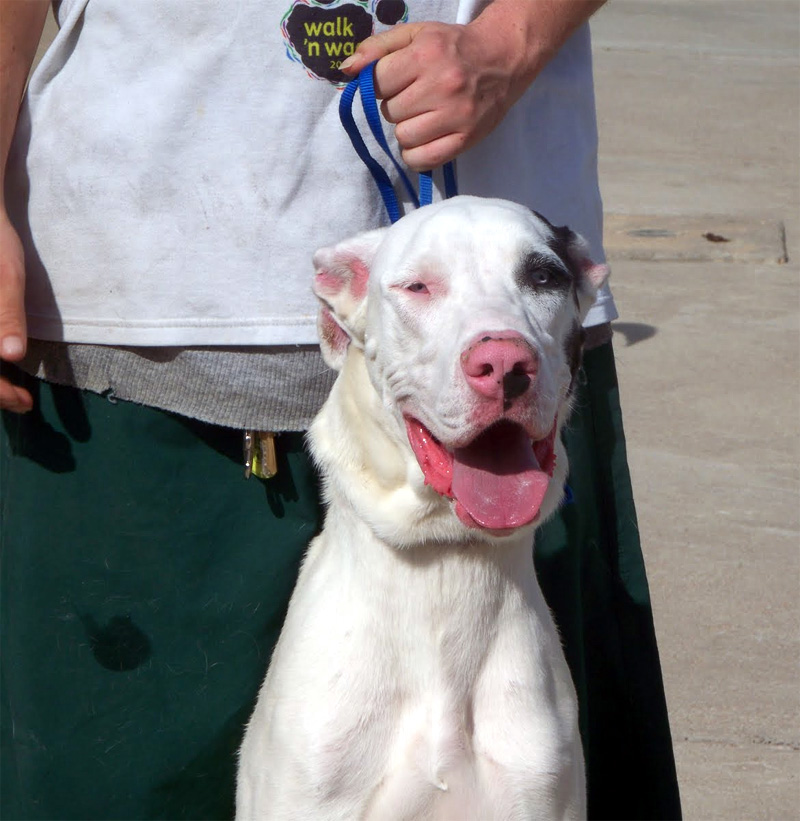 Patti Pierson has sent us the picture of her 11 month old puppy with the following note: "I came across your article in regards to albino dogs. I am sending a picture of my comet he is now 11 weeks old and his eyes are light blue skin light pink and his pads of feet are pink as well, he has no black on him anywhere. He was the only puppy born in the litter. Please let me know what you think?" So, can you help Patti to find out if her dog is a real albino?