Amazingly tiny ceramic handmade products
"Size does matter" – says on his website Washington artist Jon Almeda, who is currently a professional engaged in manufacturing clay and ceramic handicrafts. A distinctive feature of souvenirs that John makes with his hands small and tiny size. His amazing teapots, pitchers, bowls, vases and other utensils do not exceed 1 inch (2.54 cm)!
Previously, the master engaged in the manufacture of standard products. That's when he says, he had a change in his preferences:
One day, rummaging in a bookstore, I came across the book" Creating thumbnails of ceramics ", which completely changed my attitude to what I did before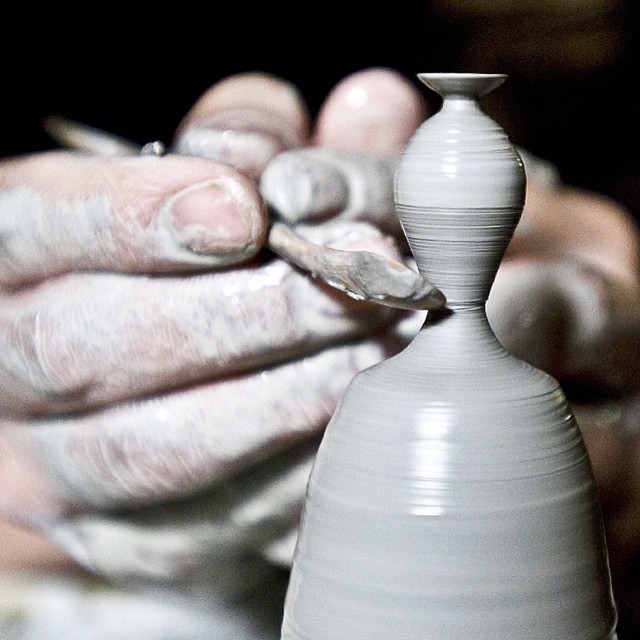 These works of art are so small that they can fit on a matchbox or even a coin. To achieve such amazing accuracy Almeda had to get a special motorized potter's wheel, specially designed for the manufacture of such small items.