Antique adding machines
This amazing website has a lot of photos of Aaron Adding Machines portable calculators made around 1953. All calculators are small enough (for mid 50's of cause) and equipped with cold-cathode tubes for displaying results of calculations. It's pretty advanced for those days.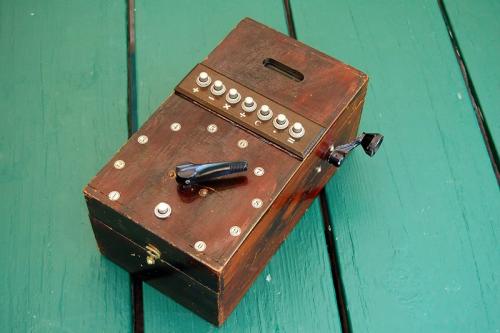 But what's really interesting for modern people, is their look and feel. Natural wood, bronze – what's no one of modern cheap as a dirt credit card sized calculators can't offer.