Attractive Decay of Plane Graveyards
It's weird but a lot of people find decaying handmade artifacts attractive. And it's easy to understand why. All that abandoned buildings, rusting machinery and mossy ruins are hiding their mysteries. Every one of them has a long story behind, deep under the layers of dust of times past.
Fortunately, there are a lot of places in the internet where such things are being carefully collected and systematized. And here is one of those: Artificial Owl.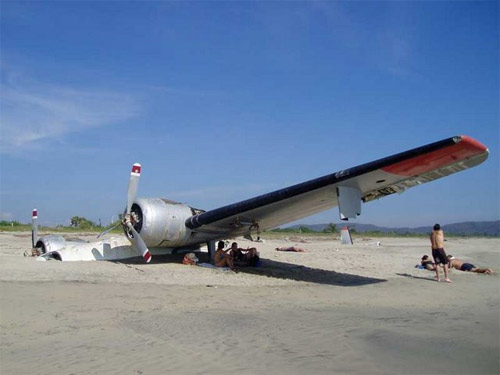 Unmarked plane buried in the sands of west Mexican coast. Most probably, it was narco-trafficer's emergency landing. No one knows what happened to the crew (and a cargo) next.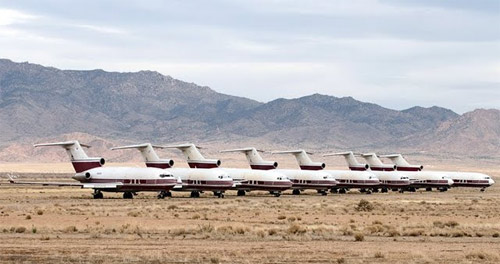 These retired DHL's Boeing 727 cargo jets shot at one of the most famous plane graveyards – Kingman Airport's plane graveyard in Mohave desert, Arizona, USA. This place is so popular and fascinating that it was depicted in the GTA: San Andreas video game alongside Hoover Dam and Golden Gate bridge.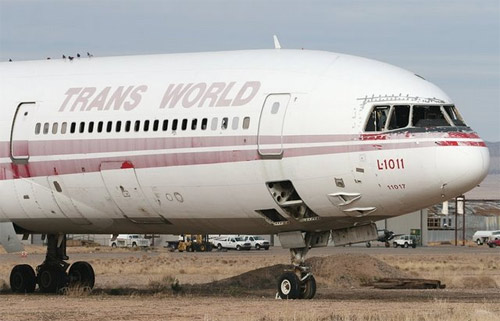 Another shot from Kingman's. Nowadays, graveyards like this one are the only place where you can see Trans World Airlines logo and a Lockheed L-1011 TriStar wide body jet together.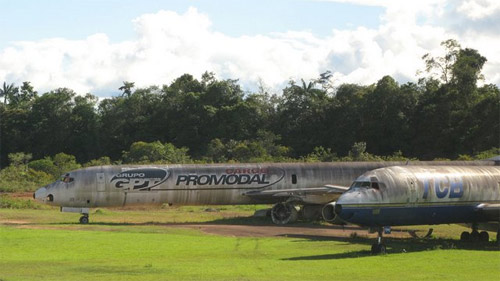 And this picture is from the deep jungle of Amazonia. Old cargo jets left to rust in the Manaus airport in Brazil.