AutoExec Wheelmate prank
This is the sad story of one steering wheel desk prank or how the Customer product images feature turn bad for the product.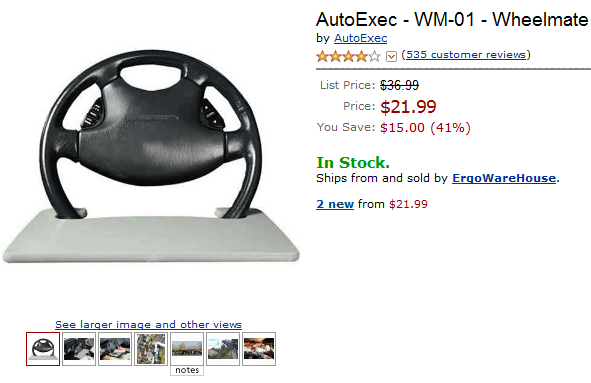 AutoExec auto accessories supplier decided to advertise its product — Wheelmate Steering Wheel Desk Tray — in the social networks. It's so popular now. And the AutoExec is a modern company — they are selling their products through Amazon and quite big on the internet. So, they have put a paid link to their product (said steering wheel desk) on the Reddit. What would went wrong?
The image above is the original seller's image of the product. Below — the images uploaded to Amazon by the angry Reddit users who were outraged by the small text ad on their beloved social network website.