Baby leopards
It all began tens (and even hundreds) off thousands years ago when our hunter-gatherer ancestors were rambling across the African savannah in the constant search for the rare edible plants and even more rare animal corpses that wasn't yet scavenged by the more powerful or luckier species.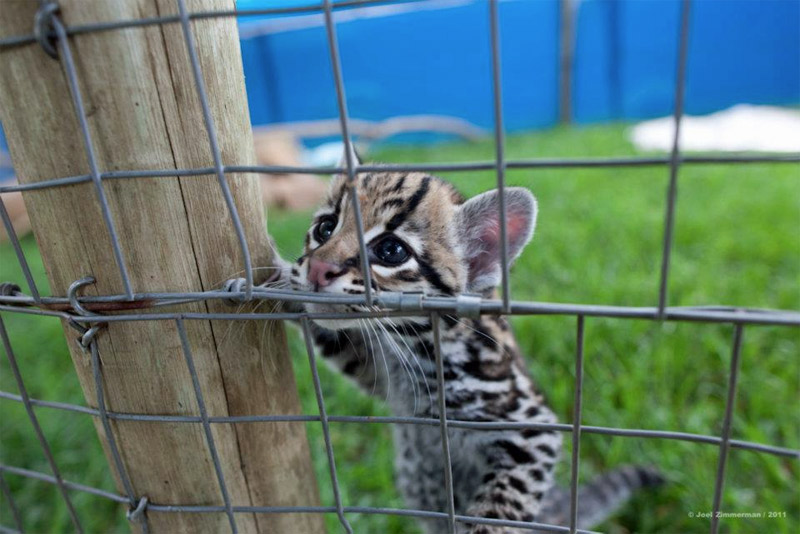 Those were the times full of danger. Alongside the prehistoric humans, numerous predators were crouching in the high weeds of the central african plains. They saw a little difference between our ancestor, monkey or an antelope. And the most dreadful among those predators was leopard—the big cat capable of killing a man with a single swipe of its claw.
Since those times people are carrying the fear of the big cats inside their genes.
What's interesting about the human nature is that we tend to feel awe before the things we are afraid of the most. The leopards and the big cats in general are not the exception. The most skilled and luckiest hunters wore leopard or lion skins as the ultimate display of their capabilities. The war chiefs, tribal leaders, kings and tzars of the ancient times used lavishly decorated helms made of big cats' skulls to impose their authority upon the folk they ruled by borrowing the part of the awe and fear big cats inspire in people. Even nowadays, take a closer look to the coat of arms of the European monarchies—there are lions and other big cats everywhere.
Also, people tend to love babies, the human ones and the ones of the animals—all those pups, and cubs, and kits and so on and so forth. It is inside the deepest abysses of our subconsciousness, the one of the most ancient of ours instincts.
When those two extremely awe inspiring things are getting combined, what we've got is an ultimate, overwhelming cuteness.