BMW hit gasoline tanker on the wrong side
While driving 220 km/h (140 miles per hour) on the wrong side of the highway BMW hit gasoline tanker. Tank truck has rolled over and blew up in fiery explosion.
Happily, truck driver has managed to survive the blast. Another luck – there were no passengers in BMW. Death toll for this incident is one – one dumb driver who has imagined himself as a death proof superhero.
Crash site: debris spread all over the highway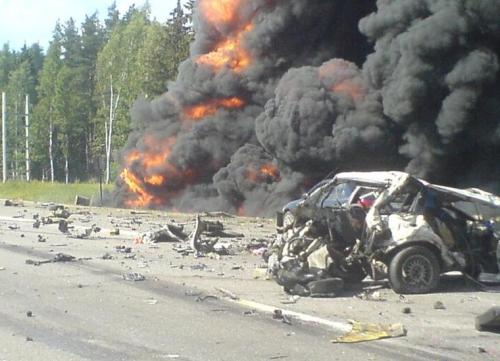 Remains of BMW and burning down tank truck on the background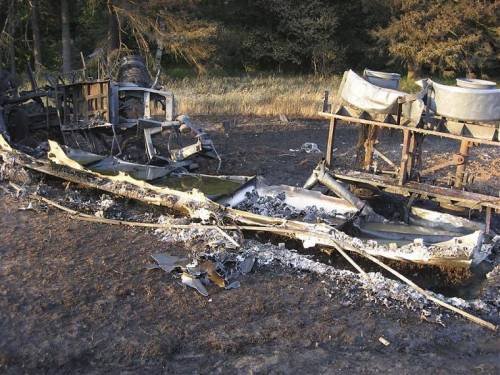 Remains of gasoline truck