Closed staircase in Canada
When the bureaucracy wins and the letter of the law (willful negligence in this case) overcomes the spirit of the law stupid and quite funny things happen. Like in this case which is taking place right now somewhere in Canada. Probably, the owners of this place have been sued for willful negligence by someone who felt on this three steps despite the presence of the two sturdy railings.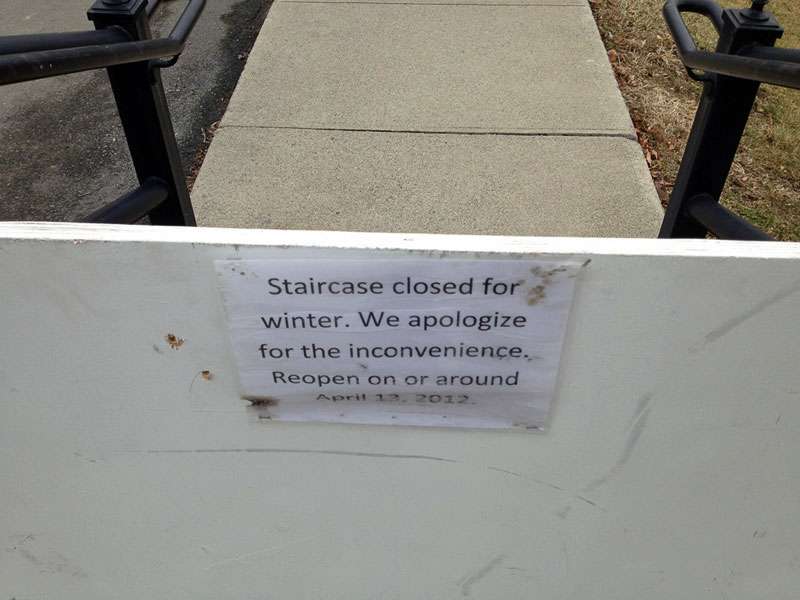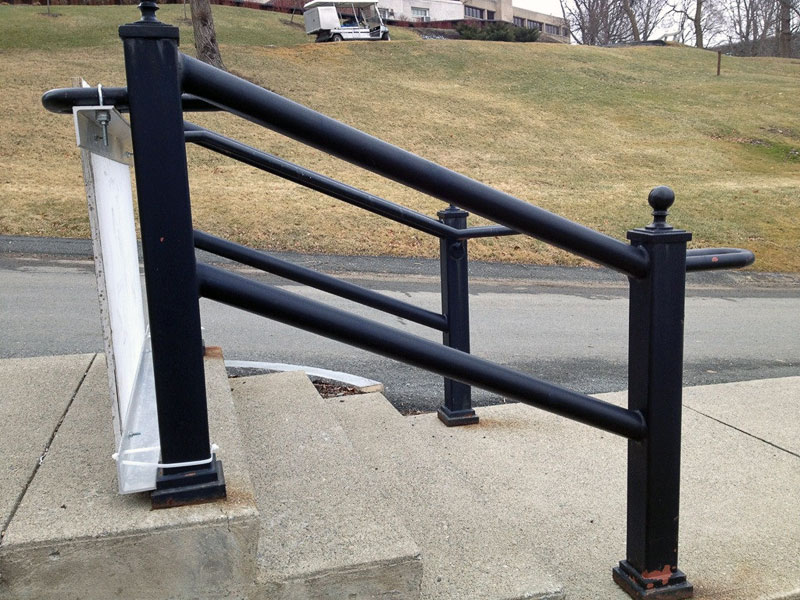 It would be great if the residents of that area would celebrate The Staircase Reopening on April 13 with the huge party. Because when you will push stupidity to the limit it will become obvious.