Cologne Cathedral
Cologne Cathedral is one of Germany's most famous landmarks. This world-known monument of German Catholicism and Gothic Architecture is the seat of the Archbishop of Cologne and it is a UNESCO World Heritage site.
It is 157m high, so Cologne Cathedral is the largest Gothic church in Northern Europe and has the second-tallest spires after Ulm Minster. From 1880 until 1884 it was a tallest building of the world.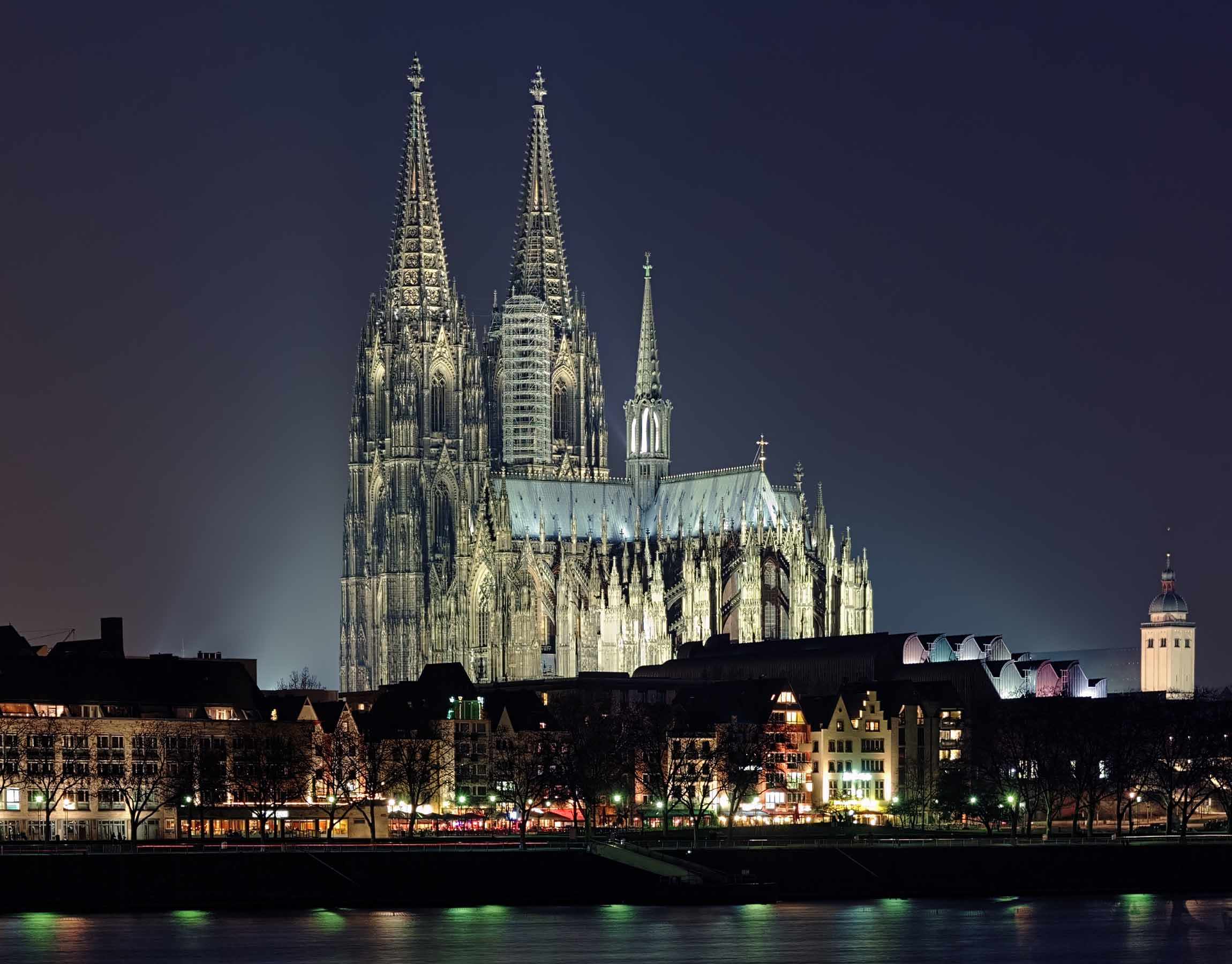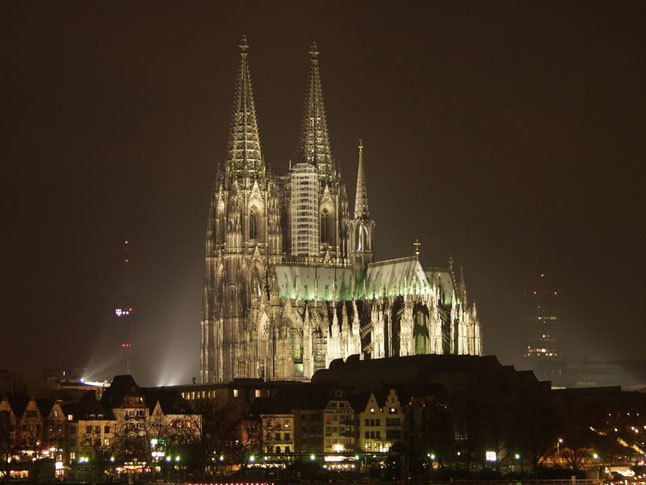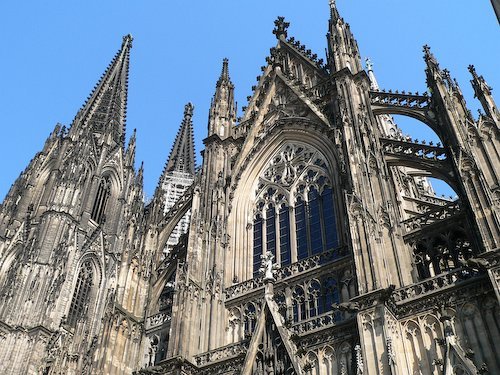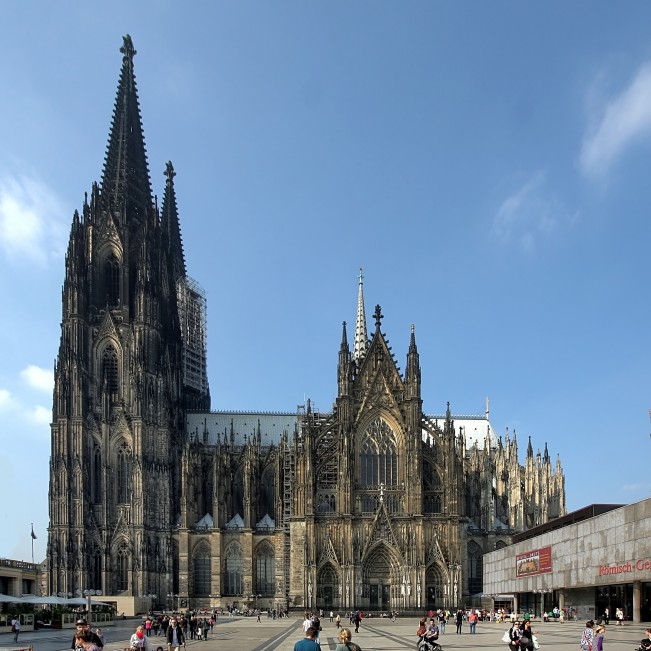 Construction of Cologne Cathedral began on 15 August 1248, when Archbishop Konrad von Hochstaden laid the foundation stone. It was initially planned as a shrine of the Three Wise Men. Their relicts were brought to Cologne in 1164. The eastern arm was completed and consecrated in 1322. The west front was commenced in the middle of 14th century, but the works were stopped in 1473 for nearly 400 years.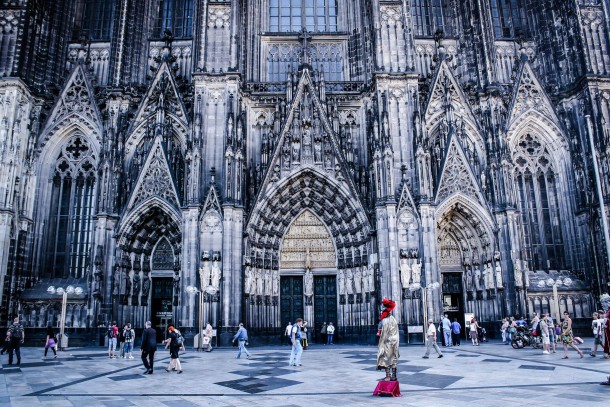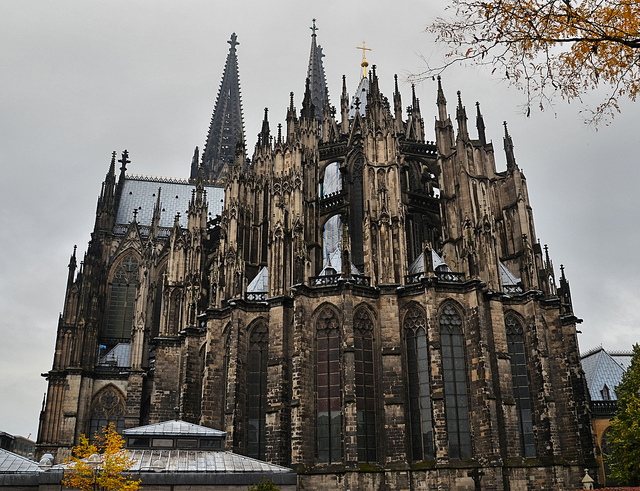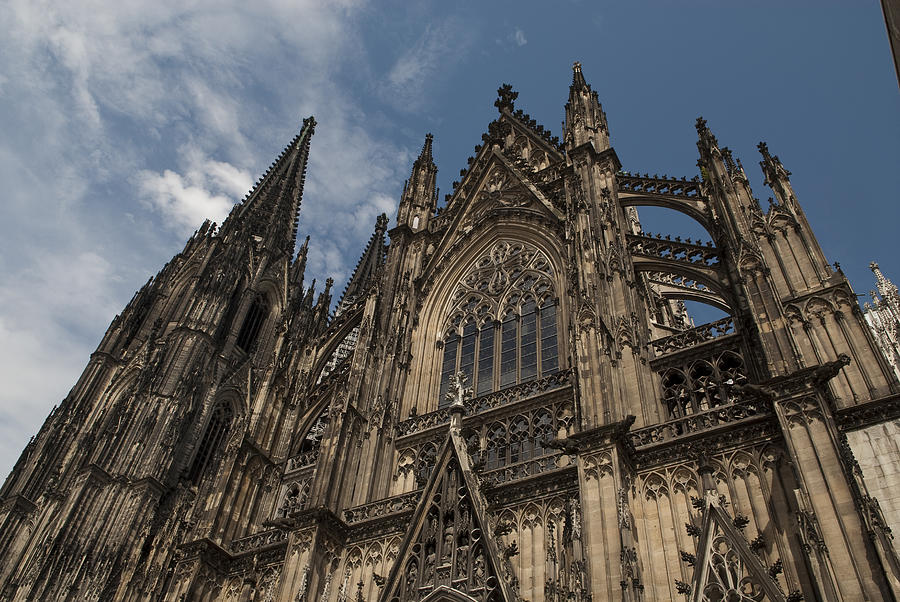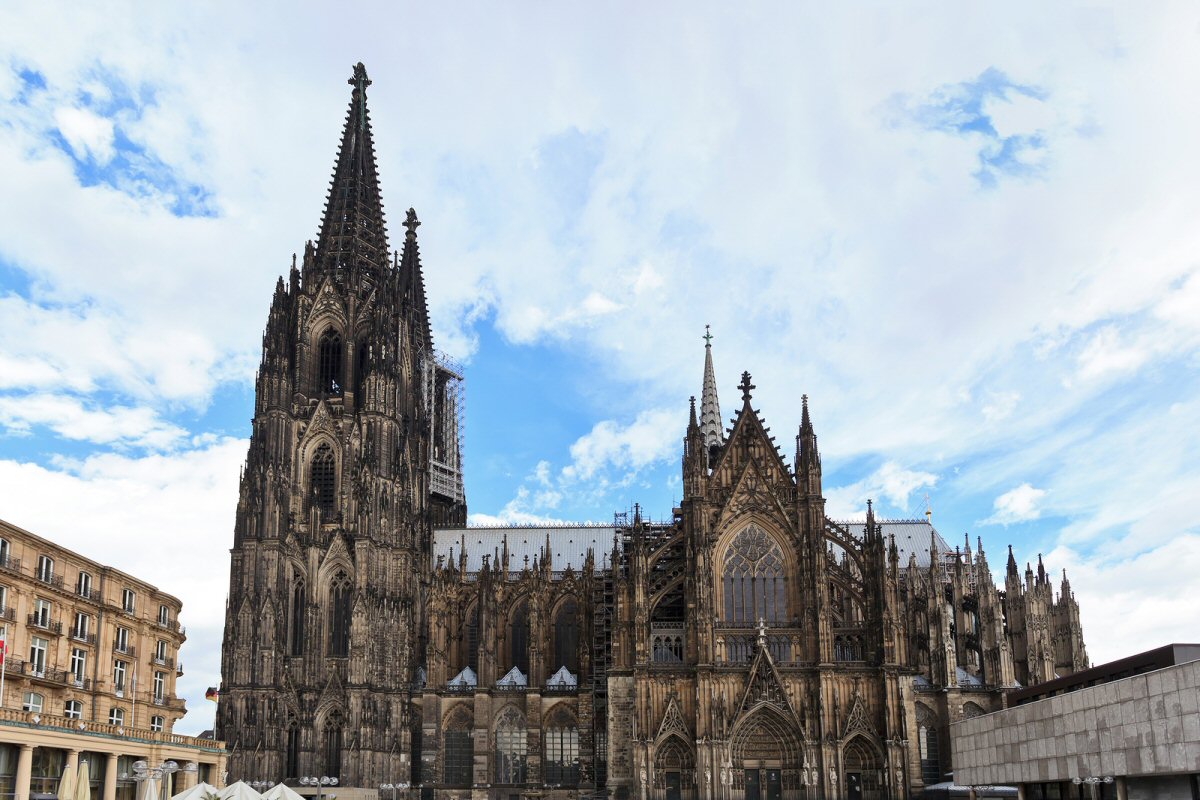 Only in the 19th century construction was continued. In 1842, after the finding of the original plan for west front, Central Cathedral Building Society (Zentral-Dombauverein zu Koln) was founded to promote and finance the completion of Cologne Cathedral. Utilizing modern construction techniques and basing on medieval plans and drawings the work was resumed. The completion of Cologne cathedral was finished on 14 August 1880.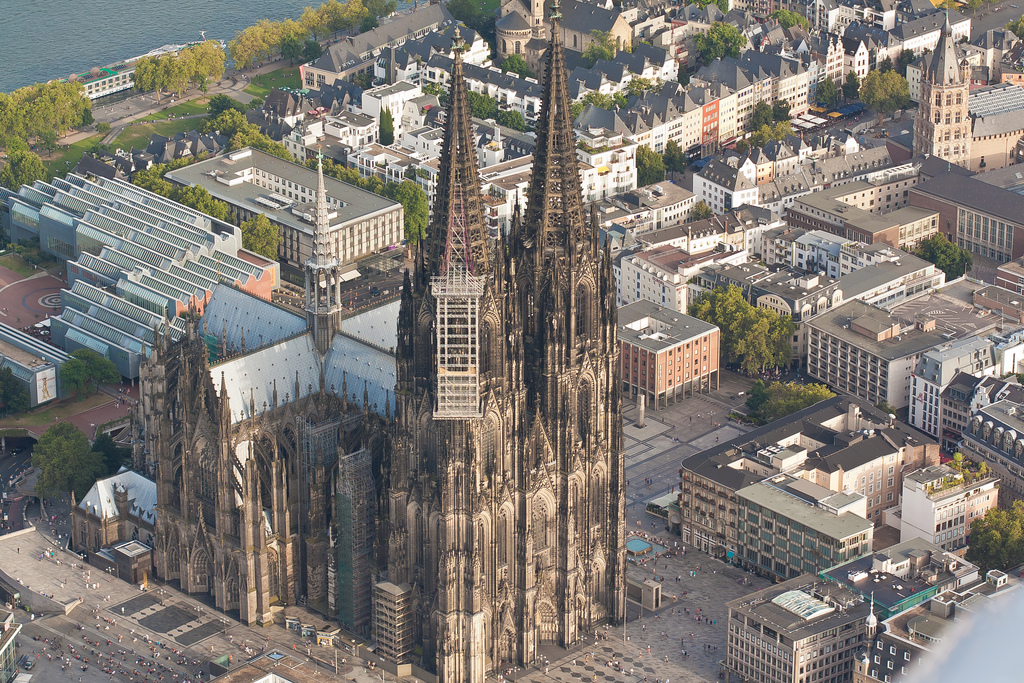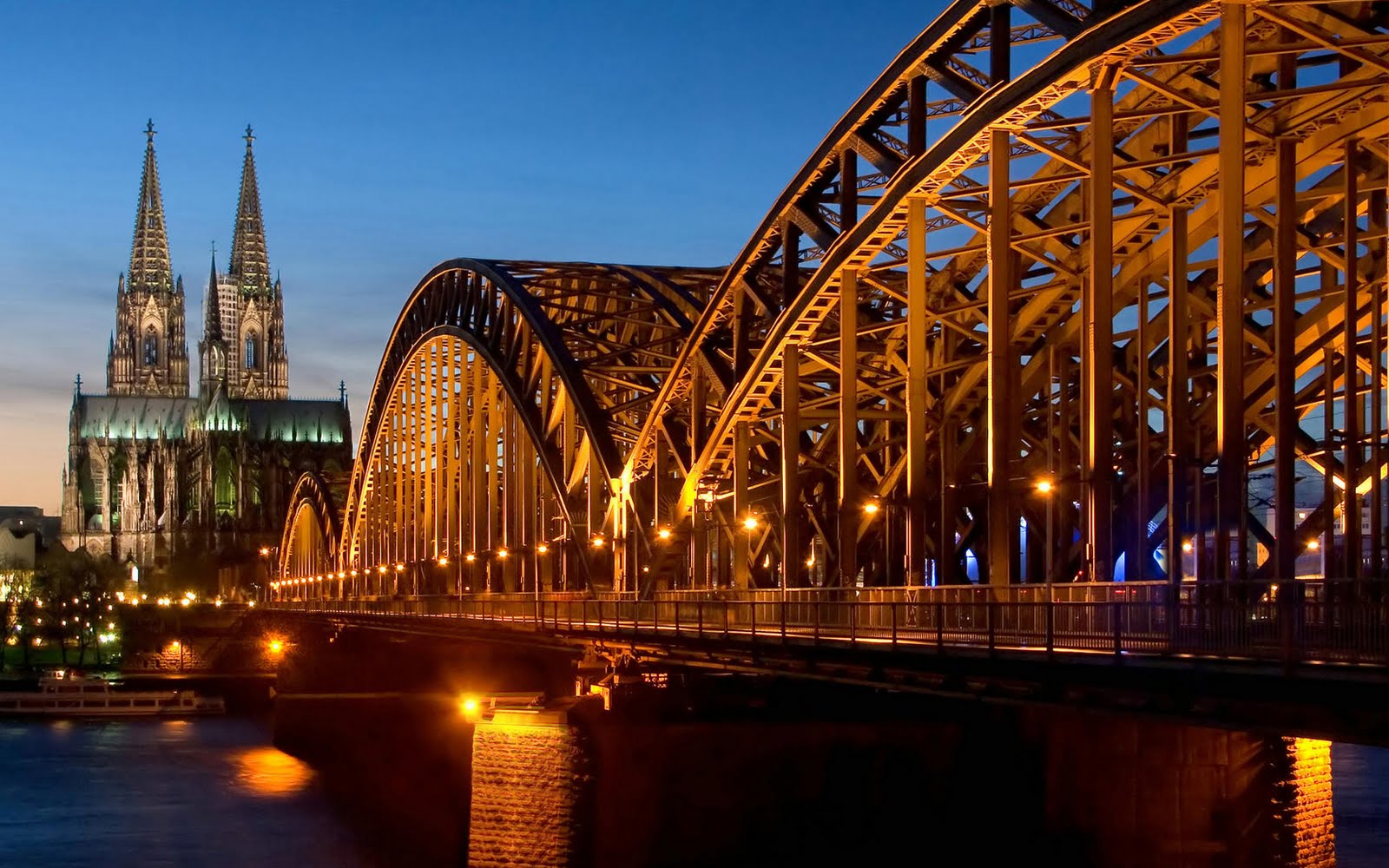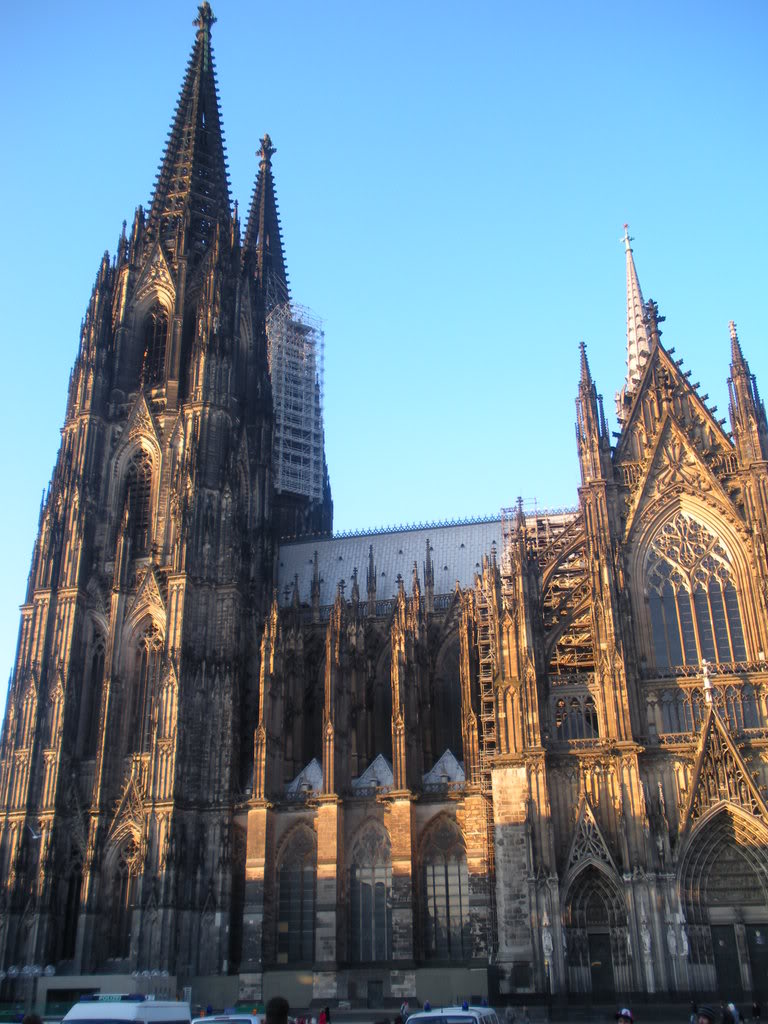 One of the treasures of the cathedral is the High Altar, which was installed in 1322. The most celebrated work of art in the cathedral is the Shrine of the Three Kings. Near the vestry is the Gero-Kreuz, a large crucifix carved in oak. In the Sacrament Chapel is the Mailänder Madonna ("Milan Madonna"), a wooden sculpture depicting the Blessed Virgin Mary and the infant Jesus. The altar houses the relics of Saint Irmgardis. Many other above price works of art are in the Cathedral Treasury.