DIY on camera cheese-talker
Have you ever got tired of saying "cheese" to your family or colleagues while trying to make a picture where everybody smiling?
Federico Sartorio has a nice idea and tutorial how to make good photos of your friends not even smiling but laughing at your camera.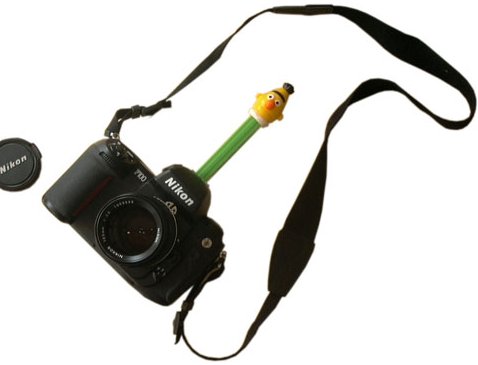 He just cut of some plastic from the PEZ sweet dispenser that could be found in any grocery store across the Europe and mount it on his camera hot shoe. By his words it works perfectly – effective, cheap and portable on camera cheese-talker.
And, by the way, DSLR pro grade camera is not necessary, some point and shoot cameras have a hot shoe mount as well.