Eva Longoria has violated the rules of the Cannes
In 2015, the organizers of the Cannes Film Festival were asked their guests to refrain from selfies on the red carpet.
"We have a certain amount of time to get people across the red carpet and up the steps and it really slows things down if people stop every two metres to take a picture of themselves, with themselves. The red carpet goes around the world and we see people looking very good, and honestly you're never as ugly as on a selfie." – categorically stated festival president Pierre Lescure. But Eva Longoria couldn't resist and posted two pictures on her social network account.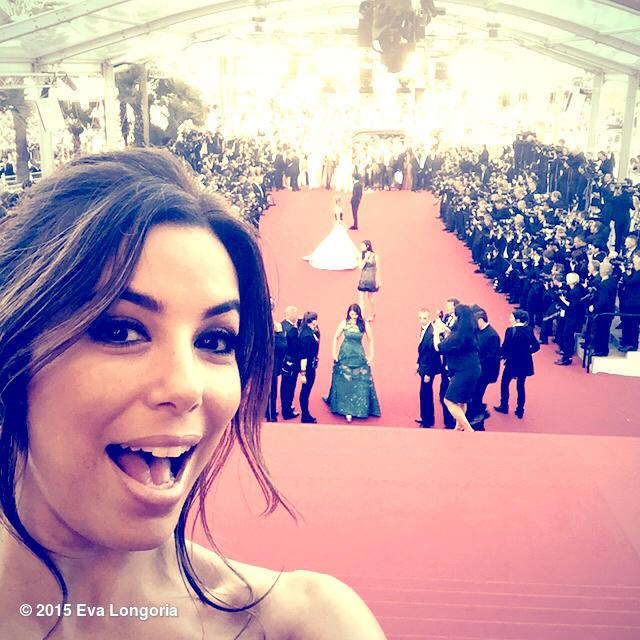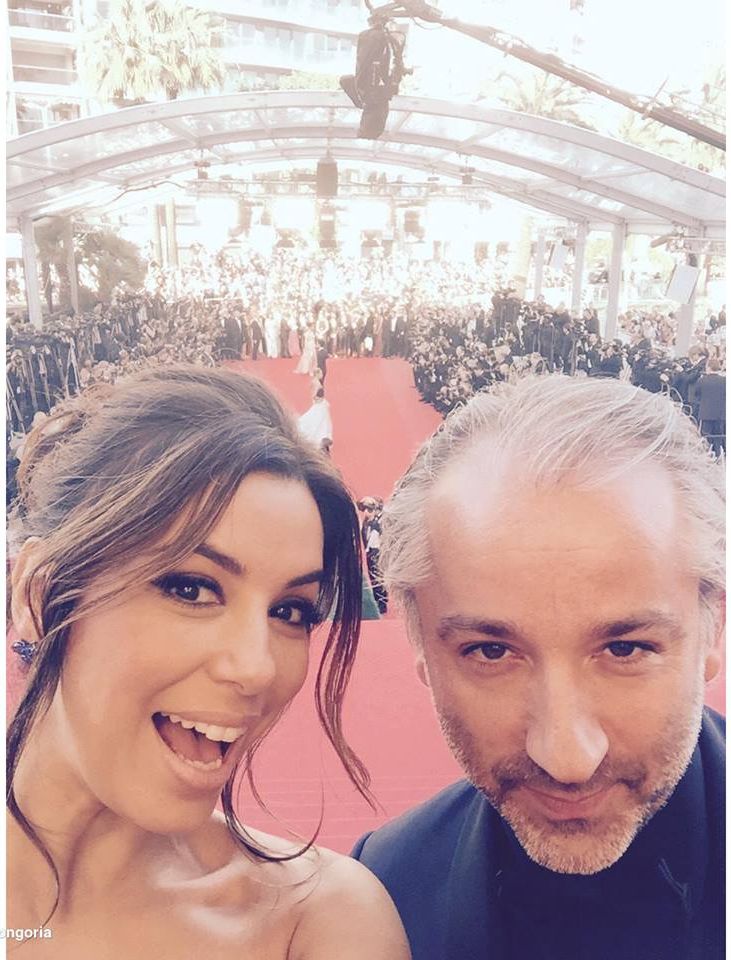 Besides the selfie from the red carpet, Eva posted some more of her selfies:
in a gorgeous sapphire blue dress with a multilayer sapphire skirt from Atelier Versace,
at the hairdresser,
posing on a balcony with snow-white yachts in the marina as the background,
in the airport,
and even eating pizza.