First A380 landed in Sydney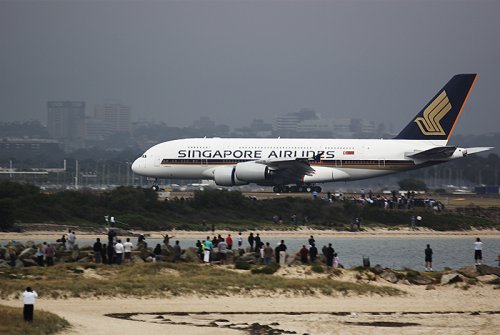 First Airbus A380 jet liner successfully landed today in Sydney, Australia. Lance B have some shots of the Airbus A380 approaching and landing as well as a crowds of those who came th see this exceptional event.
Just a week ago this particular A380 jet has landed in Singapore. Now it will make flights between Sydney and Singapore more comfortable for Singapore Airlines customers.