Giant Clothespins
Clothespins are serving us for the centuries if not millennia. The modern design of the clothespin that we are all got used to was introduced back in the year 1853 by the inventor David M. Smith of Springfield, Vermont. It means that the modern widely used wooden or plastic clothespin with the steel spring is more than one and a half centuries old.
It won't come as a surprise that such a widely known and ubiquitous object inspires artists from all over the world.
Turkish artist Mehmet Ali Uysal installed the giant clothespin in the suburban park of the city of Liege in Belgium.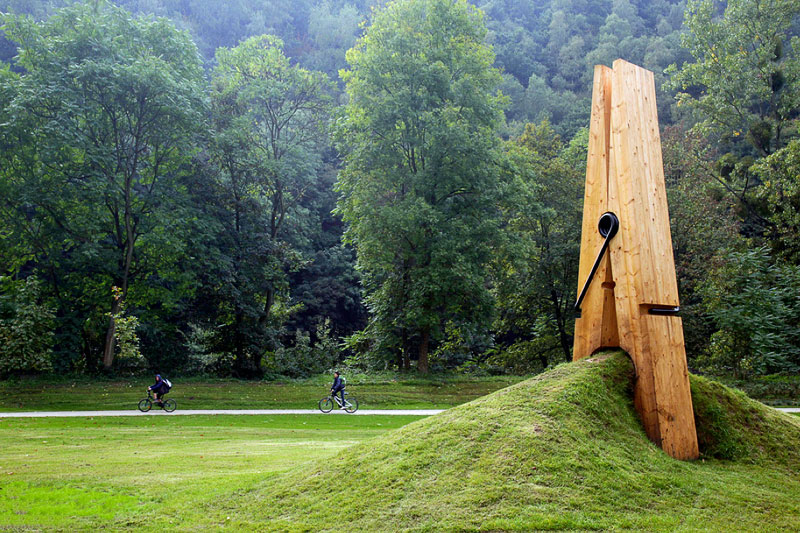 Another great giant clothespin was built by the Swedish sculptor Claes Oldenburg and installed in the 1976 in Philadelphia infront of the Philadelphia City Hall.
Brooklyn designer Steffi Min used her clothespin inspiration to build a new lamp that is not only resembles the big clothespin in shape but also acts like the one. To change the light bulb you need to squeeze the clothespin open, remove old light bulb and replace it with the new one.
Other people have fun with the giant clothespins too.