Giant Van Gogh in Goodland, Kansas
There is a small town in Kansas – Goodland – surrounded by sunflowers fields and cut apart by I-70 highway. It is a typical Kansas town with one giant difference. It has Van Gogh. Though just a reproduction but the huge one.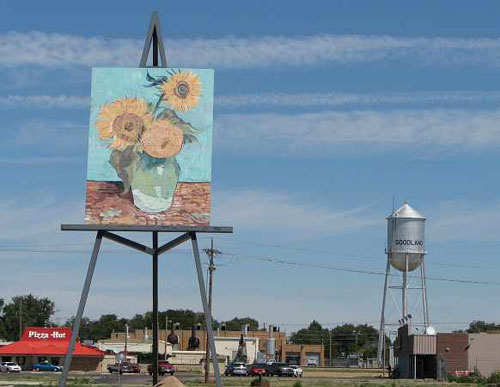 A 24 by 32 foot reproduction of Van Gogh's "3 Sunflowers In A Vase" on a 80 foot steel easel is created by Cameron Cross in 2001 as a part of The Big Easel Project. Here you can find more information about it.
Via Spiral Pocus.