Harvester ran over a bear
Russian bears are working hard all day long entertaining people in Russian cities playing balalaikas and drinking vodka. It's usually very late when they are going home, back to the forest. And the vodka inside their stomachs casts a dream spell on them. This guy was unable to resist taking a nap in the fields. Bad luck for him: he was ran over by a harvester next morning.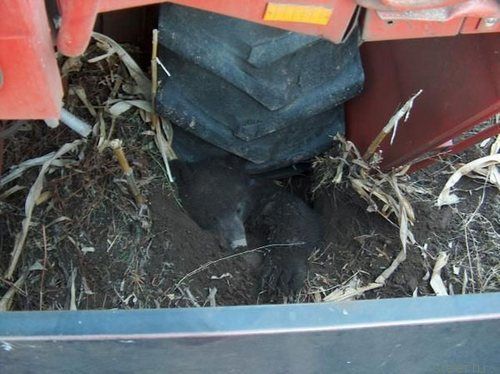 Fortunately, the bear fell asleep in the shallow pit at the field. That saved his life. Local farmers have rescued him from the deadly trap and asked to play balalaika for free.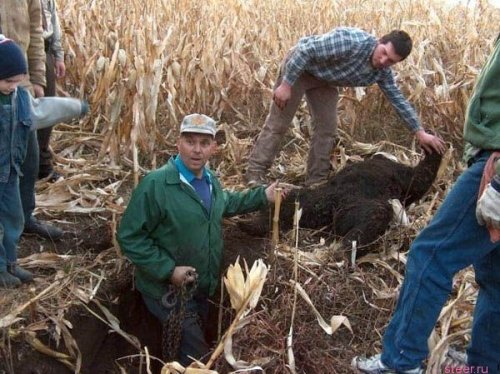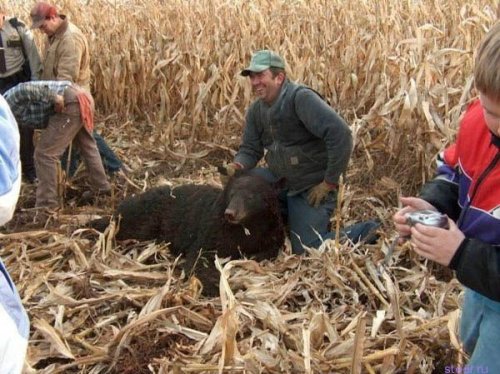 Don't sleep at the fields.