Hasselblad and Leica film cameras in gold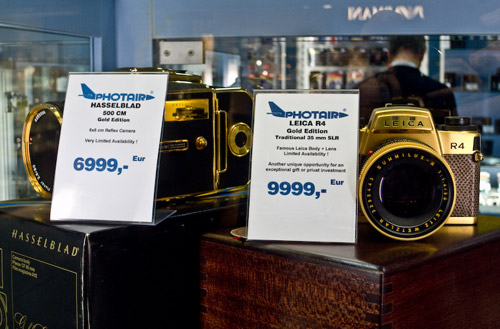 This is an actual snapshot of a camera store in Frankfurt airport taken by Tim Bray. Just a couple of traditional film cameras. They aren't new – Leica R4 was announced in 1980 – 28 years ago. They haven't any megapixels at all. But they are very good optically even nowadays. And they have a little bonus: gold and leather finishing.
Also the snapshot of these two shiny things has a therapeutic effect. Next time you will think that the new digital camera costs too much, look at this picture.