How To Make Billions In A Few Minutes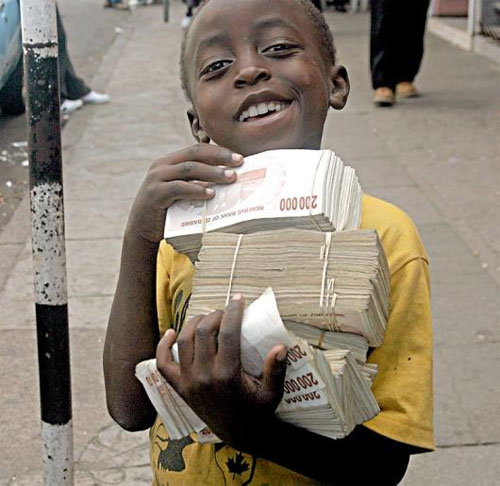 The king's ransom in this boy's hands is just a 60 United States cents (literally, US$0.60). Not so long ago Zimbabwe – pretty large and populated country in the southern part of Africa – issued a brand new banknote with 500,000,000 value trying to fight 8,000,000% annual inflation. I wrote about is before in the 'Zimbabwe Inflation' post.

However, Zimbabwe is not alone. In the beginning of 90's Yugoslavia – the country now separated into Serbia, Montenegro, Macedonia etc. – has experienced the comparable economic stagnation. Here is a five hundred billion Yugoslavian Dinaras banknote from that times: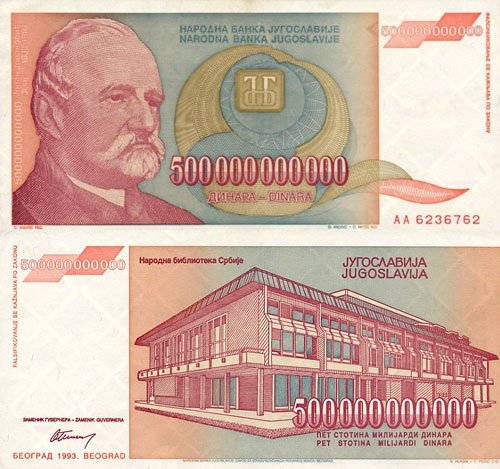 Germany in the mid 20's: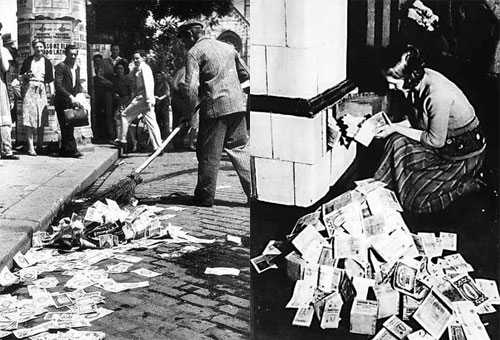 Janitor cleaning the street from the worthless millions (left). Woman found a better way to spent her money (right).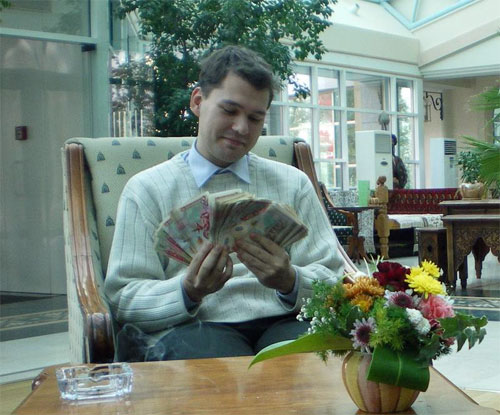 Even nowadays Zimbabwe is not alone. The man on the picture above is holding a bunch of Uzbekistani Sums worth no more than US$10.