Hummer On The Wagon Wheels
Matthew Harrison has his own vision of the popular luxury SUV Hummer H3. A pioneerish, wild-westish one.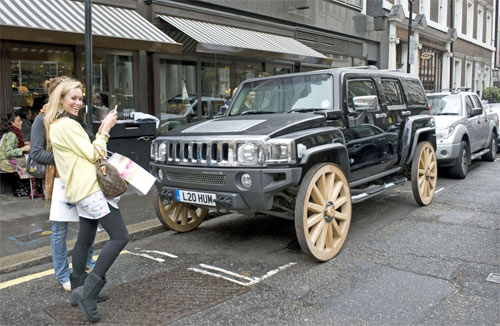 Hummer H3 on the wooden wagon wheels, just like of all that wild west stagecoaches, is exhibited outside the Royal Academy of Arts in London. If you are planning to visit UK's capital before October 20, 2008 go to 1 Piccadilly to take a look. Despite it looks very stylish, I can't get rid of that "colossus on the clay legs" feeling.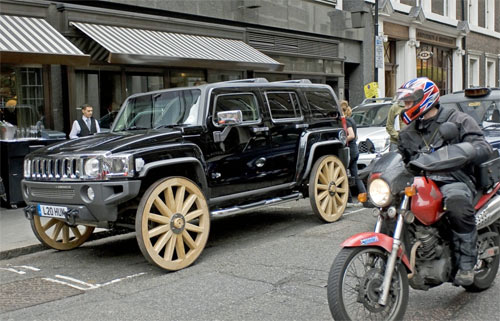 You can find more info and pics here.