The interiors of famous TV series
Professional Spanish designer Iñaki Aliste Lizarralde plans venue of popular TV series and movies, thus causing lots of emotions from fans. Very detailed floor plans include both architectural design and the details of the interior. All these plans are hand drawn with colored pens.
The most amazing and impressive is the detailed elaboration. Even now looking at these plans; you might remember how they look in the TV series. Now during watching your favorite TV series, do not forget to pay attention at his plan. You'll be surprised how it coincides with what you see on the screen!
1. Rachel and Monica's Apartment (Friends)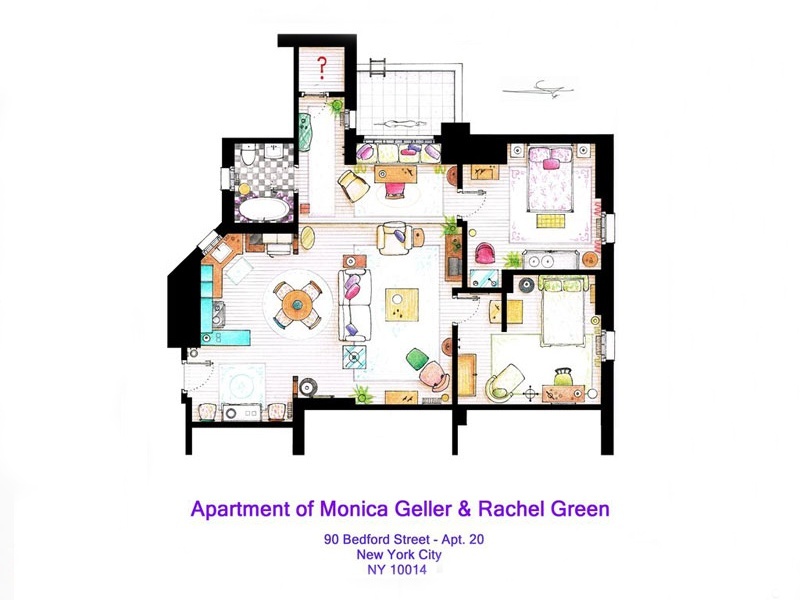 2. Chandler and Joey's Apartment (Friends)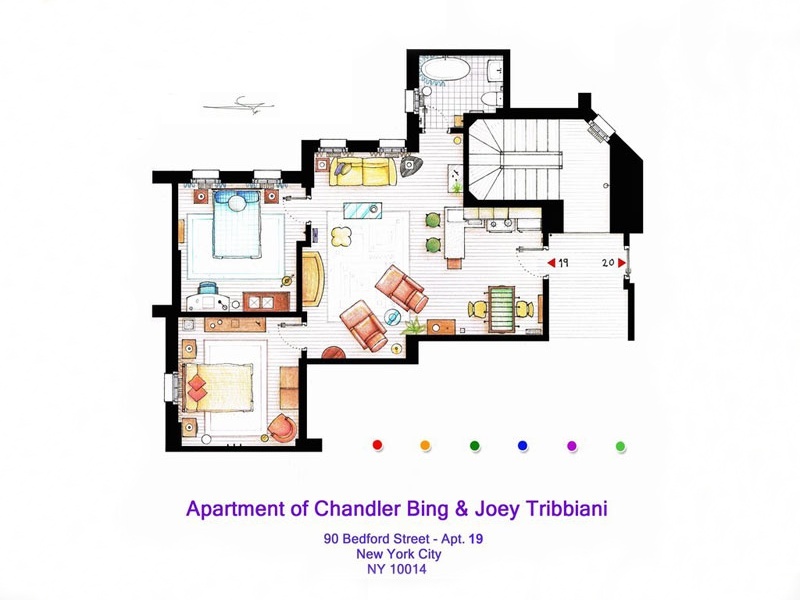 3. Sheldon-Leonard & Penny's Apartment (The Big Bang Theory)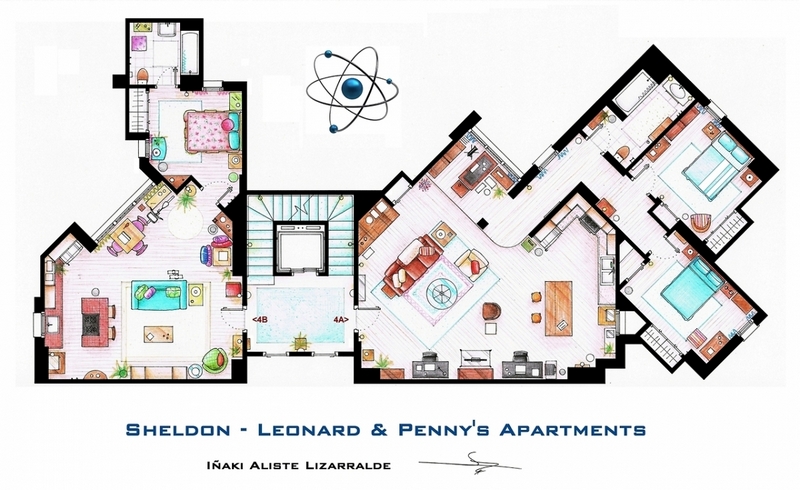 4. Ted Mosby's Apartment (How I Met Your Mother)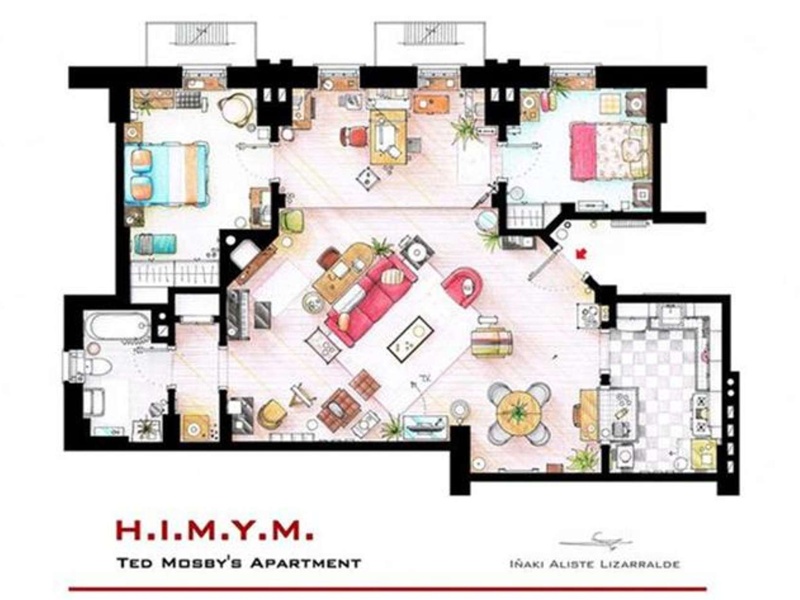 5. Carrie Bradshaw's Apartment (Sex and the City)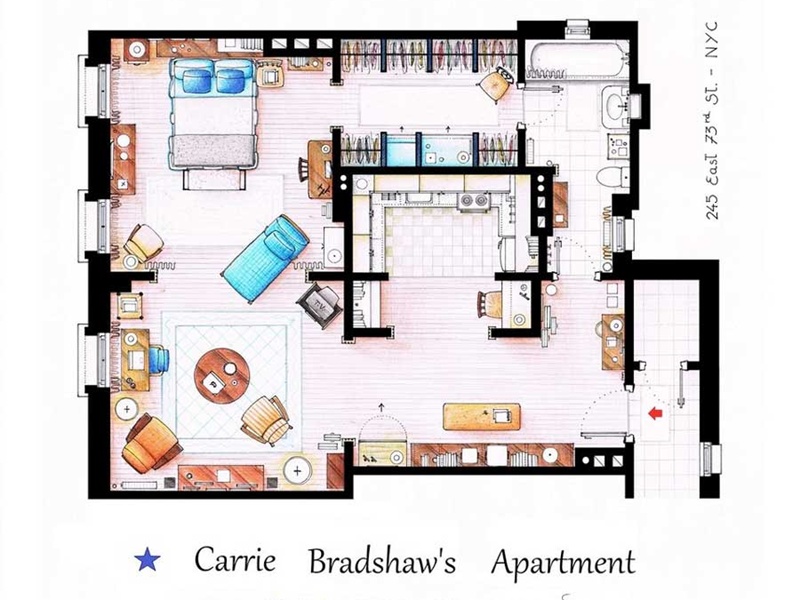 6. Dexter Morgan's Apartment (Dexter)