Kuznetzov Russian Aircraft Carrier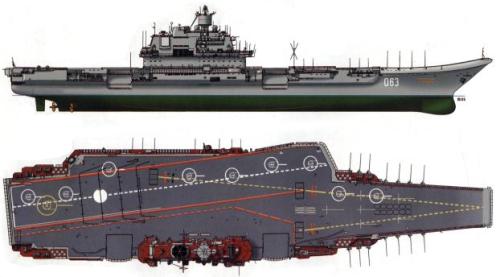 Admiral Kuznetzov is the only one Russian aircraft carrier. Actually it's called heavy aircraft-carrying cruiser because of its capability to carry jet fighters and helicopters along with anti-submarine missiles and "Shipwreck" anti-ship missiles. It's intended to support nuclear missile-carrying submarines and lesser surface ships of the Russian fleet. Also it could act as a flagship.
Being 300 meters long, 73 meters wide Kuznetzov is one of the biggest ships on Earth, but unlike US Navy's carriers it's powered by just two conventional steam engines. Almost 2600 people constantly living in this floating city. There are 387 rooms for the crew members, 50 shower rooms, six mess-rooms.
Admiral Kuznetzov can carry up to sixteen Yak-41M Freestyle and twelve SU-33 Flanker-D jet fighters as well as four Ka-27LD Helix, eighteen Ka-27PLO and two Ka-27S helicopters.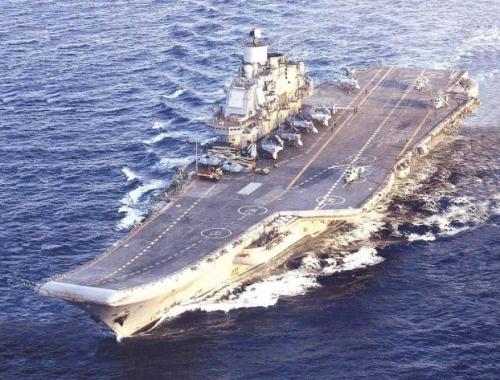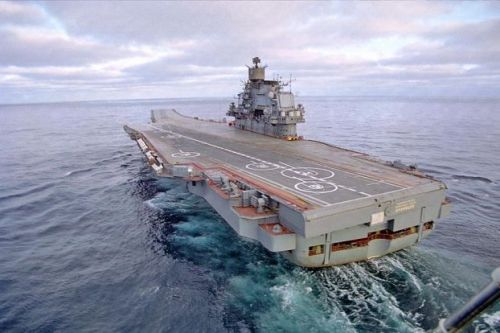 More photos here (text in Russian)…