Laptop Cover Artworks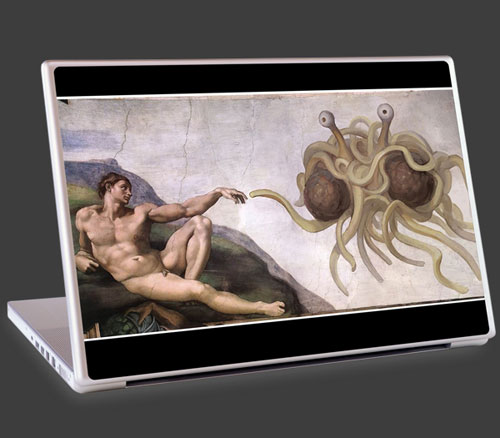 Russian website GelaSkins offers a load of famous artworks printed on the sticky tape to customize and individualize your laptop. Each of them offered for about $50 (which is not so pricey but shipped to Russia only) and available for all most popular laptop sizes from 12″ to 17″. You can give your laptop a touch of the Flying Spaghetti Monster or put a bit of frustration with the most known M.C. Escher's artworks.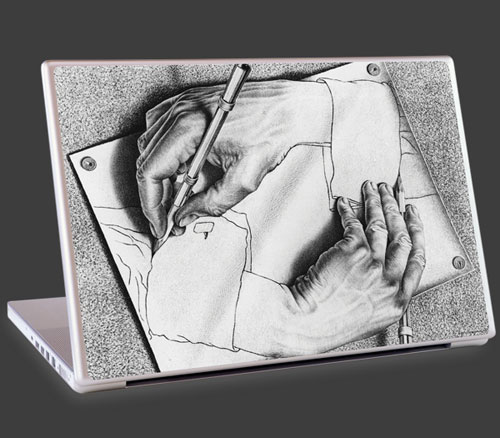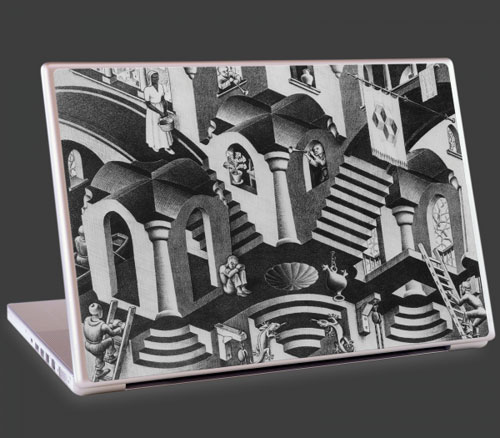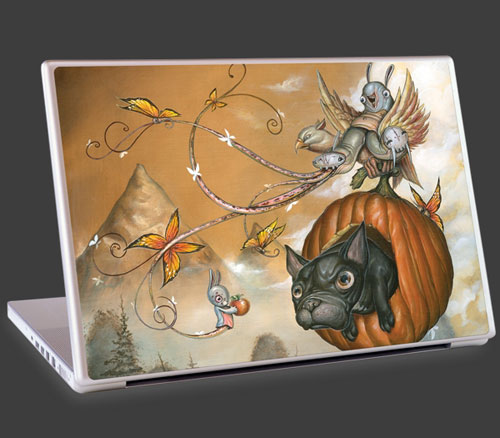 Molly's First Flight by Greg 'Craola' Simkins.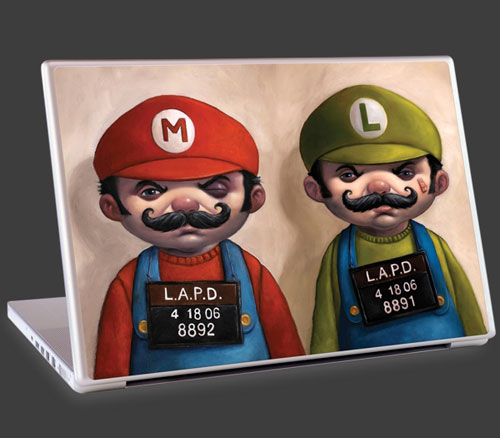 Rough Night Out artwork by Bob Dob inspired by the world famous Mario and Luigi computer game superstars. And another one, called Punk Rock Blues: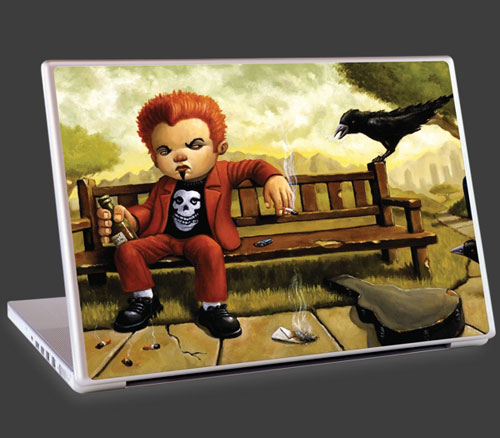 Colin Thompson's works look great on the laptops. The one for post-apocalyptic games and movies lover above and the one for 'bookworm' below: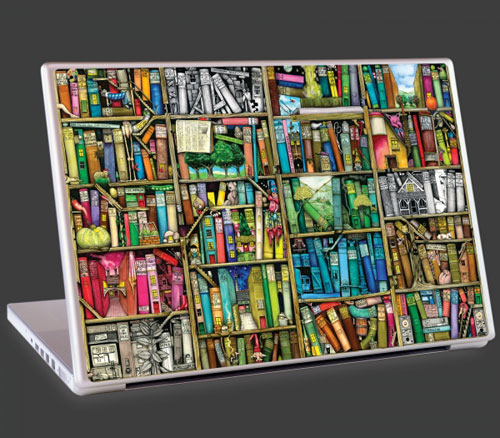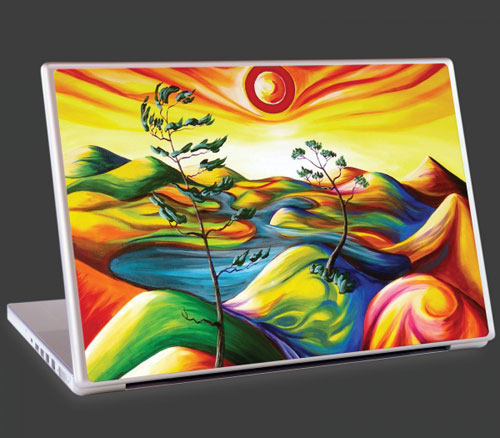 Summer Oasis by Sorsdahl.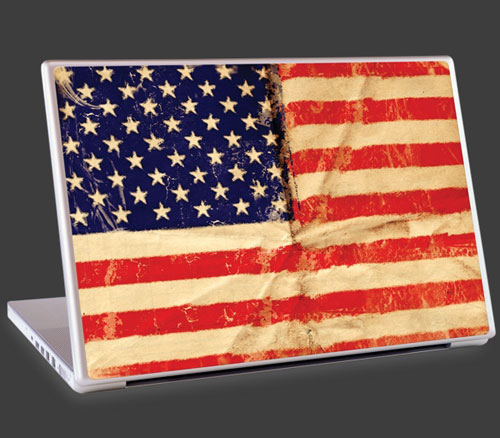 Putting some patriotism on your laptop with American flag (quite rusty though) or Japanese with the Tokyo metro scheme on the background.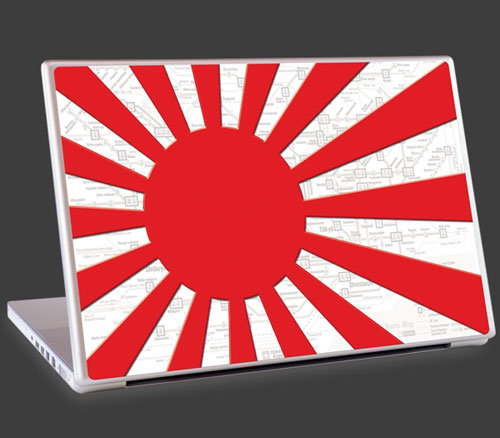 And a couple of fractal graphic works by Gary Odom: