Liverpool Twisting Facade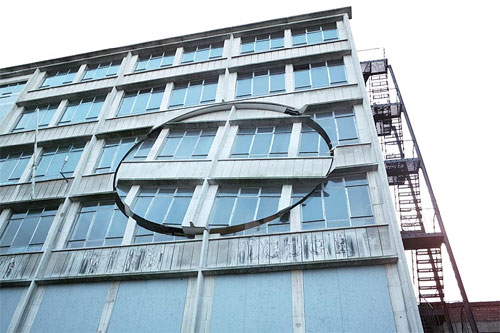 It was an average building in the center of Liverpool, UK until sculptor Richard Wilson and the city authorities have decided to give it some style. £450.000 (US$700.000) have been spent and now Liverpool city dwellers and thousands of wandering tourists have a chance to see the one of the most amazing architectural installations on Earth. The ideally round-shaped two-storey in diameter part of the building's concrete facade is slowly twisting around its axis.

Sad to say that, but the building is scheduled for demolition in the nearest future, so this wonderfull and inspiring piece of contemporary art will live just a little bit longer than an ice sculpture or a sand castle.