Livre eBook reader concept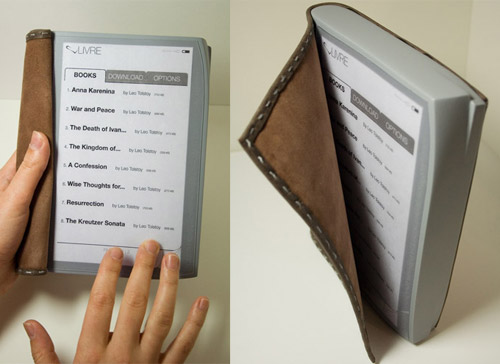 Nedzad Mujcinovic – a student of Australian Monash University – has won the 2007 Dyson Student Aword with the concept of the eBook reader which he called Livre.
The key feature of this device is that it has no buttons at all. Instead of that touch sensitive screen mounted on the electronic paper display. You need to slide from one edge of the screen to another to turn the page. Just like usual paper book. Natural leather cover adds even more similarity.