Magic Tap Fountains
Yes. I spelled the title right. You probably saw one of these fountains like floating in the midair water taps cut off the pipe. Did you know that such magic tap fountain (whichever one of them) is not unique? There are three such awesome fountains on our planet. Here you can see all three magic taps: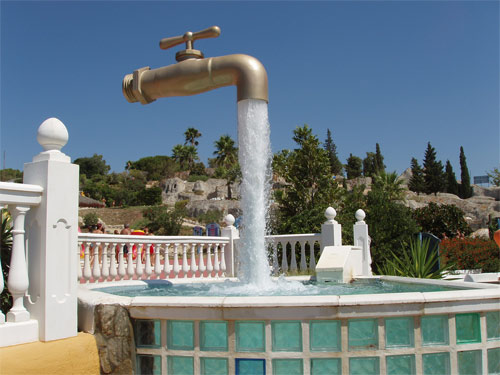 This is most popular one – The Magic Tap Fountain of Aqualand Bahia de Cadiz in Spain. The two more: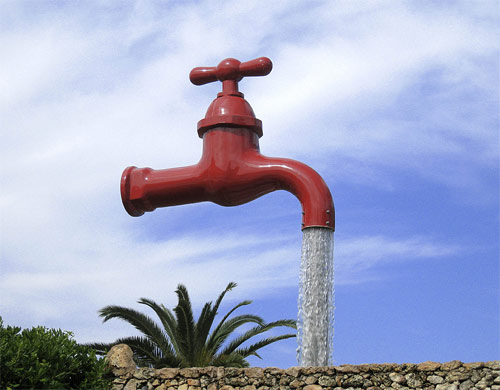 Magic tap fountain in Santa Galdana, Menorca.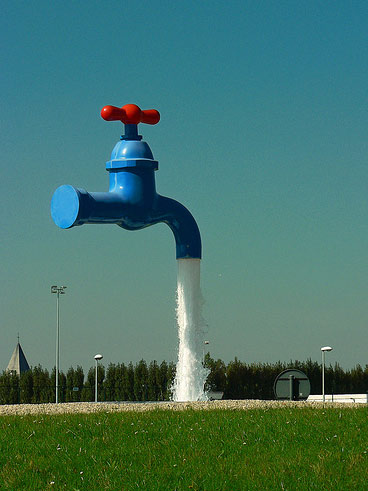 Magic tap fountain in the town of Ypres, Belgium. Photo by Florian [L]