Mass destruction of the Canon cameras
This pile of digital cameras, lenses and camcorders boxes is worth no less than half a million U.S. dollar: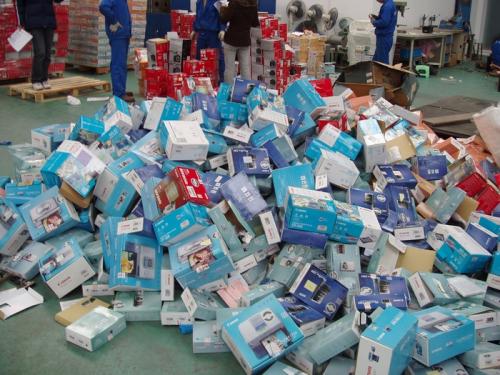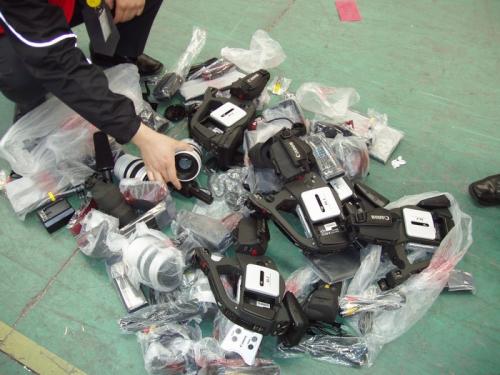 This is Canon EOS 20D DSLR – $1200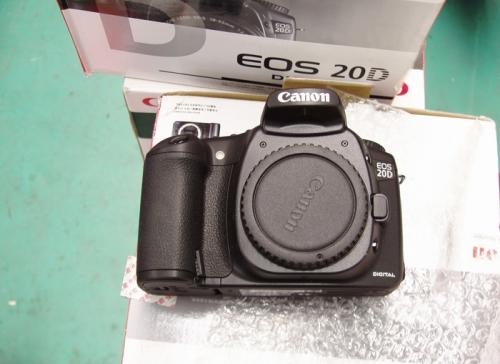 And this one – professional EOS 1Ds Mark II. Street price around $8000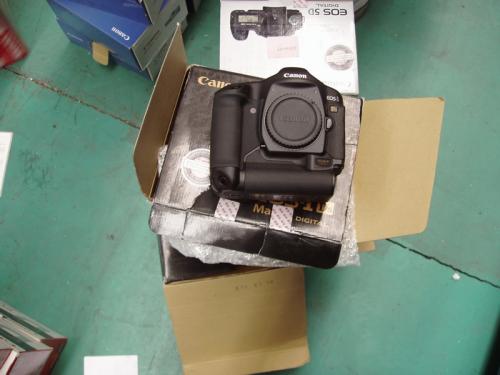 $2500 – world's first "affordable" full-frame digital SLR camera Canon EOS 5D: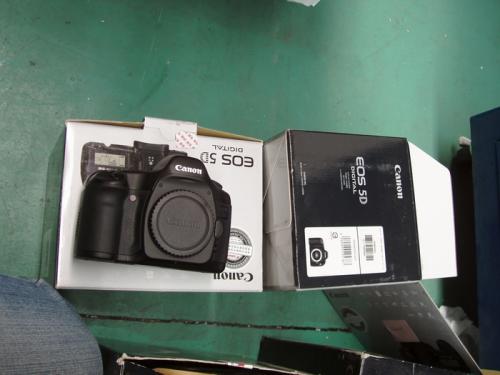 But nothing could stop those guys with the hammers: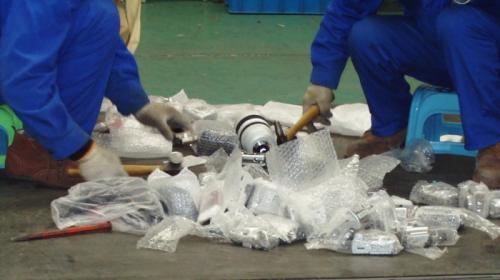 Professional DSLRs, cheap point & shoots, amateur miniDV camcorders – everything mercilessly destroyed: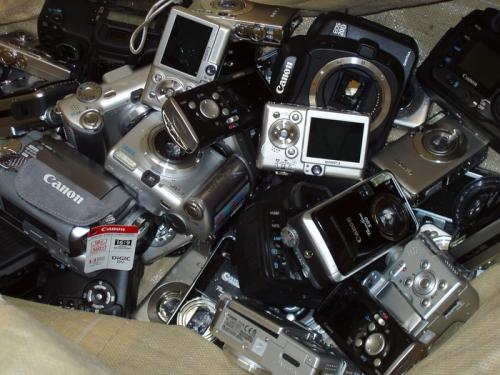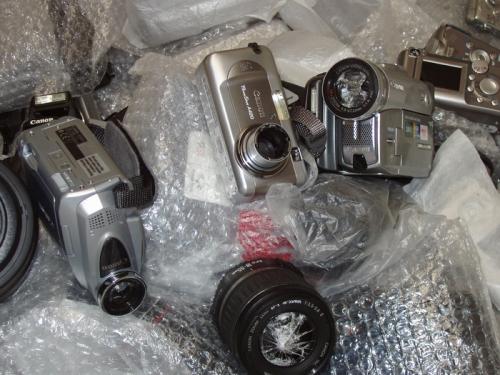 Two Canon Pro1 superzooms and one camcorder – $800 each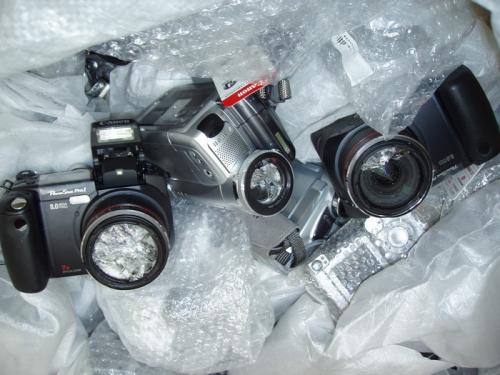 L-grade telephoto lens for sports photojournalists (around $6000) – smashed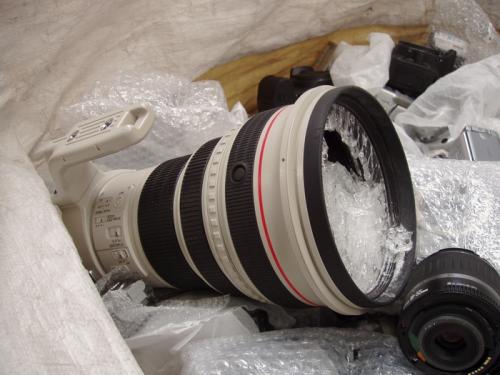 All that whitey L lenses that are so good and so expensive, they are all killed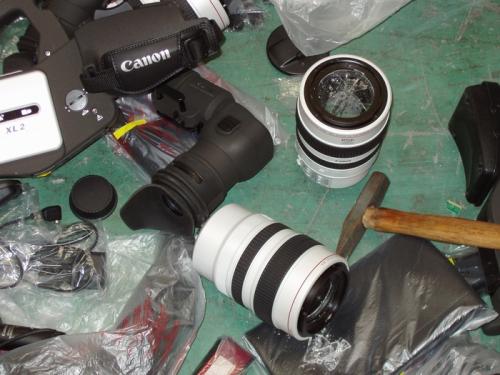 It might look like Nikon fans orgy but reality is pretty simple. All that gear were damaged during transportation or storage. Canon just can't allow this stuff to hit the shelves no matter how expensive (or cheap) it is.