Molly The Hurricane Pony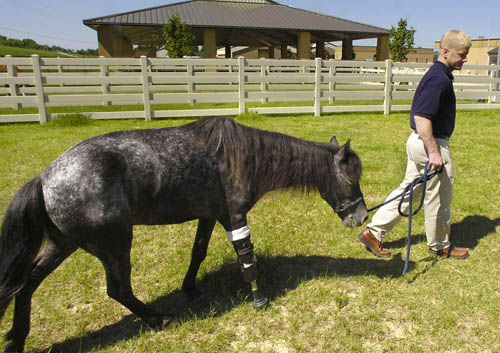 Molly is a gray Appaloosa pony from Louisiana. She was abandoned by her owner escaping from the Hurricane Katrina and spent a couple of weeks on her own in the flooded wilderness not far from New Orleans. Then she was taken to the Pony Paradise farm where abandoned animals found their new home. But that wasn't the end of the Molly's story.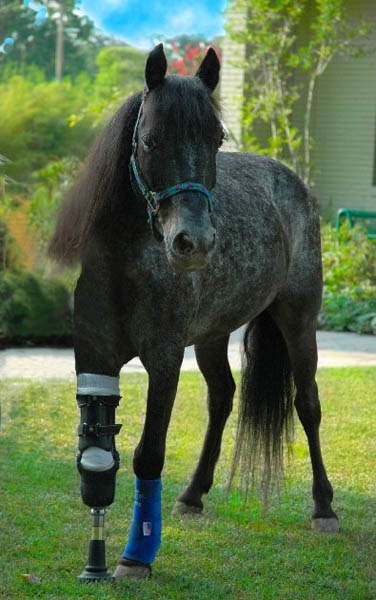 At the farm she and several other ponies were attacked by the suddenly gone wild pit bull terrier who has almost gnawed out Molly's right front leg.
Fortunately, Rustin Moore, the surgeon came across. He was surprised how good tempered Molly is and agreed to help her. He has amputated the injured and badly infected leg just below the knee and the artificial leg was built for her by a human prosthesis designer.
Now Molly has a duty. She is traveling from nursing homes to hospital, from shelters to rehabilitation centers. She leaves a smiley hoof print behind her.