Neil Dawson's Horizons
New Zealand sculptor Neil Dawson is well known for his works—massive yet lightweight suspended sculptures. His ability to take advantage of the every little detail of the spot where the sculpture is going to be erected (including such non-obvious things as the wind patterns) to deliver his message has made him famous far beyond New Zealand. His works were installed at the Pompidou Centre in Paris and Sydney Olympic Park in Australia.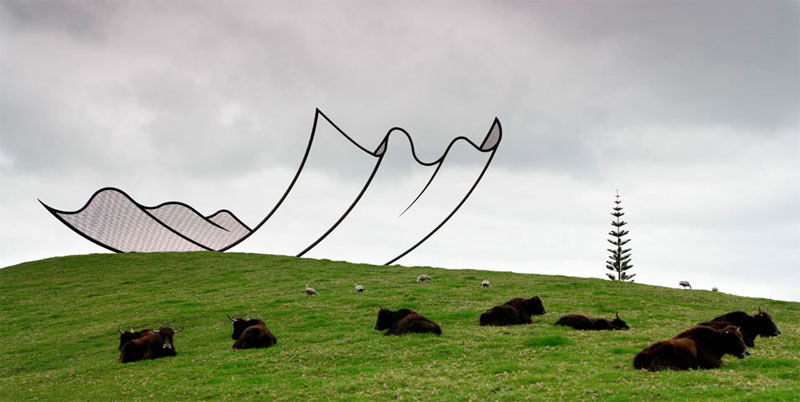 At the Gibbs Farm—the large park not far from Aukland, New Zealand—the Neil Dawson's sculpture Horizons is installed. Being 36 meters (118 feet) long and four-stories high it looks like the semi-transparent napkin carelessly thrown away by a giant. Resting in equilibrium on the top of the park's highest hill Horizons makes the whole landscape look surreal, makes the spectator feel like it was pulled out of his world by unknown force into this other one—strange and magical.