New Technologies, Old Habits
For a hundred years by now apt and frugal people were using old newspapers to wrap the books and protect them while reading outside on a plain air or during a trip.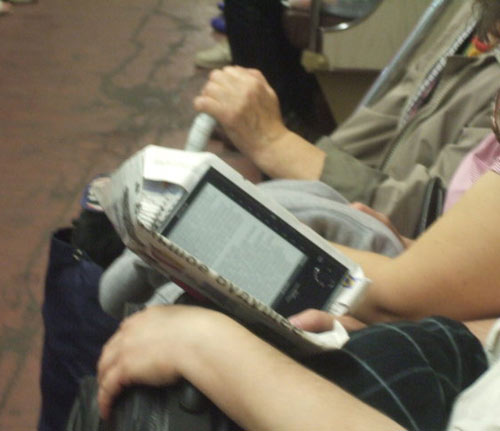 The times are changing. And technologies, they are changing too. But the human habits, those are remaining. If you are not sure about weather conditions outside or how clean your hands will be during the trip, do the same your grandparents did – wrap your fancy e-ink electronic book reader in an old newspaper.