Norway Top Landmarks
What to see and what place to visit in Norway? The question is not as simple as it seems to be. It's just too much wonders for a comparably small country.
Perhaps, every first story about Norway's landmark starts with the picture of Preikestolen — the Pulpit Rock. Preikestolen is the most well known landmark of Norway, the geodesic signature of the country. And it definitely deserves all that attention. The view that's opening from the top of the rock is astounding. Not many people have the courage to come to the cliff's edge and look straight beneath, where two thousand feet down, the vawes of Lysefjorden fjord are splashing.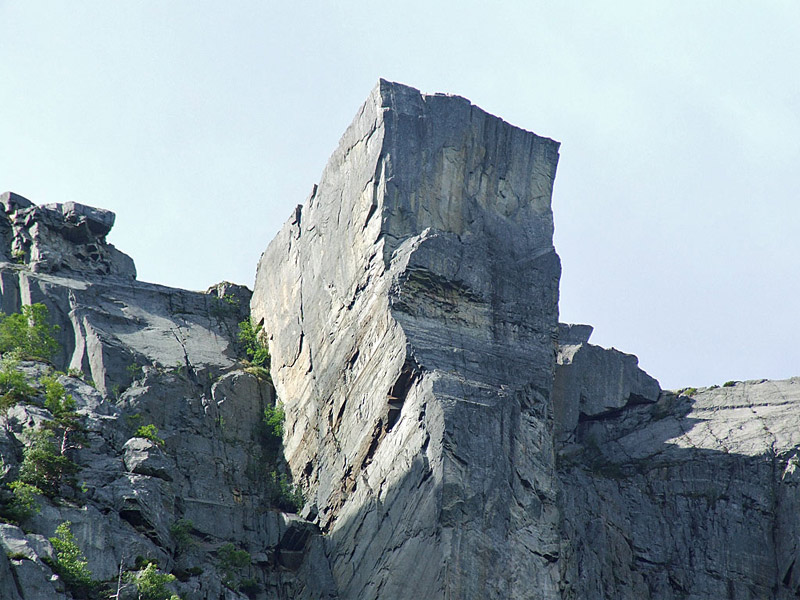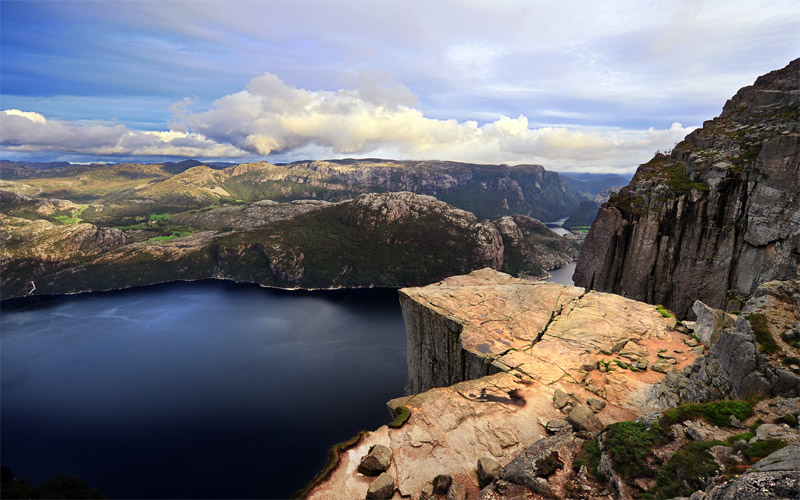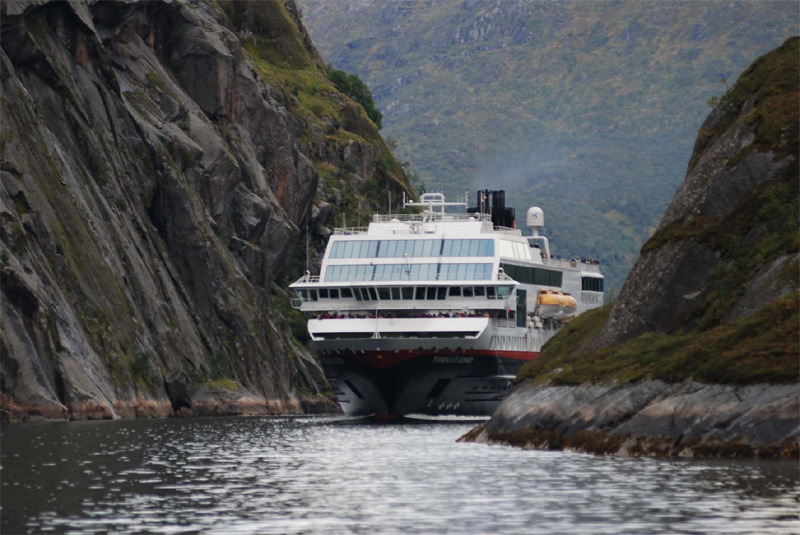 Trollfjorden or Trollfjord is not so long but very narrow and surrounded by a kilometer high mountains fjord halfway between Bergen and Kirkenes. On a rare picture above you can see cruise ferry named Trollfjord entering the Trollfjorden.
Tønsberg is a small town in the Norway south, in vicinity of the Swedish border. It's mostly known for its Vikings' history since the town was founded in the 9th century. Plain air anthropology museum in Tønsberg is very popular.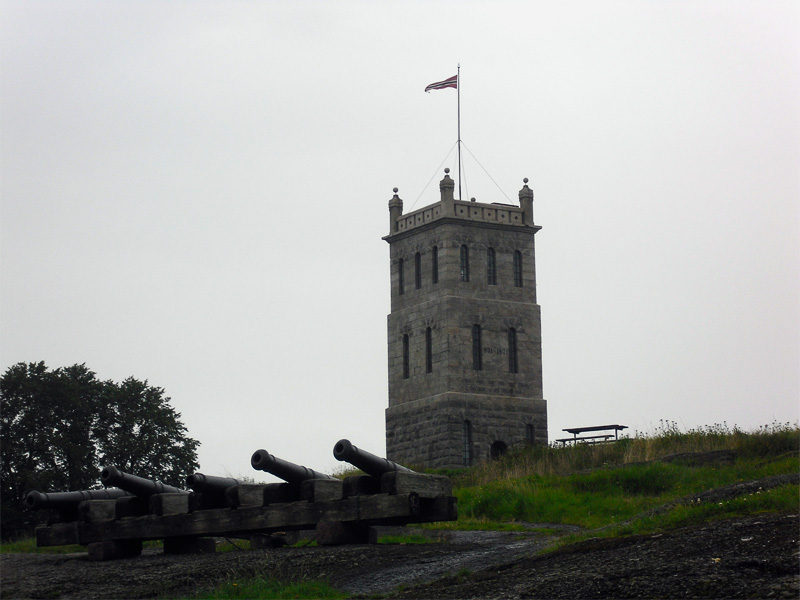 Numerous more modern fortifications from the various pages of the European history are also attracting a lot of tourists to Tønsberg.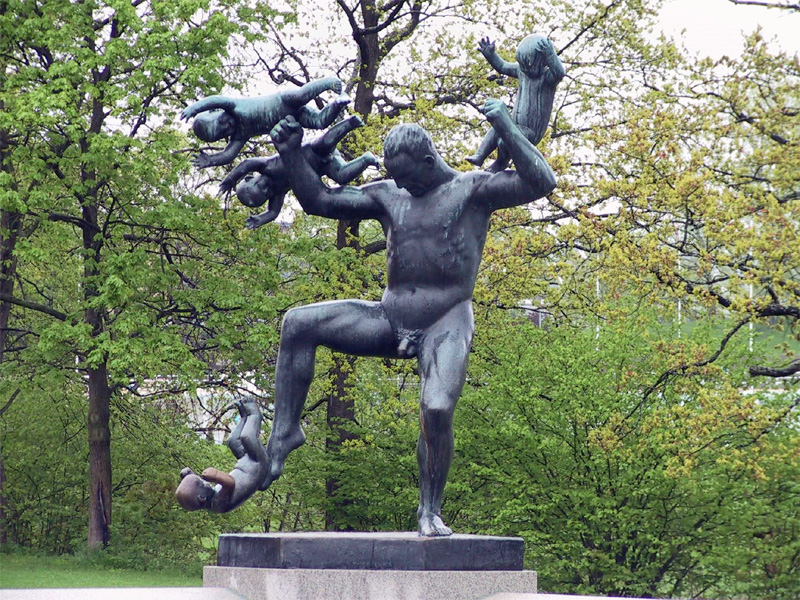 Frognerparken (Frogner Park) and the Vigeland Sculpture Park that resides there are among the most popular attractions of Norwegian capital city Oslo.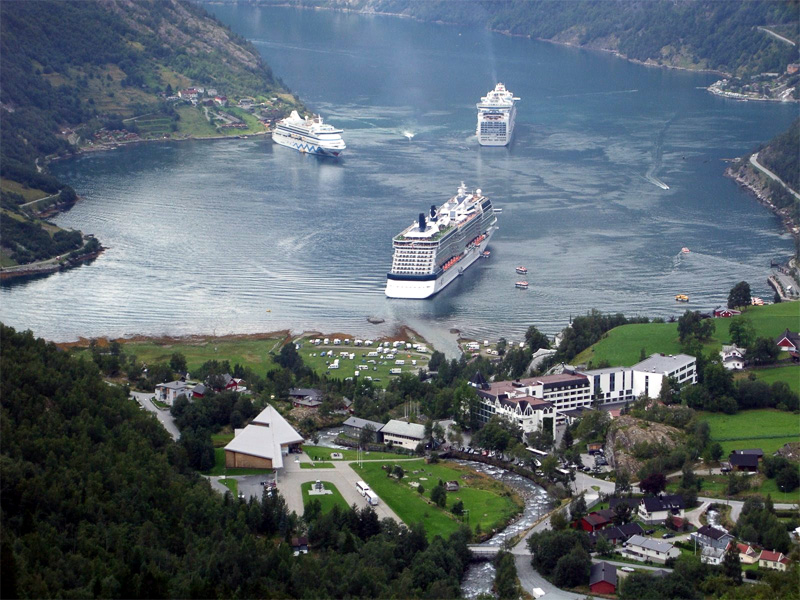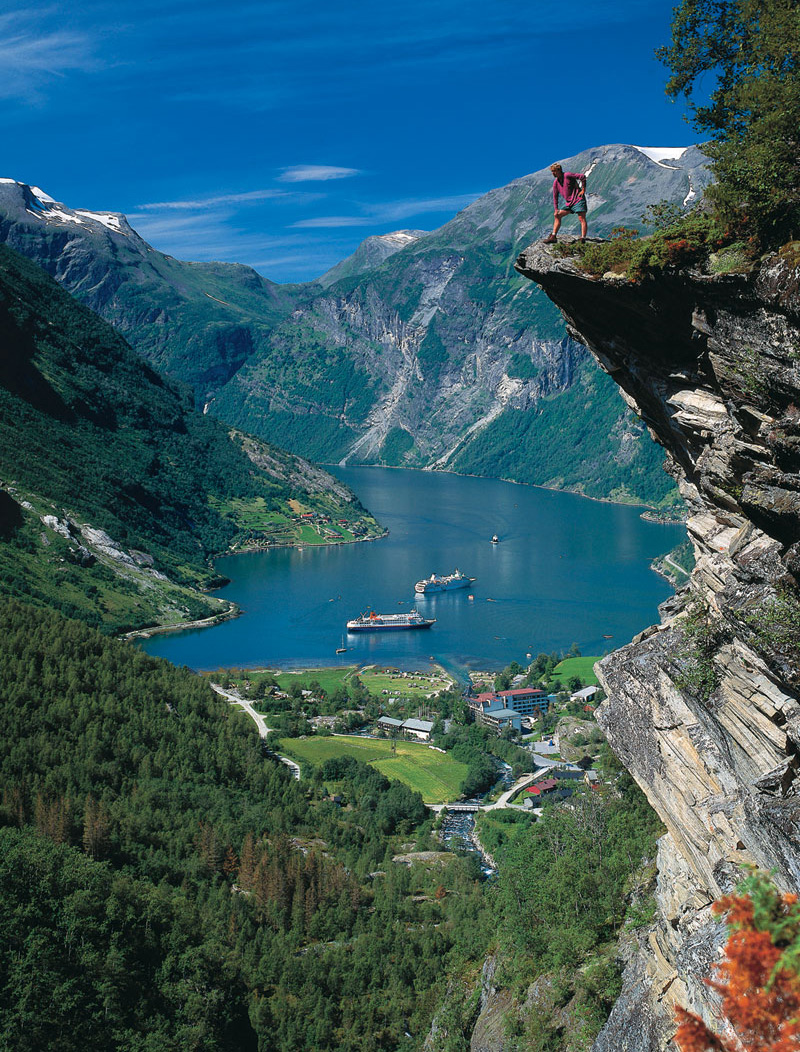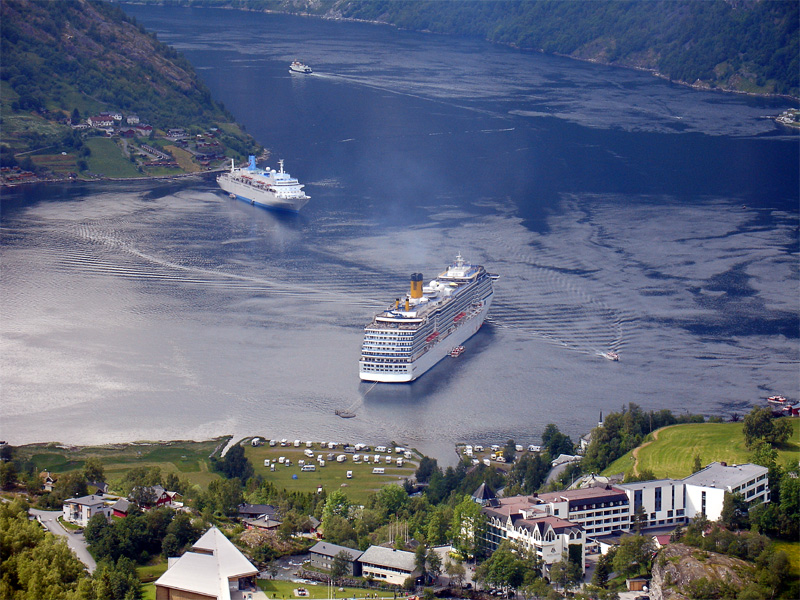 Geirangerfjorden (The Geiranger Fjord) is one of the most beautiful fjords of Norway. In the middle of the Geirangerfjord there are two waterfalls facing each other on the opposite walls of the fjord.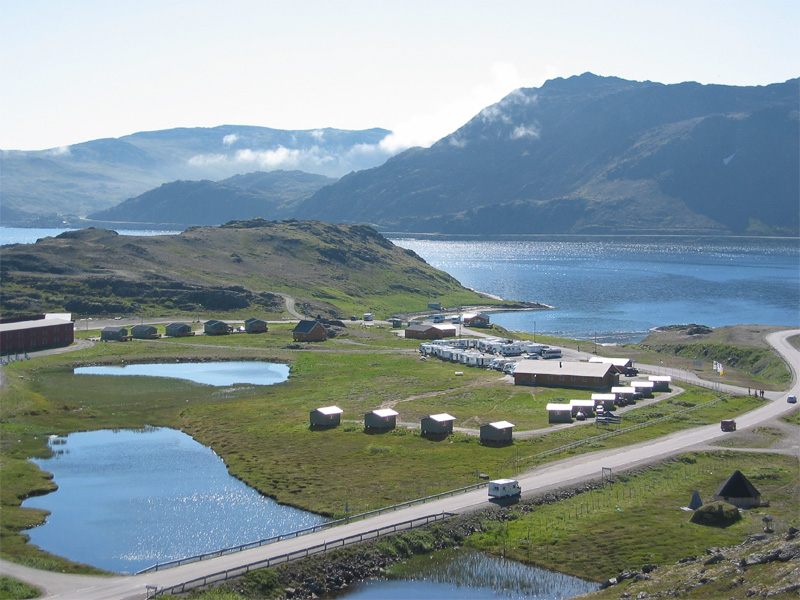 Nordkapp (which is translated into English as the North Cape) is the most northern point of Norway and therefore – entire Europe.