Origami Swan
Swan is one of the original Origami figures. When you are learning this ancient art, its old wisdom, the zen of origami, you are always make your path through this figure. The original origami swan is pretty simple, but this is what makes origami so amazing — there are no limits for the creativity. When the mind is free and hands are skillful, nothing can stop the free flight of the fantasy.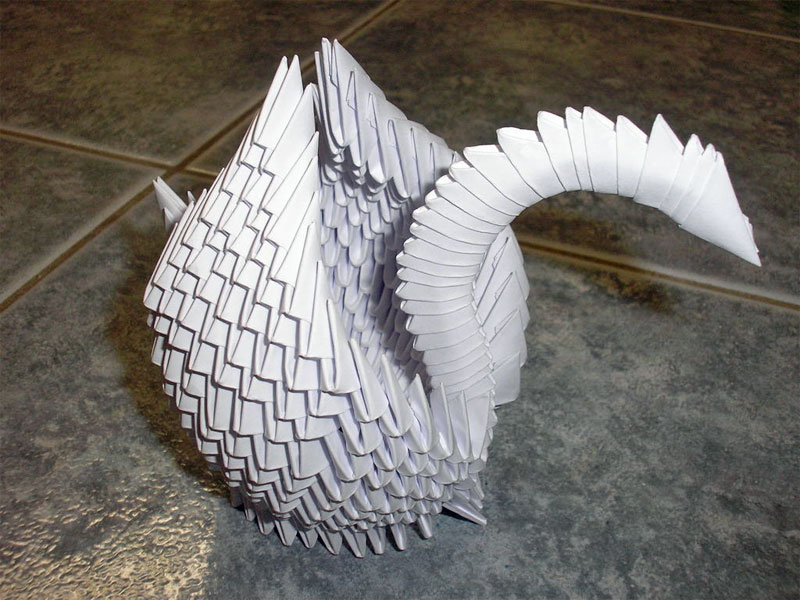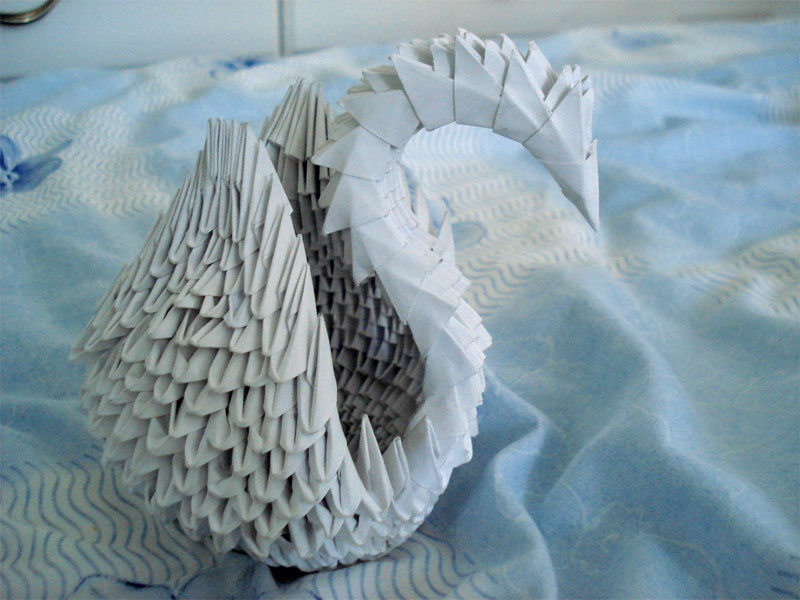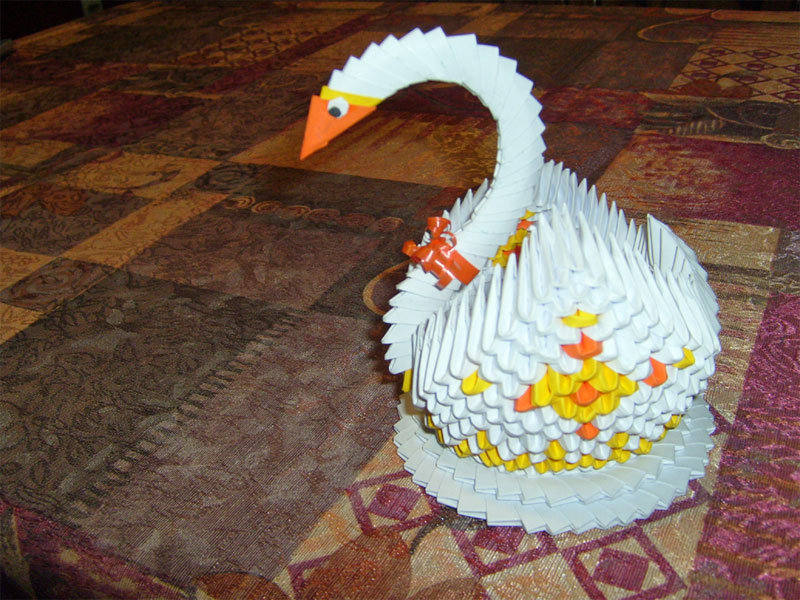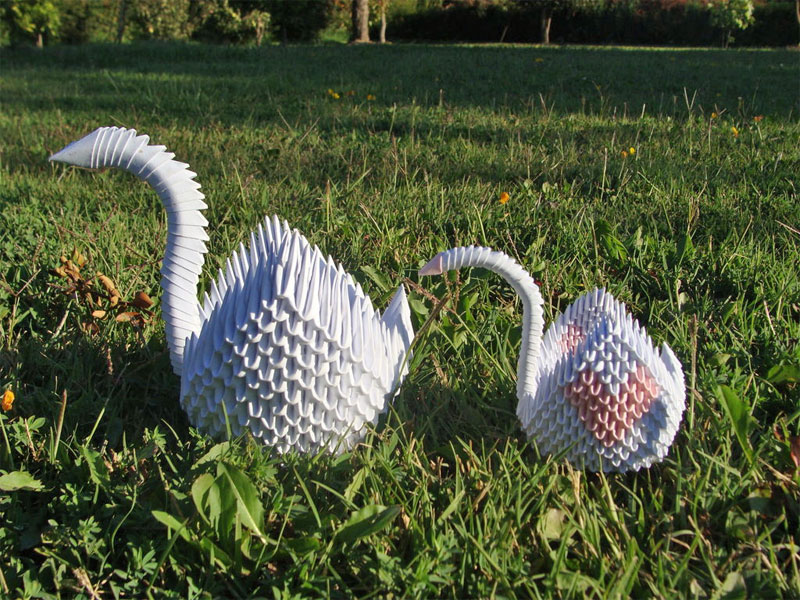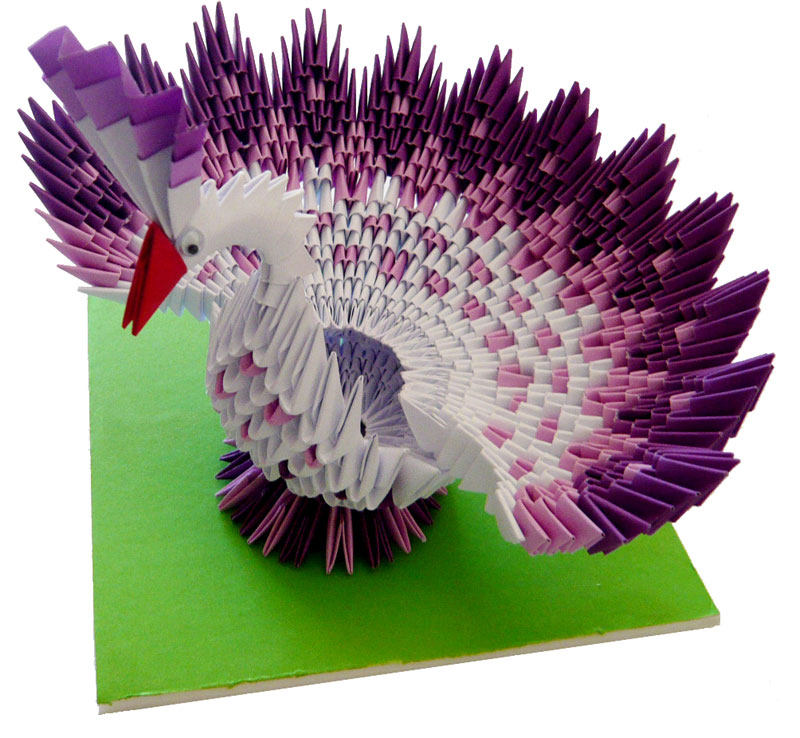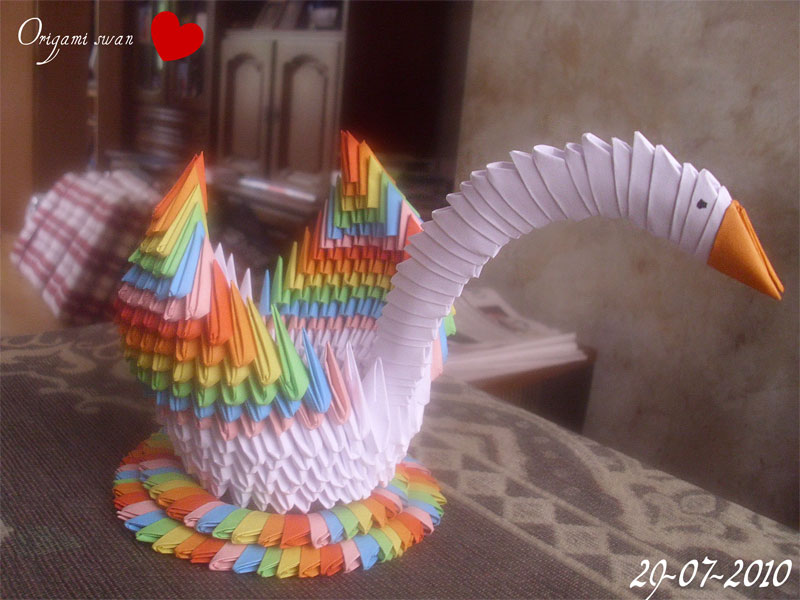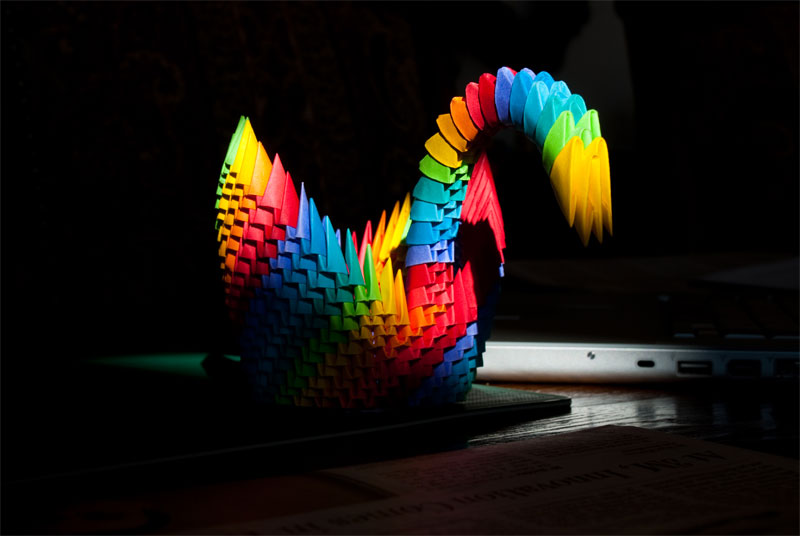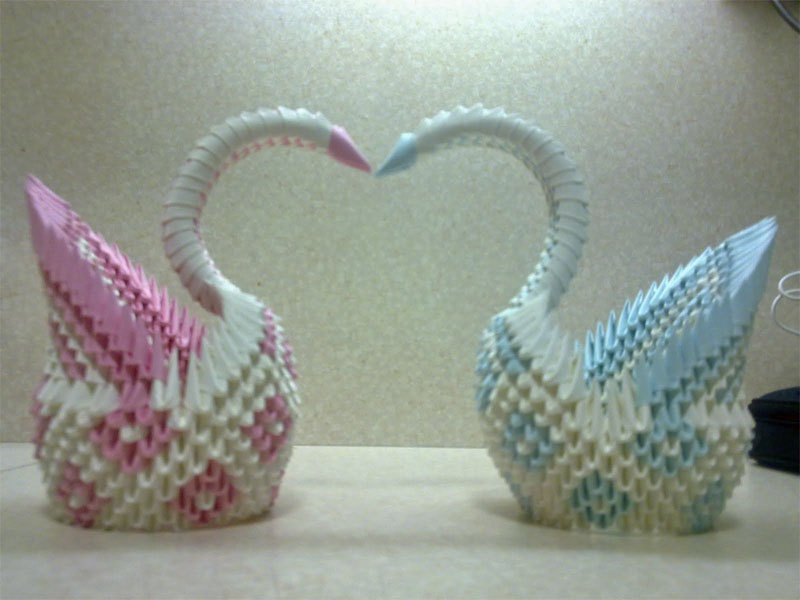 The nine origami swans on the pictures above are made by so called modular technology. Actually, they are made of a little paper triangles, a lot of them. While being technically simple, this technique requires a lot of hard work. To made one not very big swan figure you will need three hundreds of paper triangles and 20-30 hours of work — a day and night straight.
Here you can watch a nice video instruction manual on YouTube.