Orphaned Baby Bats in Australian Bat Clinic
The Australian Bat Clinic & Wildlife Trauma Centre in eastern Australia's Gold Coast Hinterland cares for sick, injured, and orphaned bats whose mothers have died, as well as adult bats which need assistance.
These cute baby bats are swaddled in baby blankets and fed with milk from little baby bottles. The blankets are used to compensate the lack of warm which previously the embrace of mother's wings gave. They are fed with milk from bottle, until the moment when they grow up and pass to fruits and insects.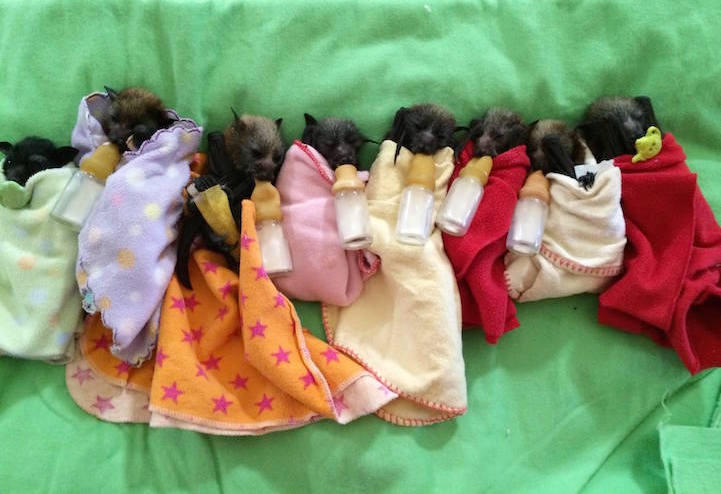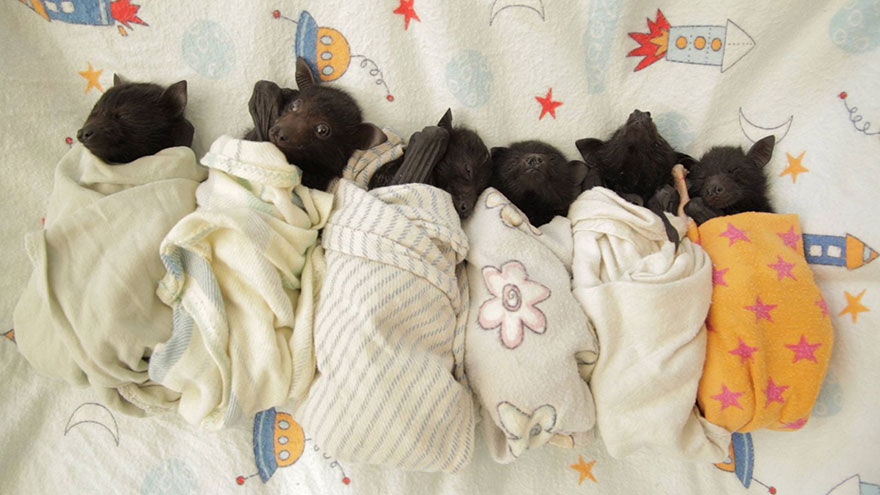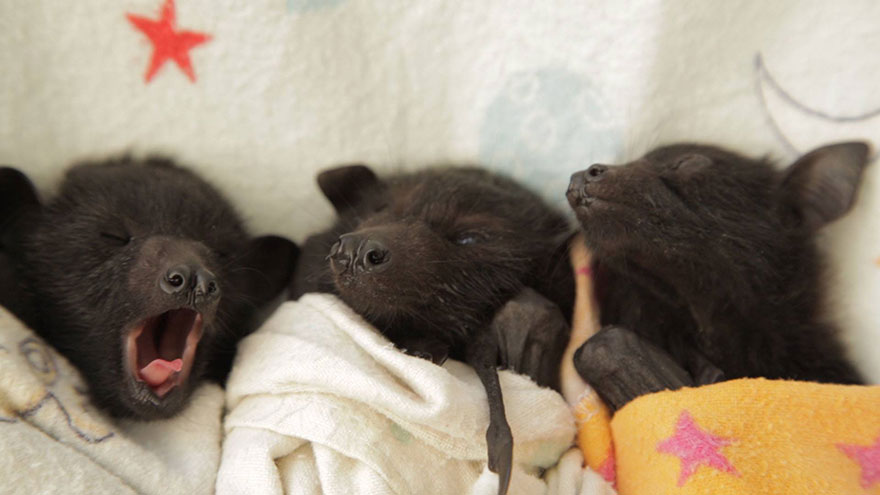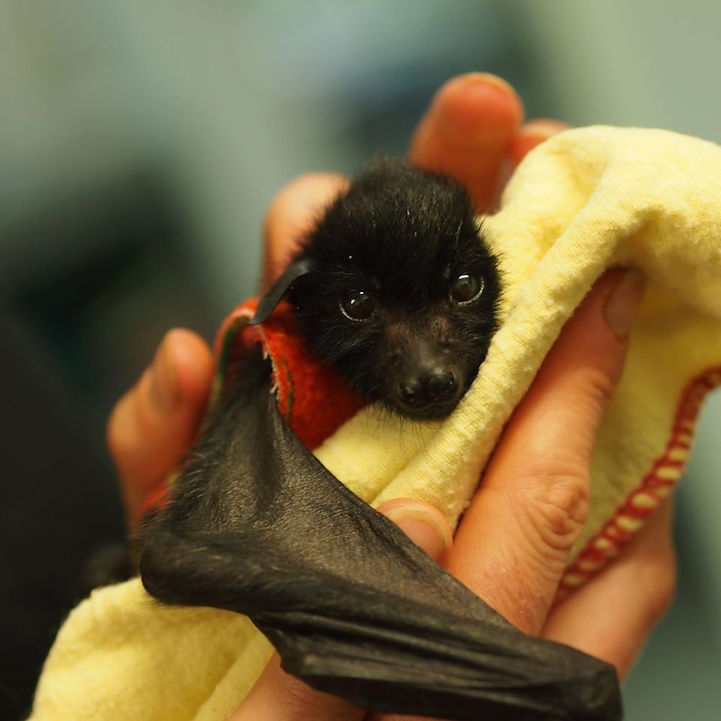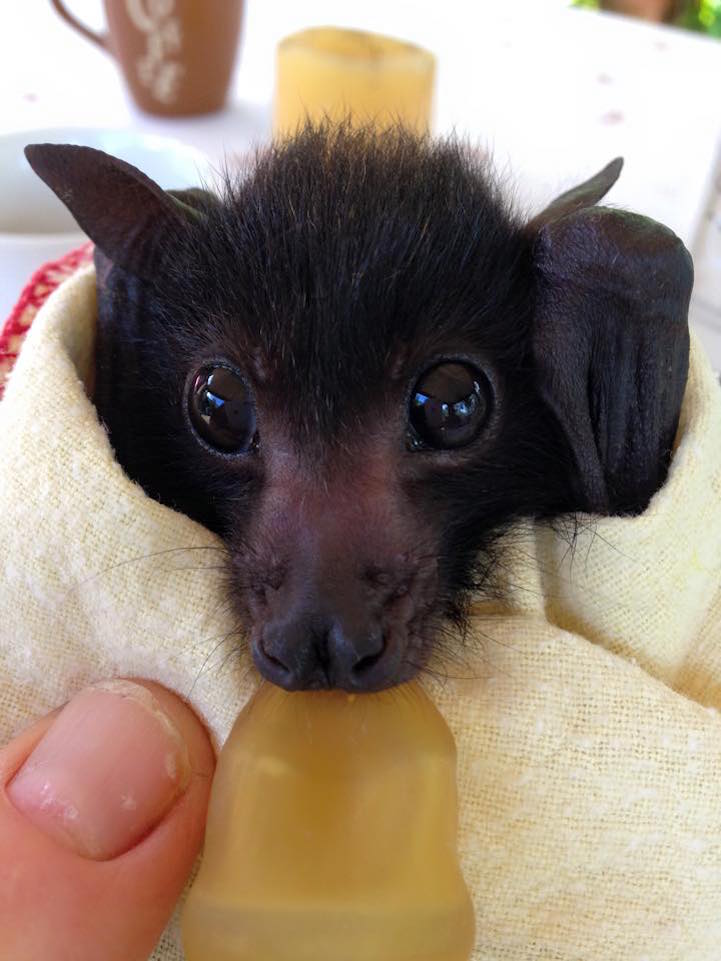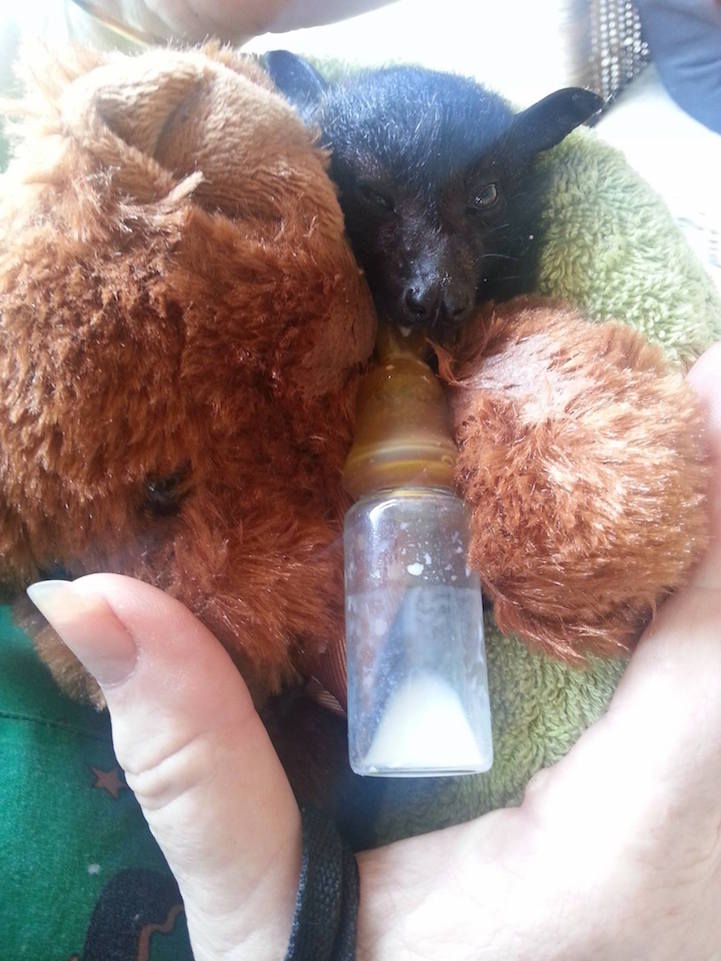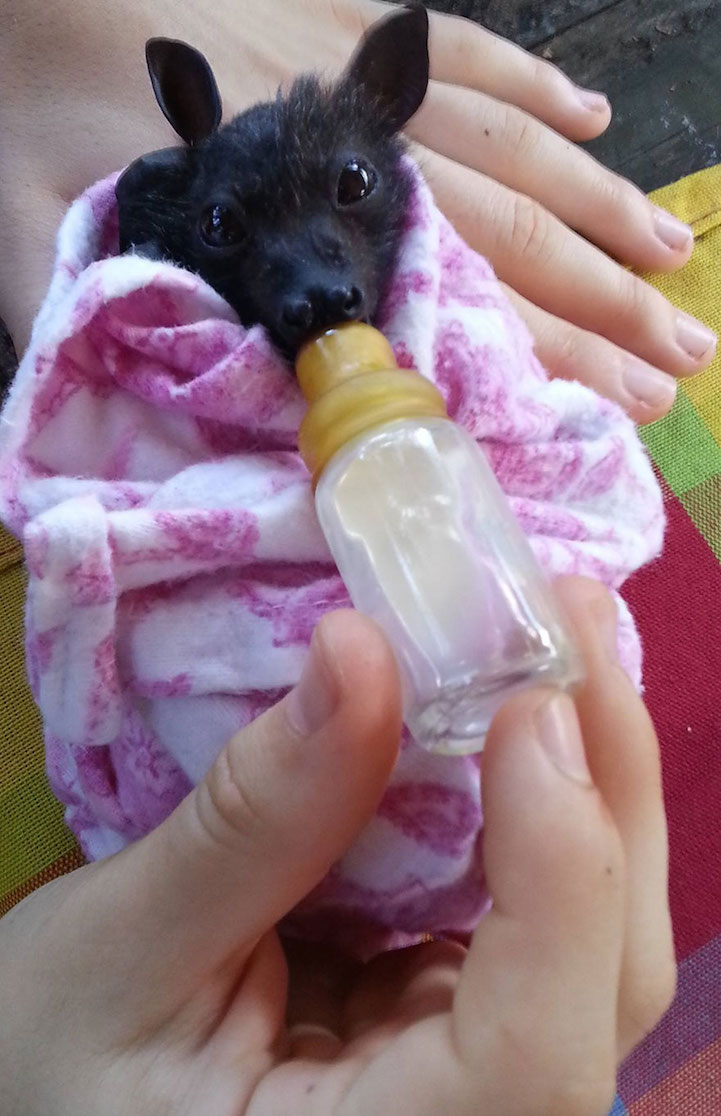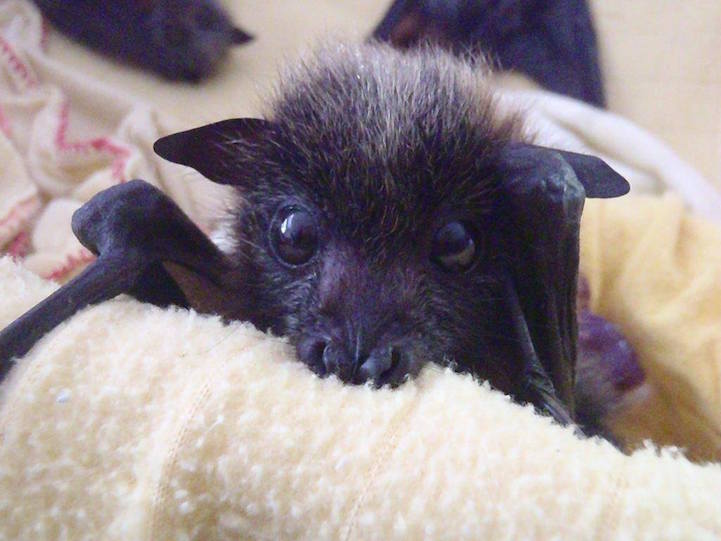 Check the Australian Bat Clinic website to obtain more info.