Park Guell
Park Guell is one of the most popular touristic places in Barcelona.
This amazing and enchanting park system was designed by famous architect, genius Antonio Gaudi. The public park complex was commissioned by Count Eusebio Guell and was built between 1900 and 1914.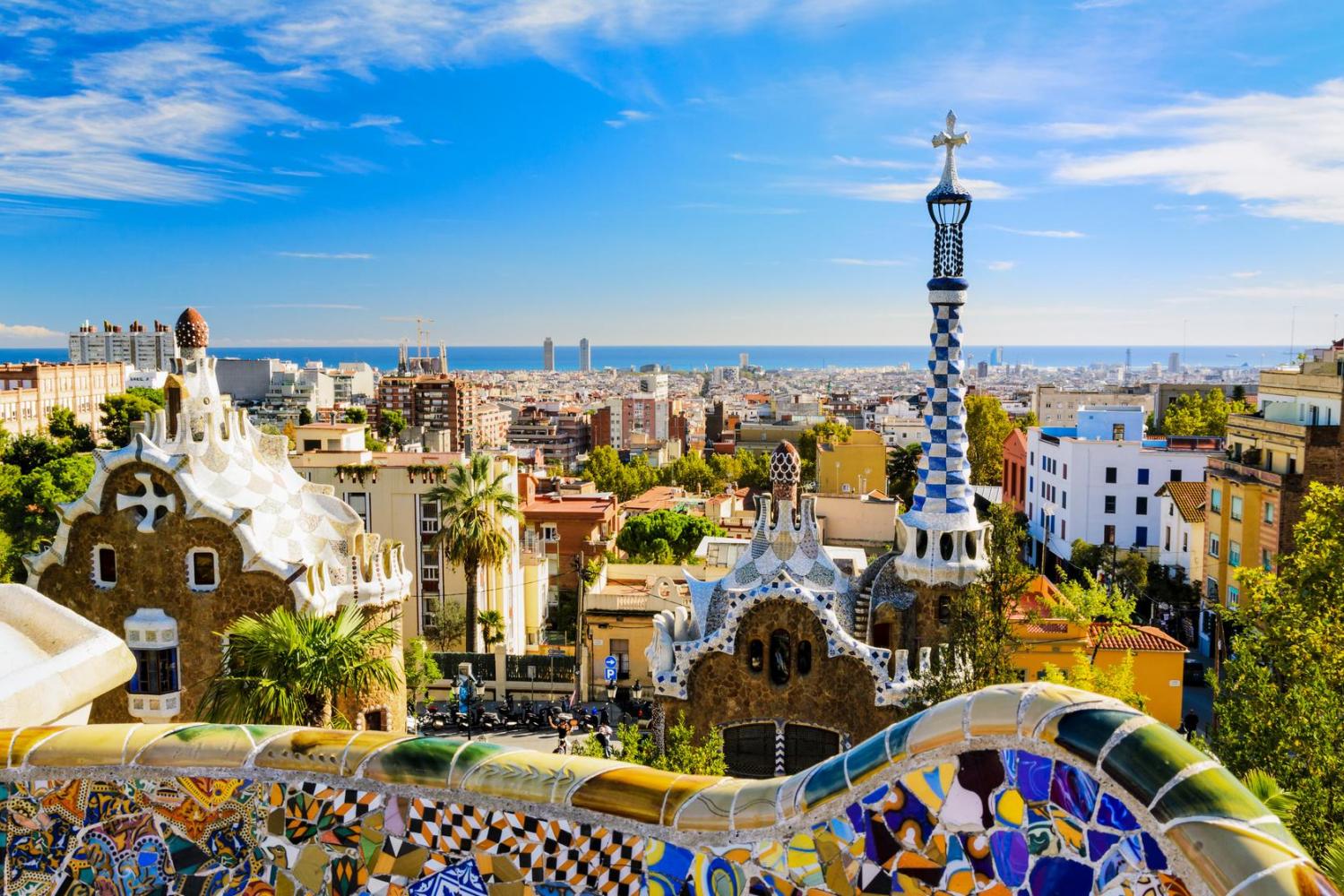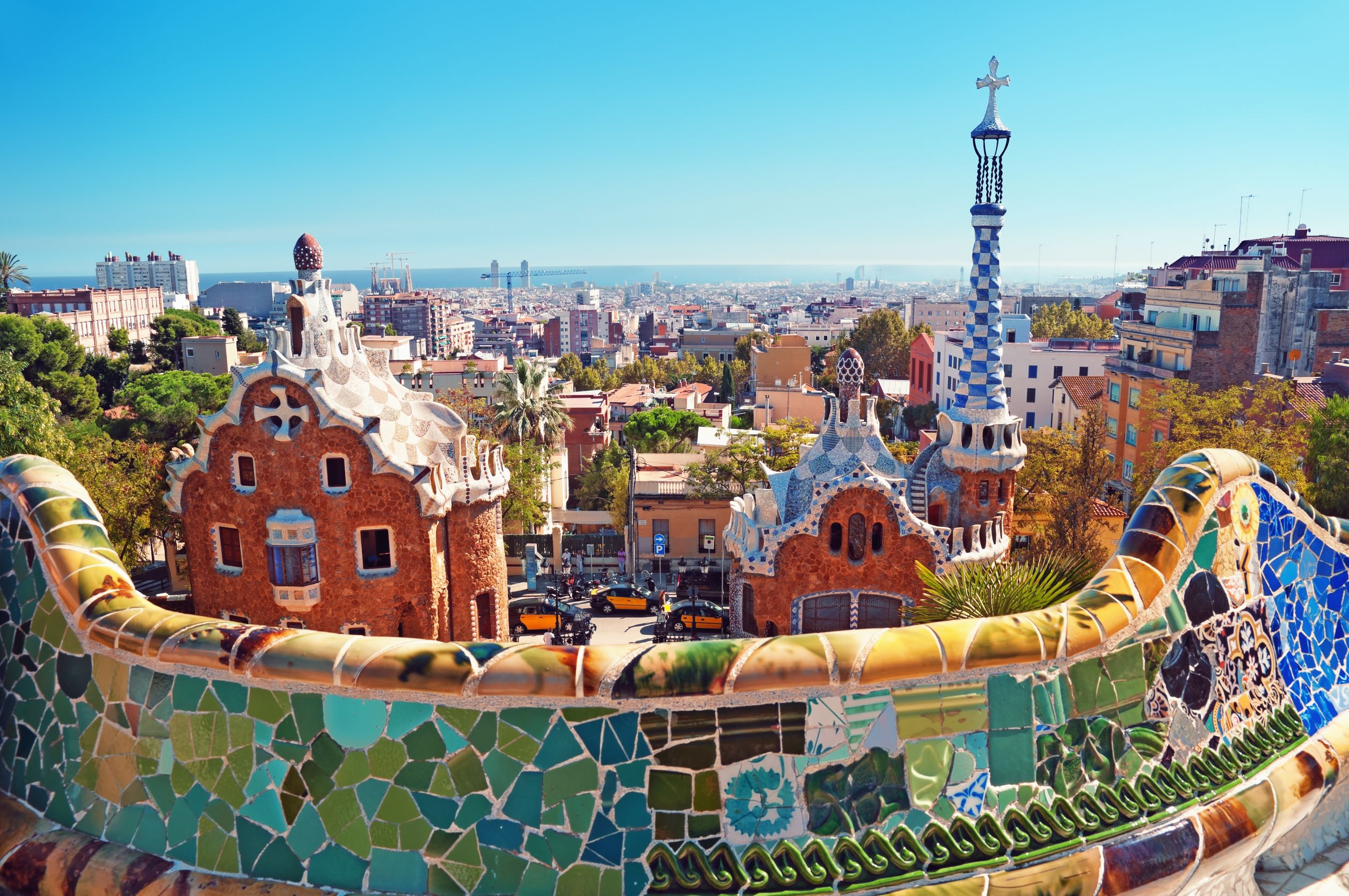 The official opening took place in 1926. The initial idea was to create a miniature city of houses for the wealthy on landscaped grounds.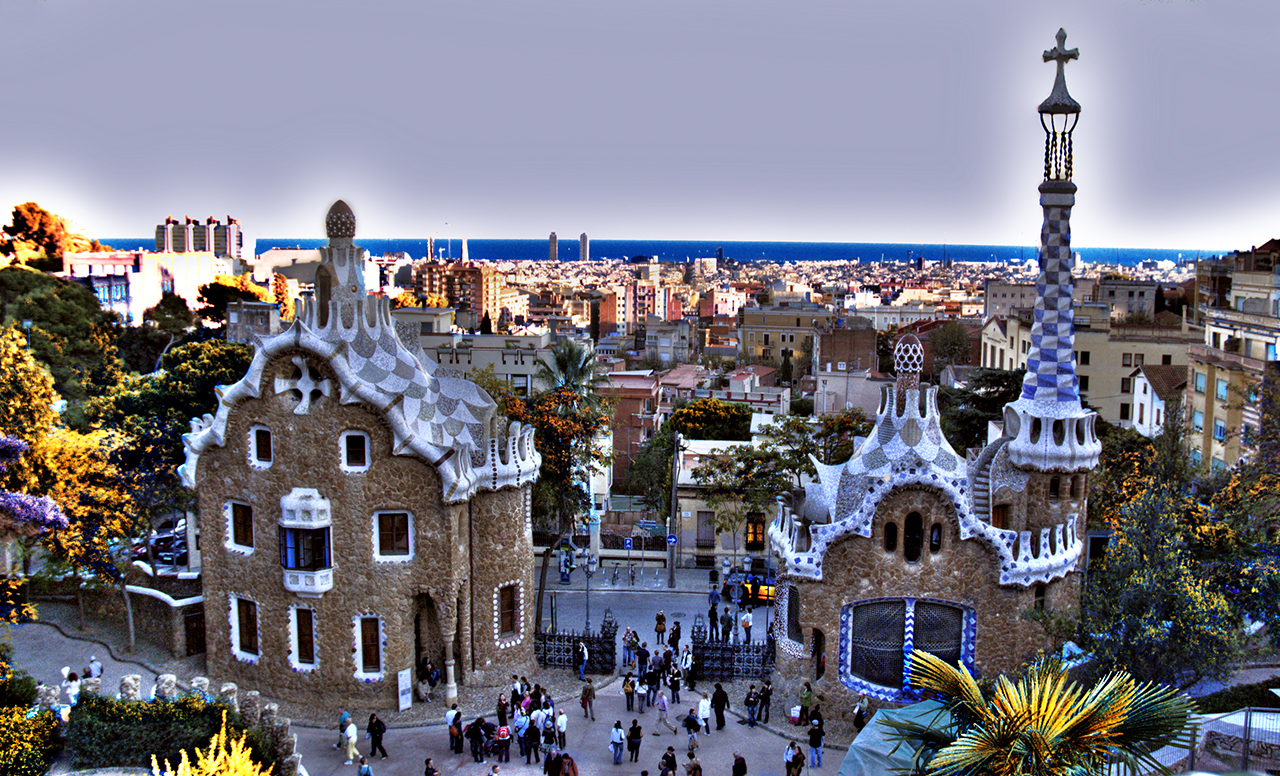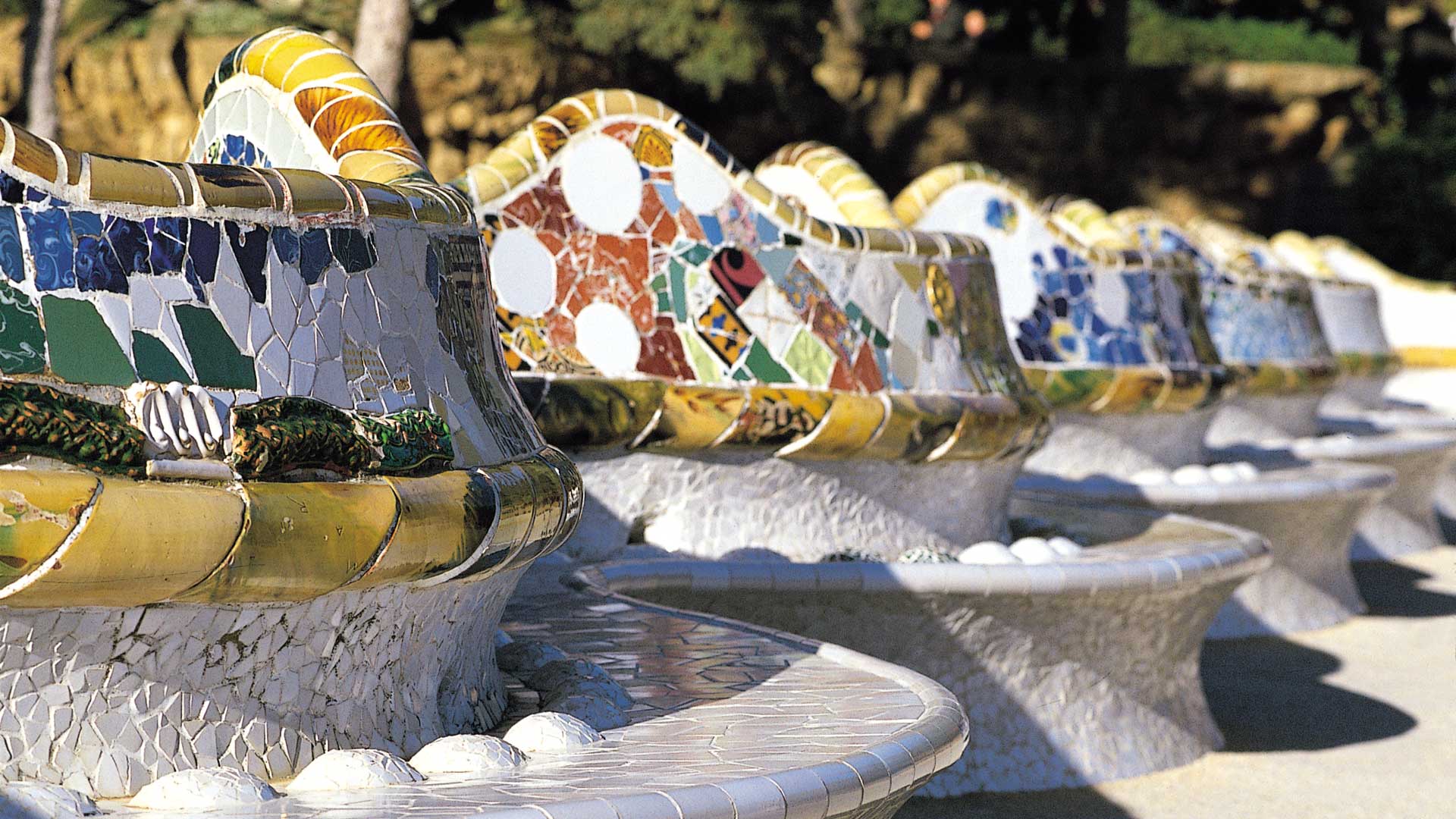 During the first years of construction Antonio Gaudi had financial hardship and the project was stopped in 1914. In 1922, the city of Barcelona bought this outstanding masterpiece of architecture for the use as a public park.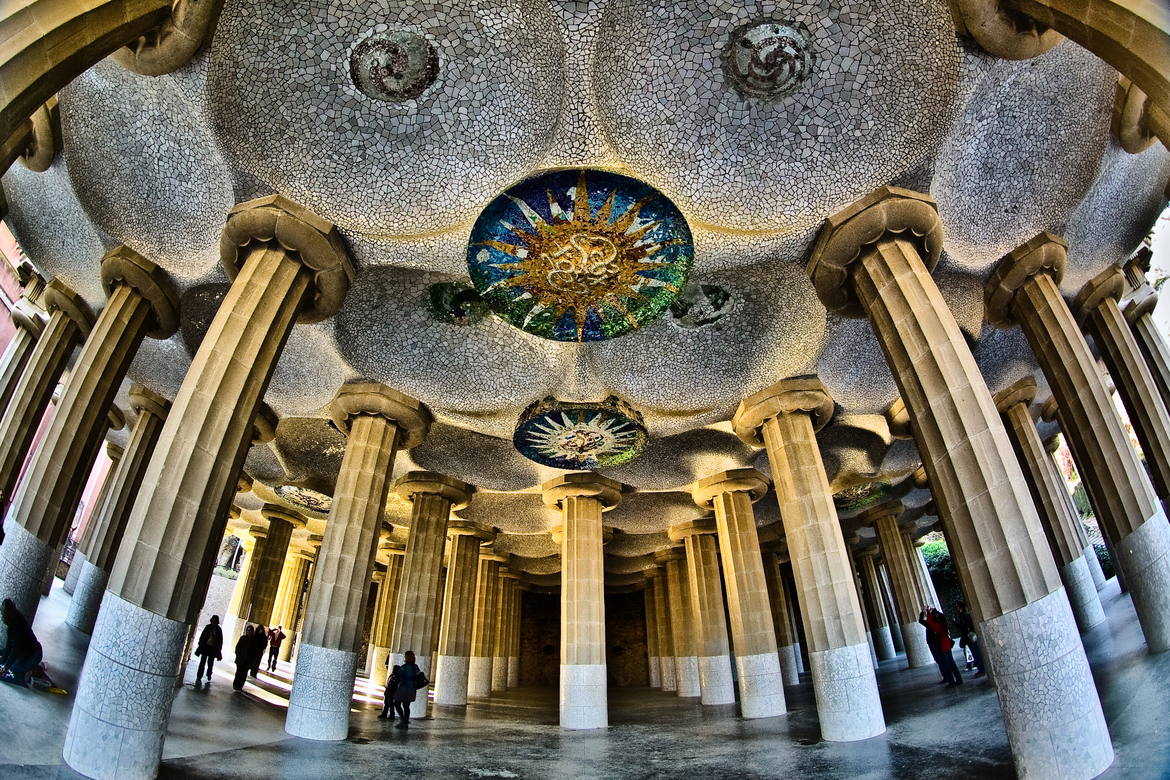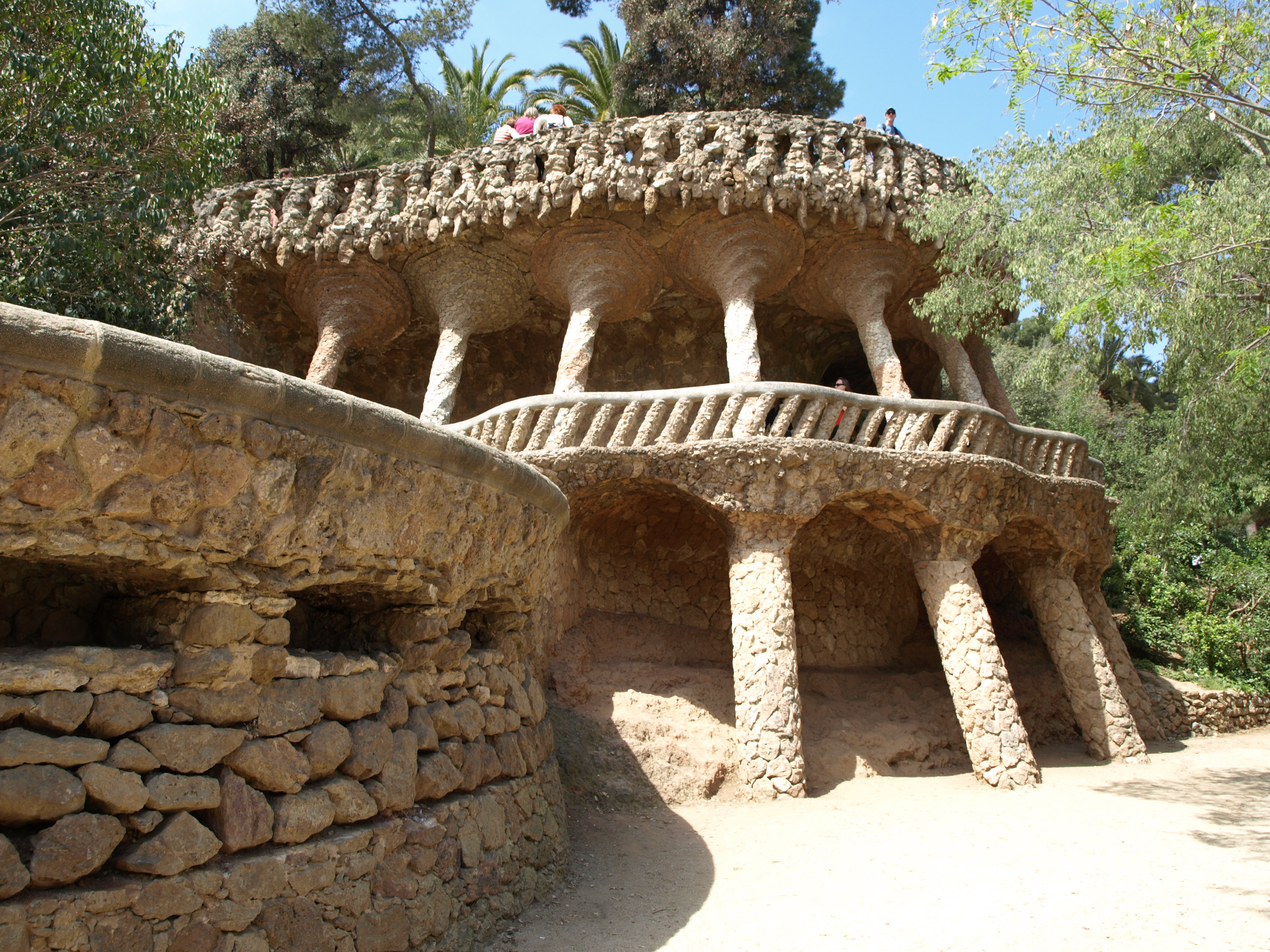 Park Güell is a wonderful reflection of Gaudí's artistic affluence. In the design of Park Güell, Gaudí unleashed all his architectonic genius.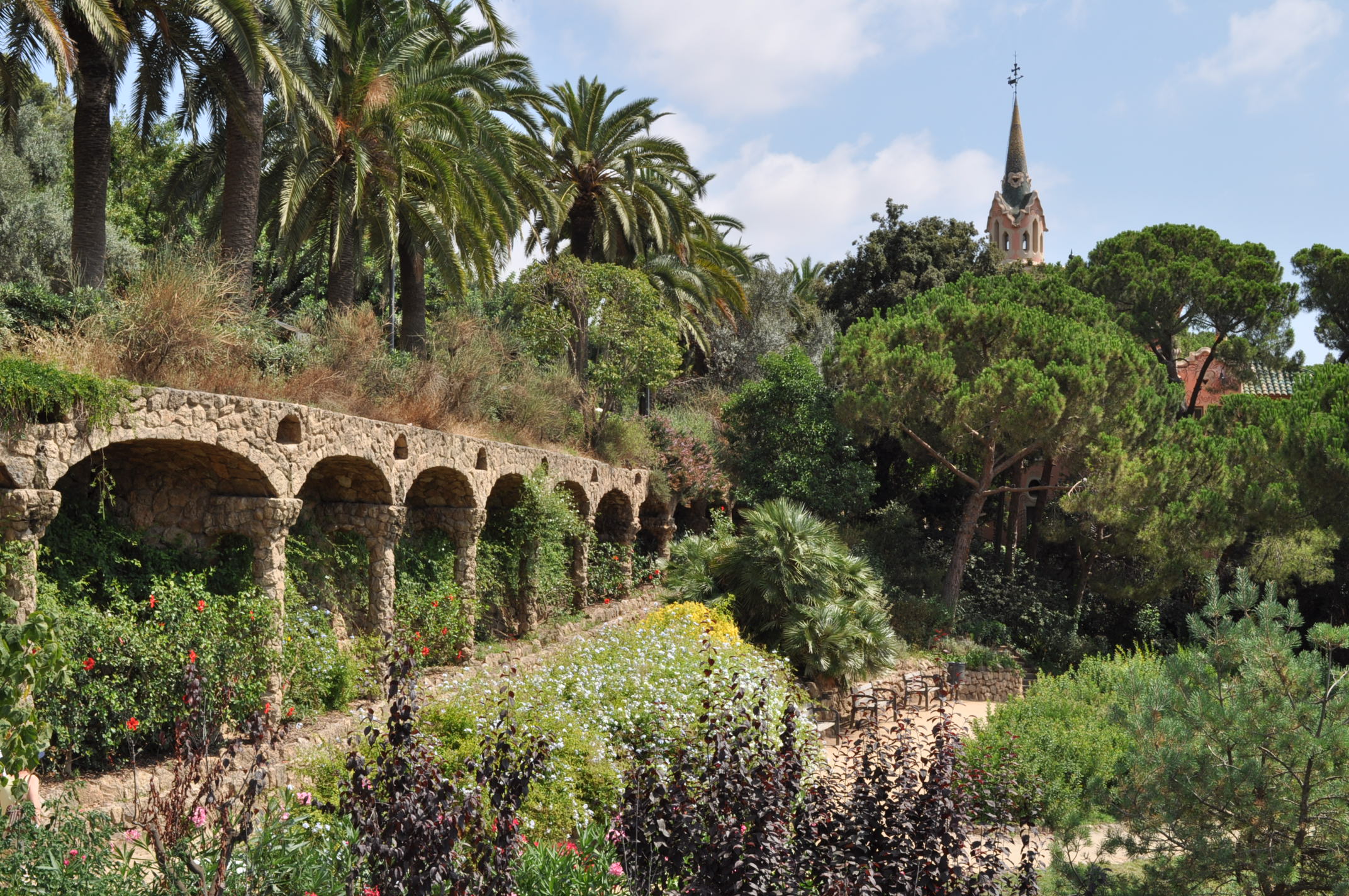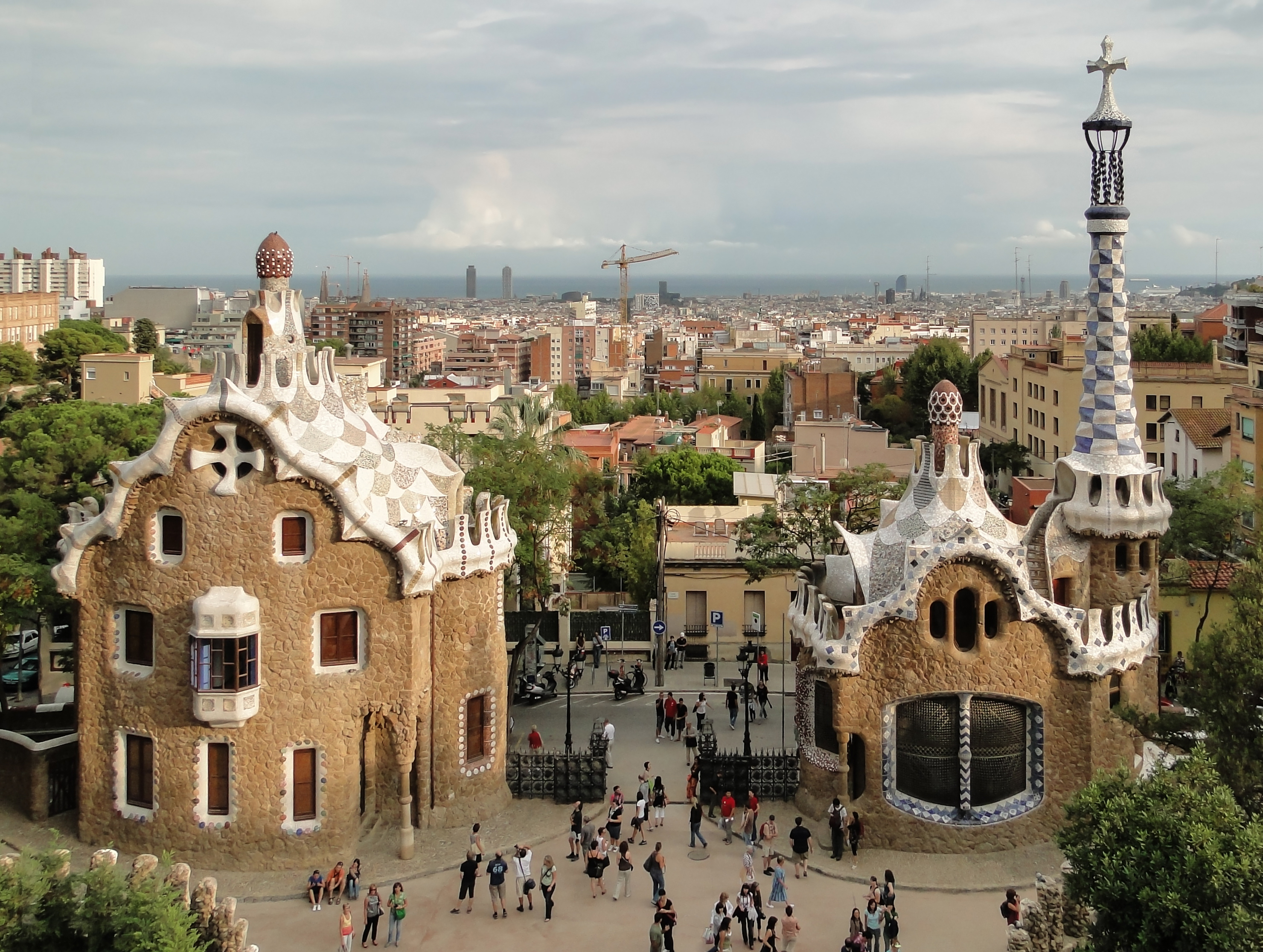 He took the inspiration from organic shapes found in nature. This park is an amazing mixture of naturalism and symbolism.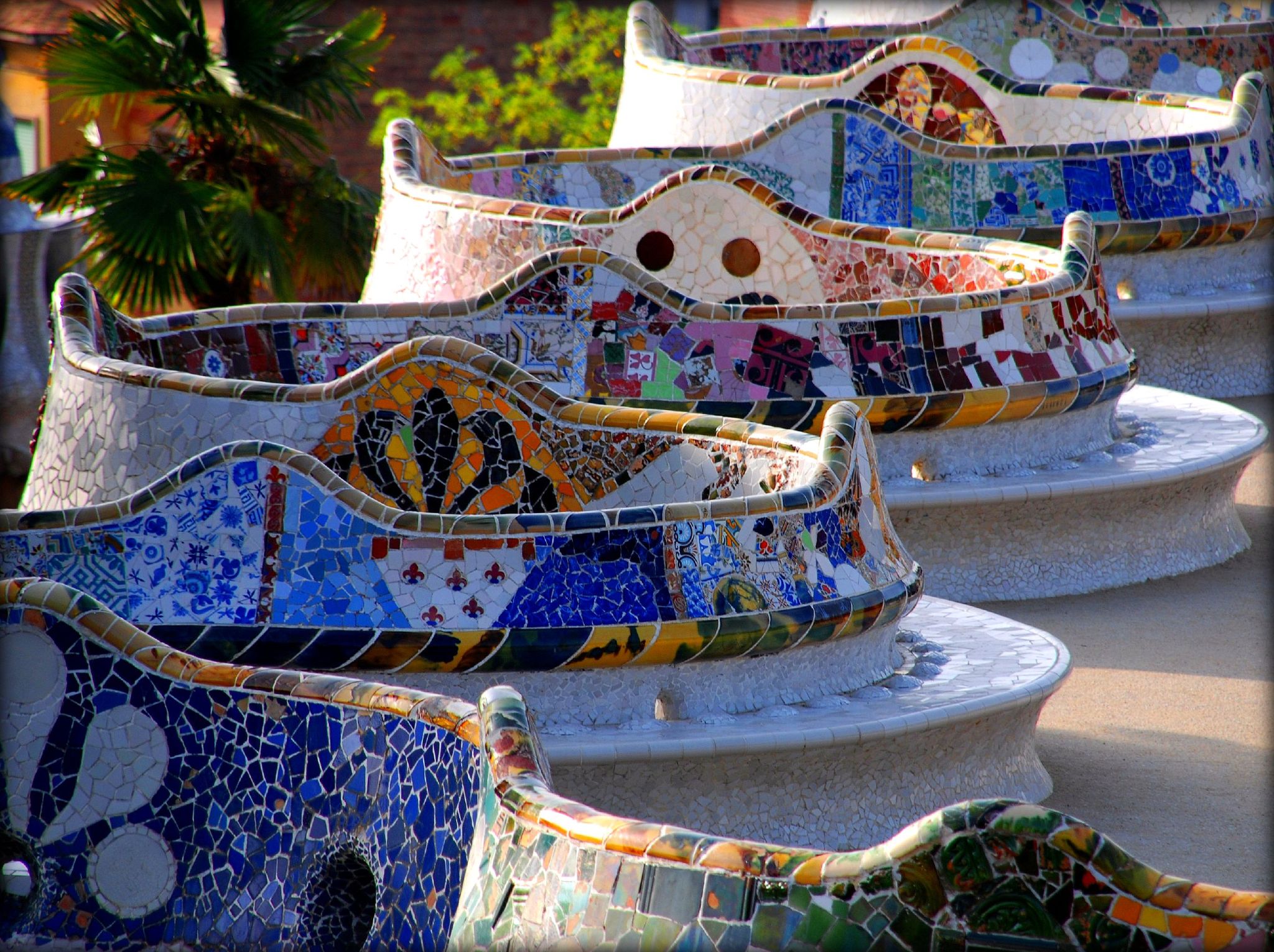 Much of the park is wooded, but it's laced with pathways, which lead you from one outstanding architectural wonder to another.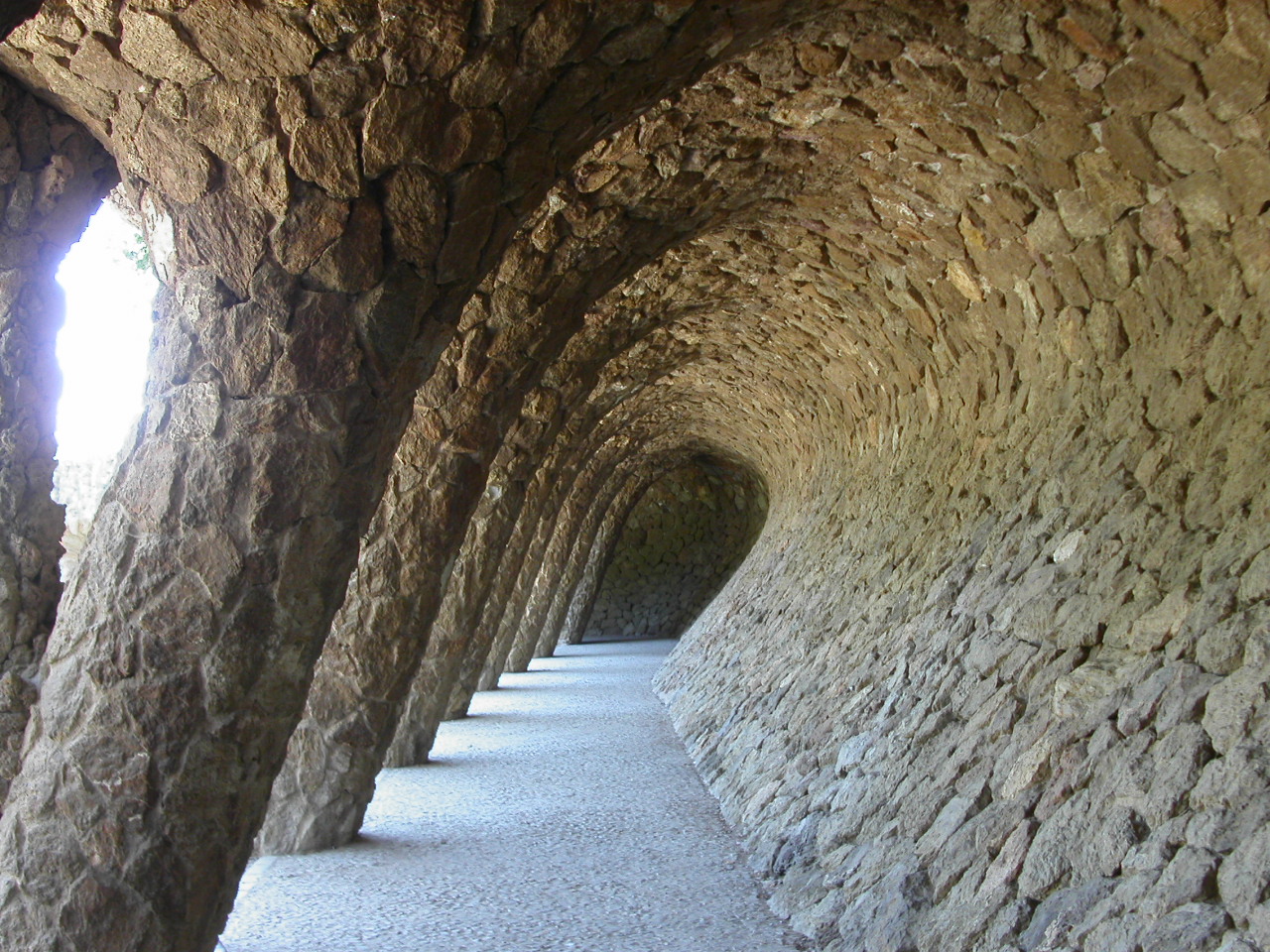 You can see there two fairy-tale Hansel-and-Gretel gatehouses, two life-size mechanical gazelles, a splendid staircase, a mosaic lizard sculpture, Doric Temple with its 88 stone columns, a tiled bench curving sinuously around its perimeter. You can visit also Casa-Museu Gaudí, where Gaudí lived in his last 20 years. From the highest point of the complex you can see a beautiful panorama of Barcelona.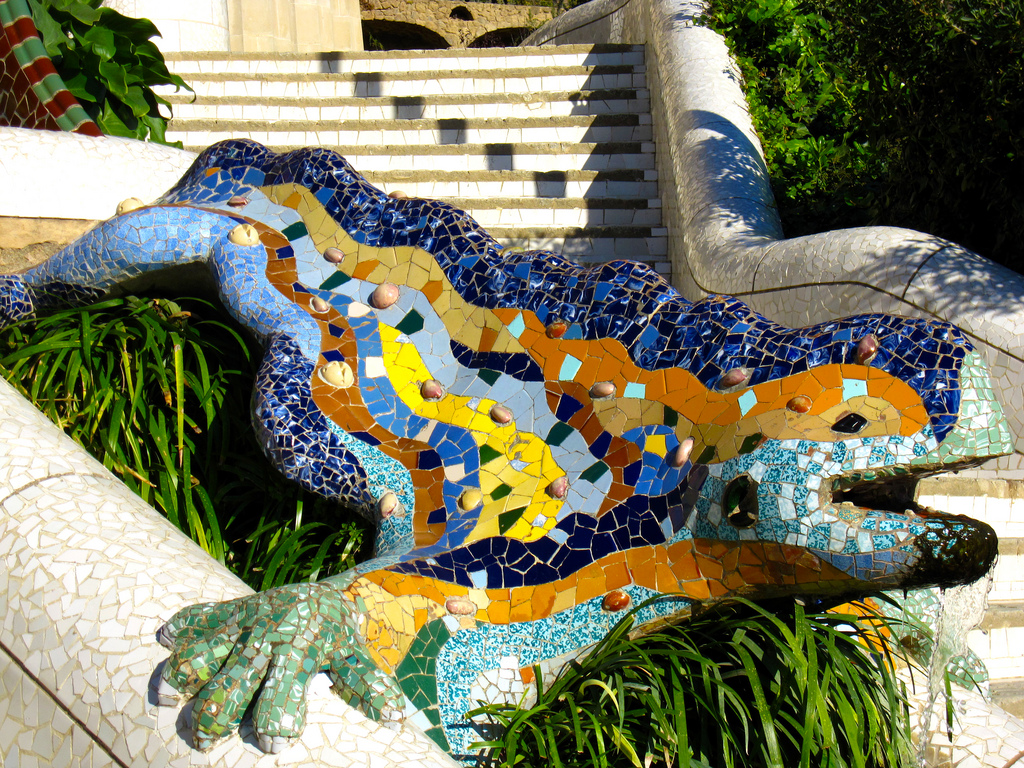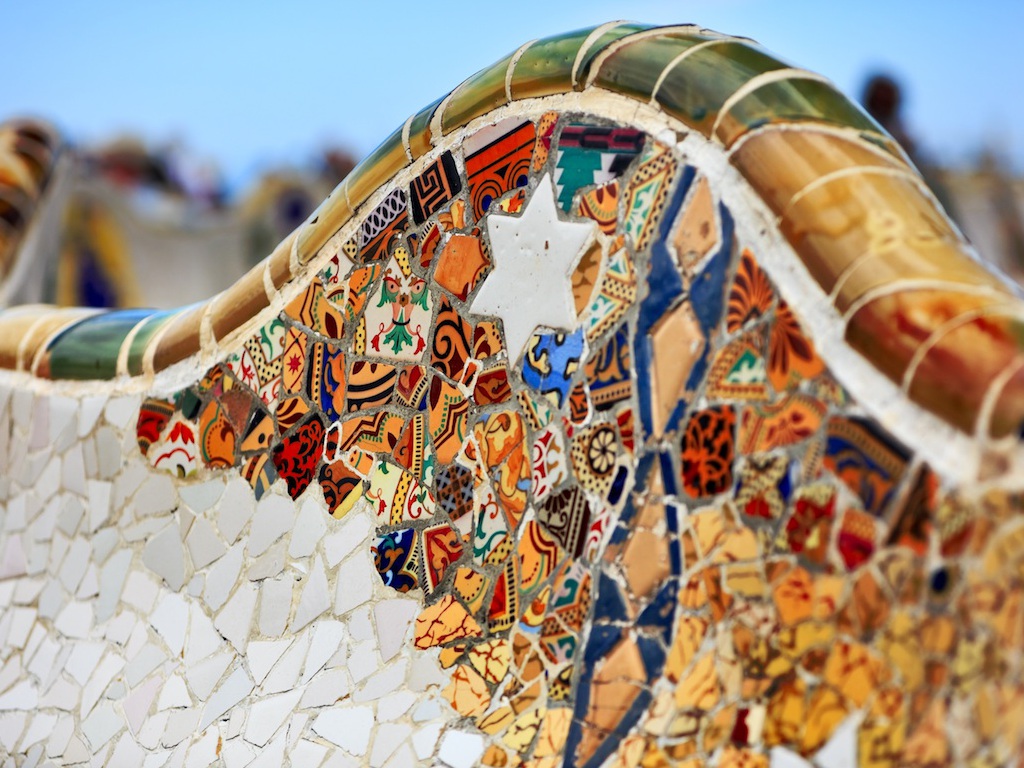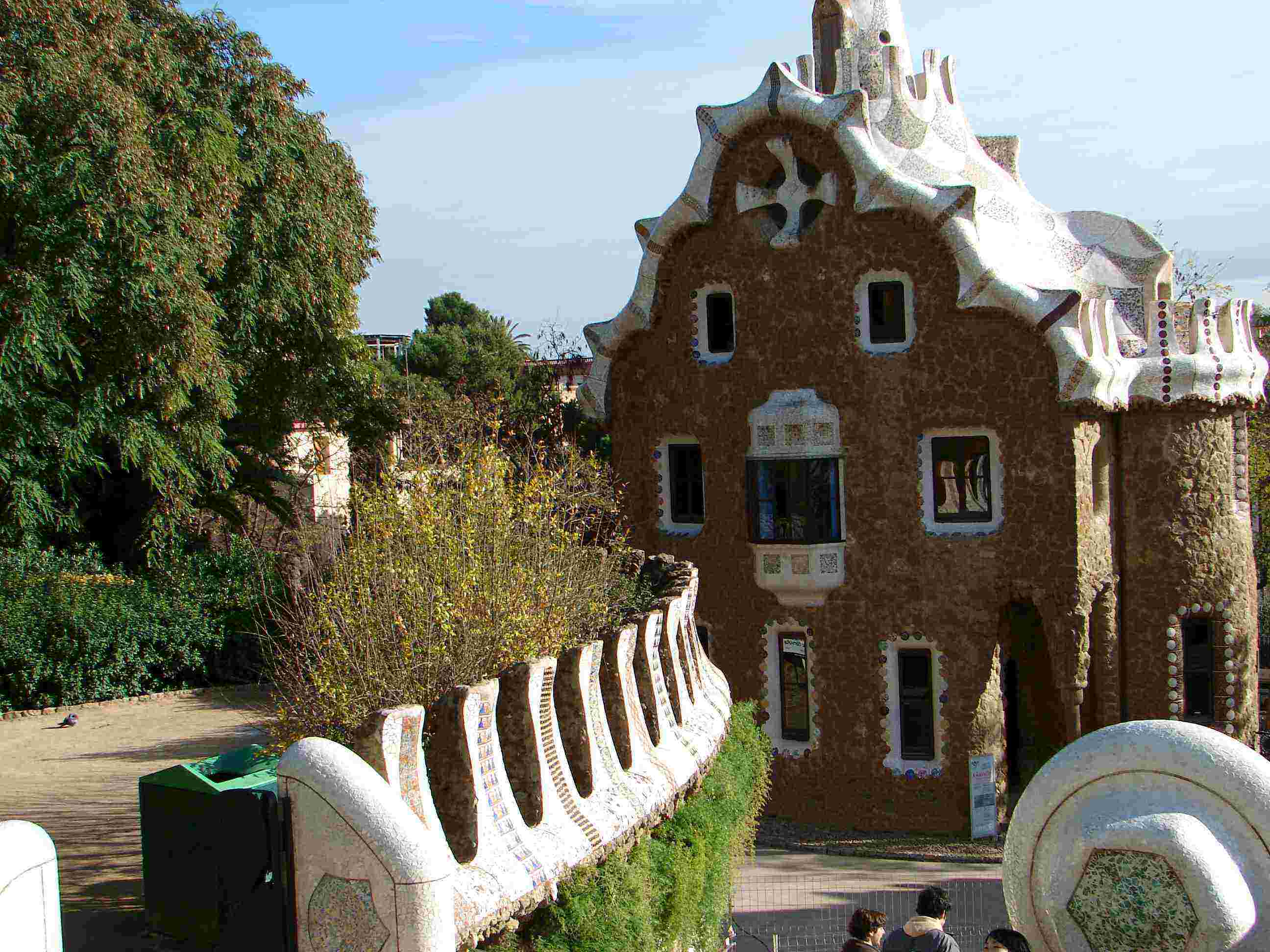 Park Guell is a UNESCO World Heritage Site. It has nearly 4 million visitors a year. As Sagrada Familia, Park Guell is the most famous work by Antonio Gaudi and is a world-known landmark of Barcelona.