Pedal Powered Laptop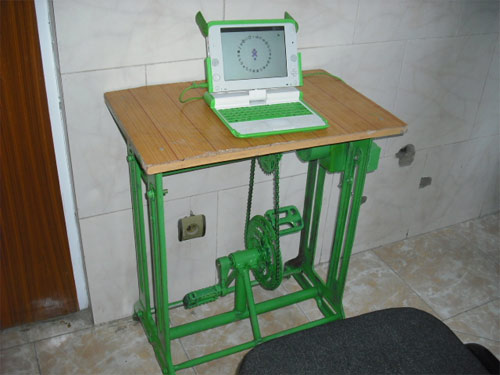 Somebody found a way how to bring OLPCs (One Laptop Per Child – a project of equipping schools in developing countries with affordable Linux-based laptops) to the rural areas of Afghanistan where electricity is still a luxury.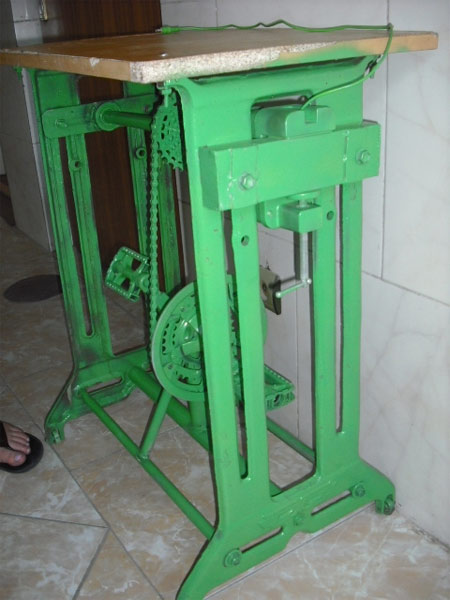 With the help of this dirty cheap pedal power generator you can charge your laptop while browsing Paradoxoff Planet in a small clay shack high in Afghan mountains.
The only thing I can't understand is why on Earth they have painted chain and sprockets?