Roman amphitheaters, that are still functioning.
The Roman Empire glorified its greatness in many ways. More than two thousand years ago, in the territory of modern Italy were built a considerable number of amphitheaters. Many of them have survived till today and some of them are even function successfully in present days.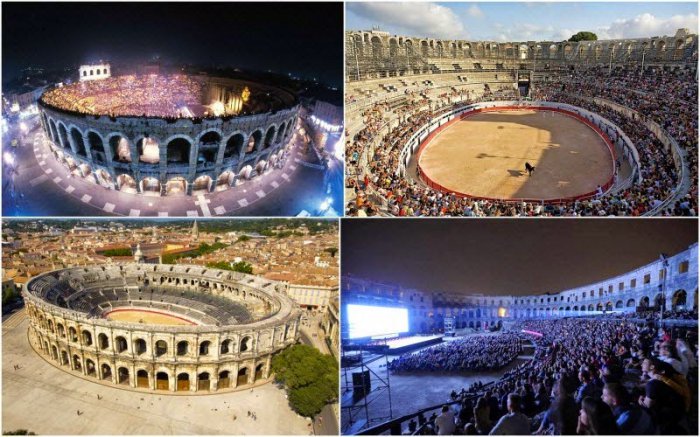 According to studies, on the territory of the Roman Empire were built more than 230 amphitheaters. They were in almost every city, where the population was more than 1 000 inhabitants. The largest in its capacity was the Roman Coliseum. It was able to provide seats for about 50 thousand spectators.
Verona Arena – amphitheater in Verona, Italy at the Piazza Bra. It is 140 meters long and 110 meters wide. Four massive arches were almost completely destroyed by an earthquake in the XII-th century. It was completely restored in 1913. Capacity – 22,000 people.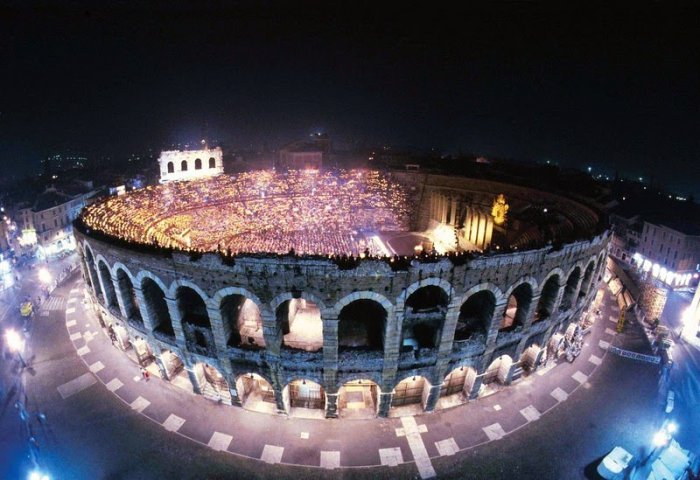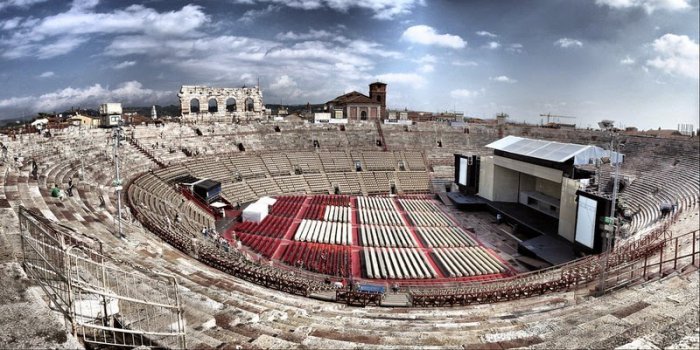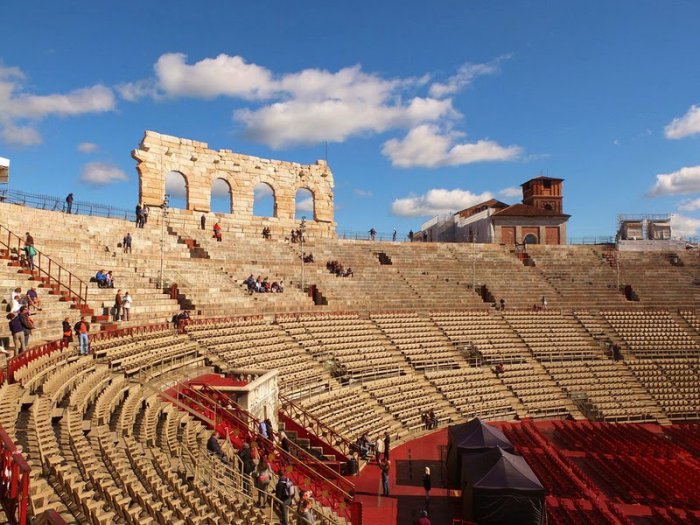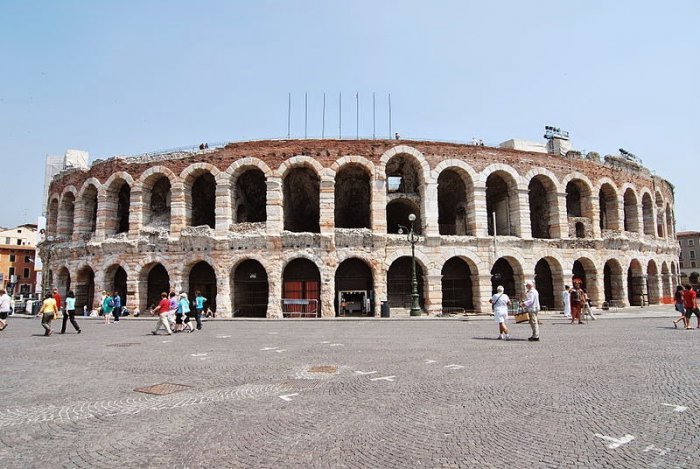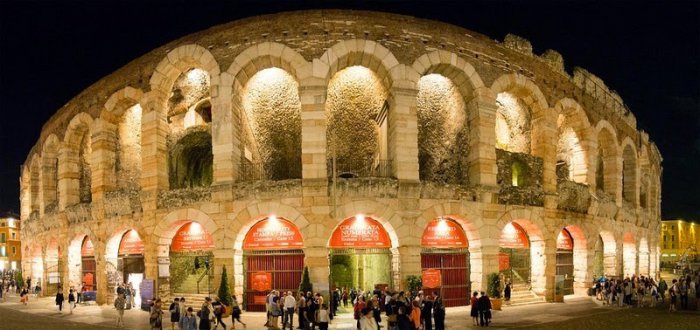 Pula Arena – amphitheater in Pula, Croatia, built in the first century BC. Pula Arena length is 134 meters, width – 105 meters. For a long time the arena was designed for concerts and accommodates 22,000 spectators. Now it is divided into several areas by 5000.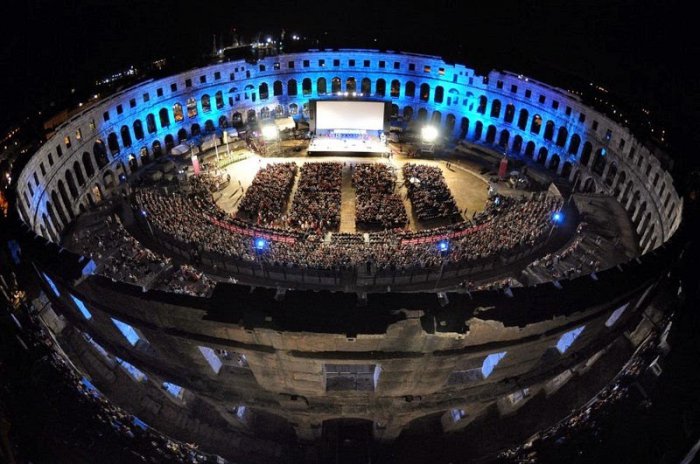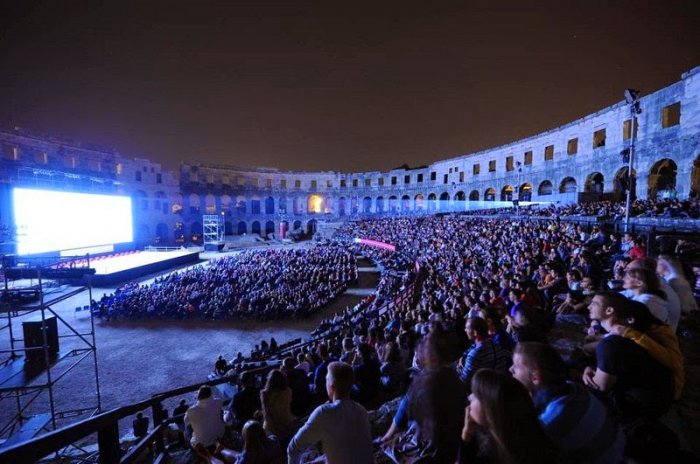 Arles Amphitheatre – building on the territory of the French town of Arles. It was built in the 90th BC. Holds up to 20,000 spectators and offered chariot races and gladiator battles. After the fall of the empire, became a refuge, and the amphitheater was rebuilt into a fortress. Inside there were houses. In the middle of the XVIII-th century houses were demolished and there began to hold bullfights, that are held even in present.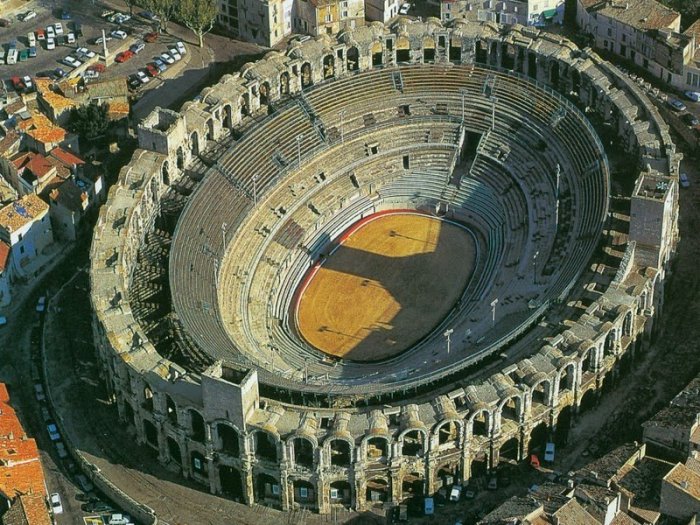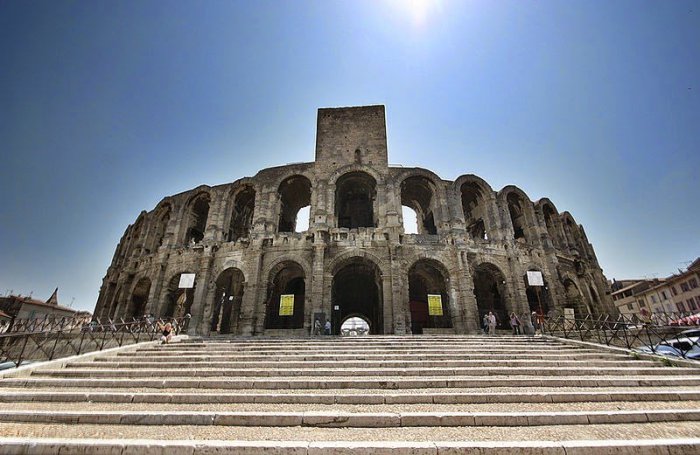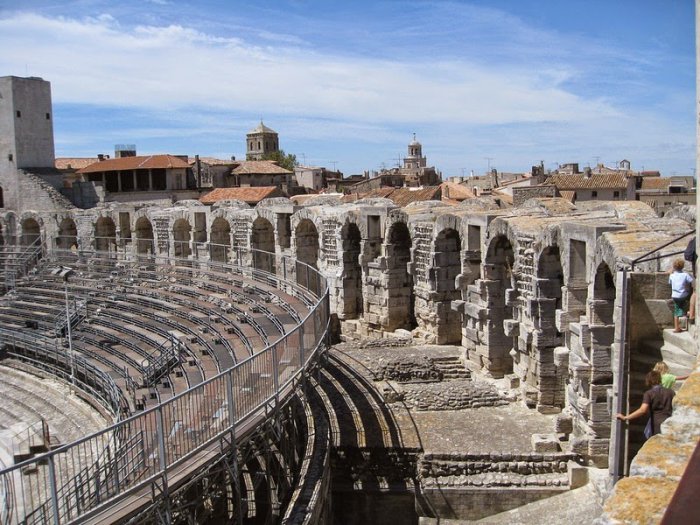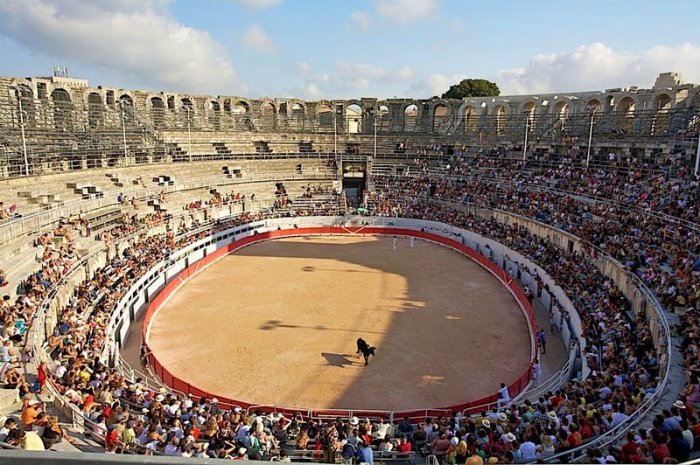 Arena of Nîmes is located in the French town of the same name. The story is very similar to the history of Arles Amphitheatre, but in addition to bullfighting, here are held different concerts.