Royal Palace of Amsterdam
The Royal Palace of Amsterdam (Koninklijk Paleis Amsterdam) is a major landmark of the Dam Square in the centre of Amsterdam.
It is one of the three palaces in the Netherlands put aside by the Dutch government at the disposal of their monarchs. The Royal Palace in Amsterdam isn't King Willem-Alexander's place of residence, but he often receives important guests here.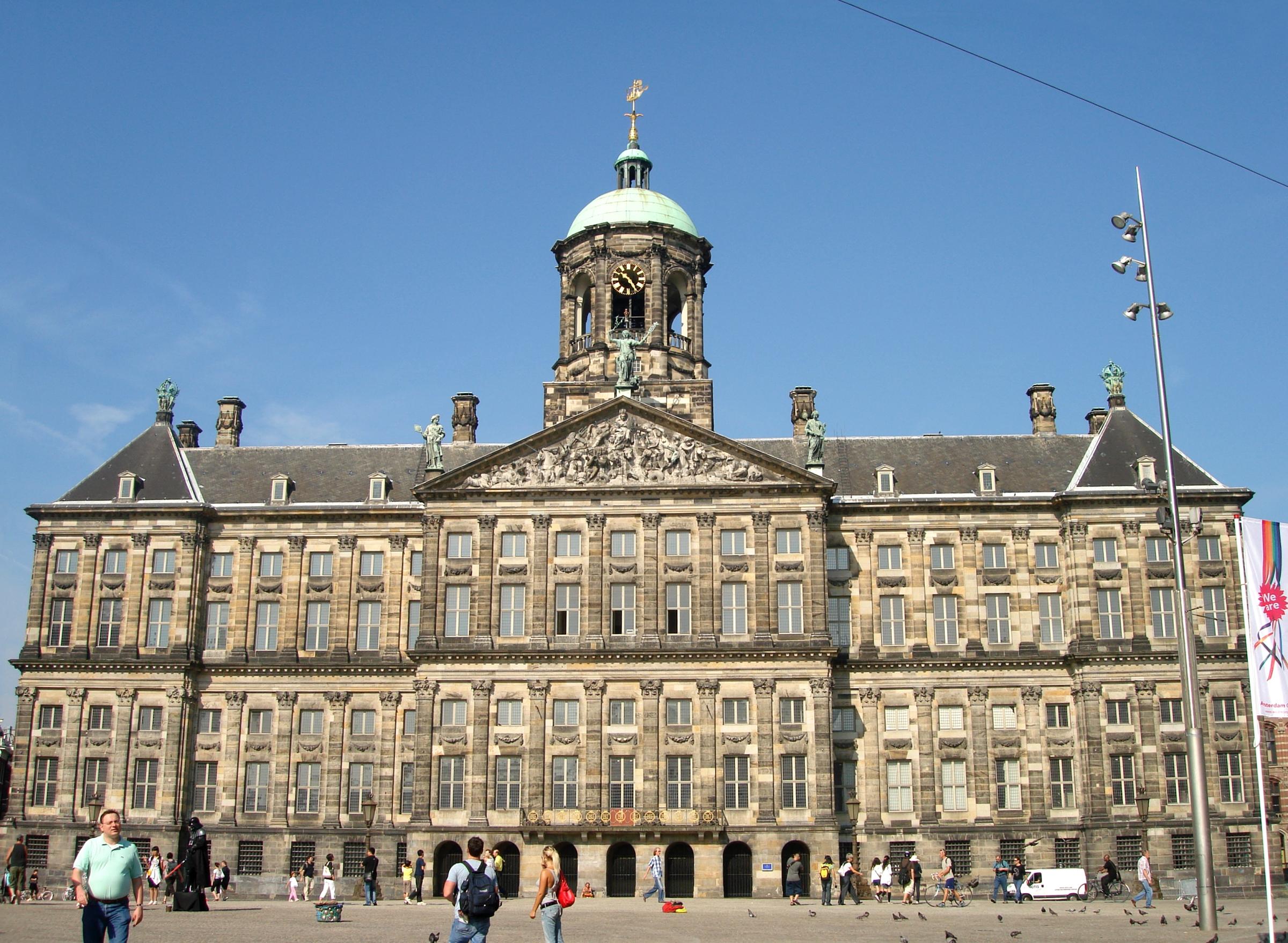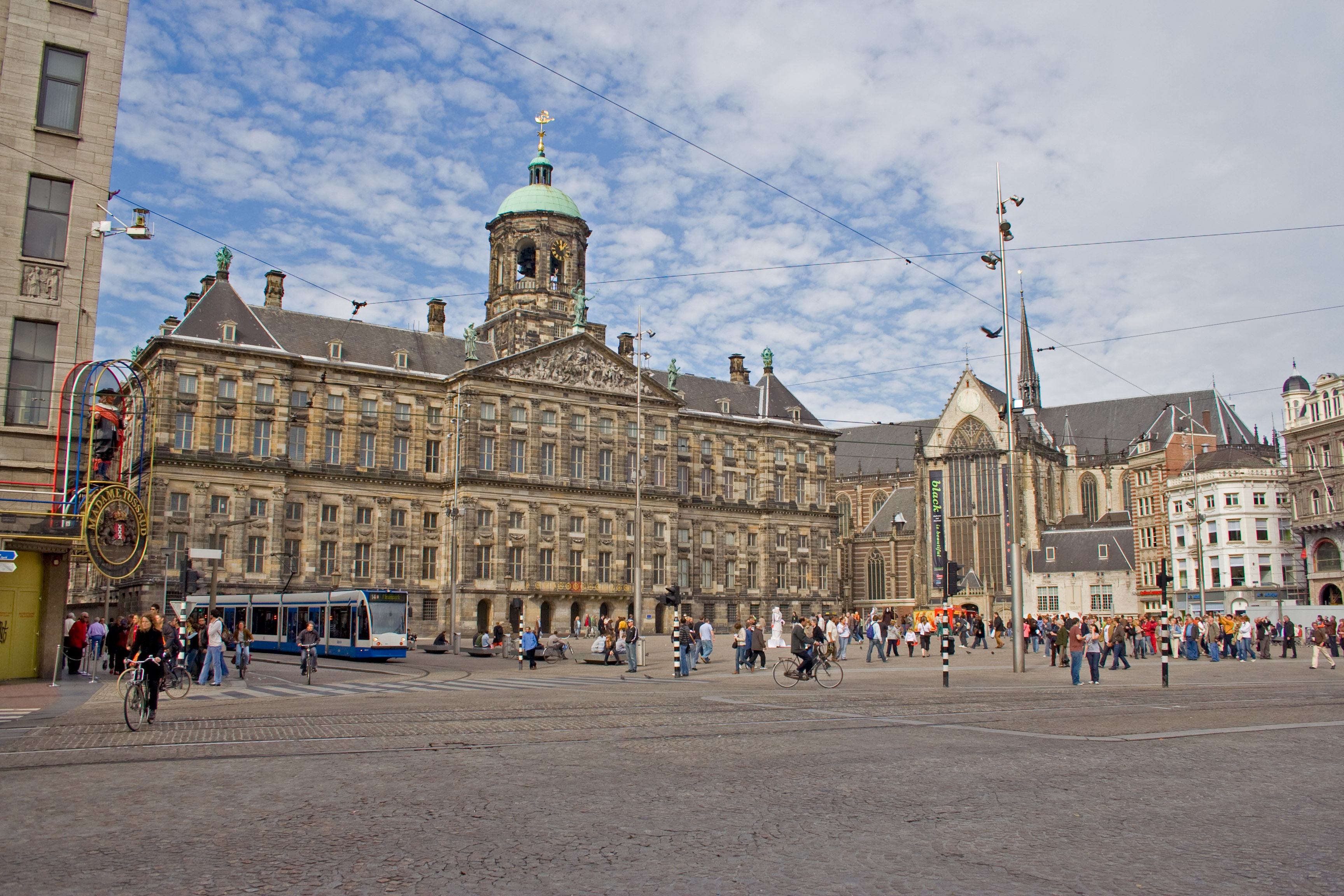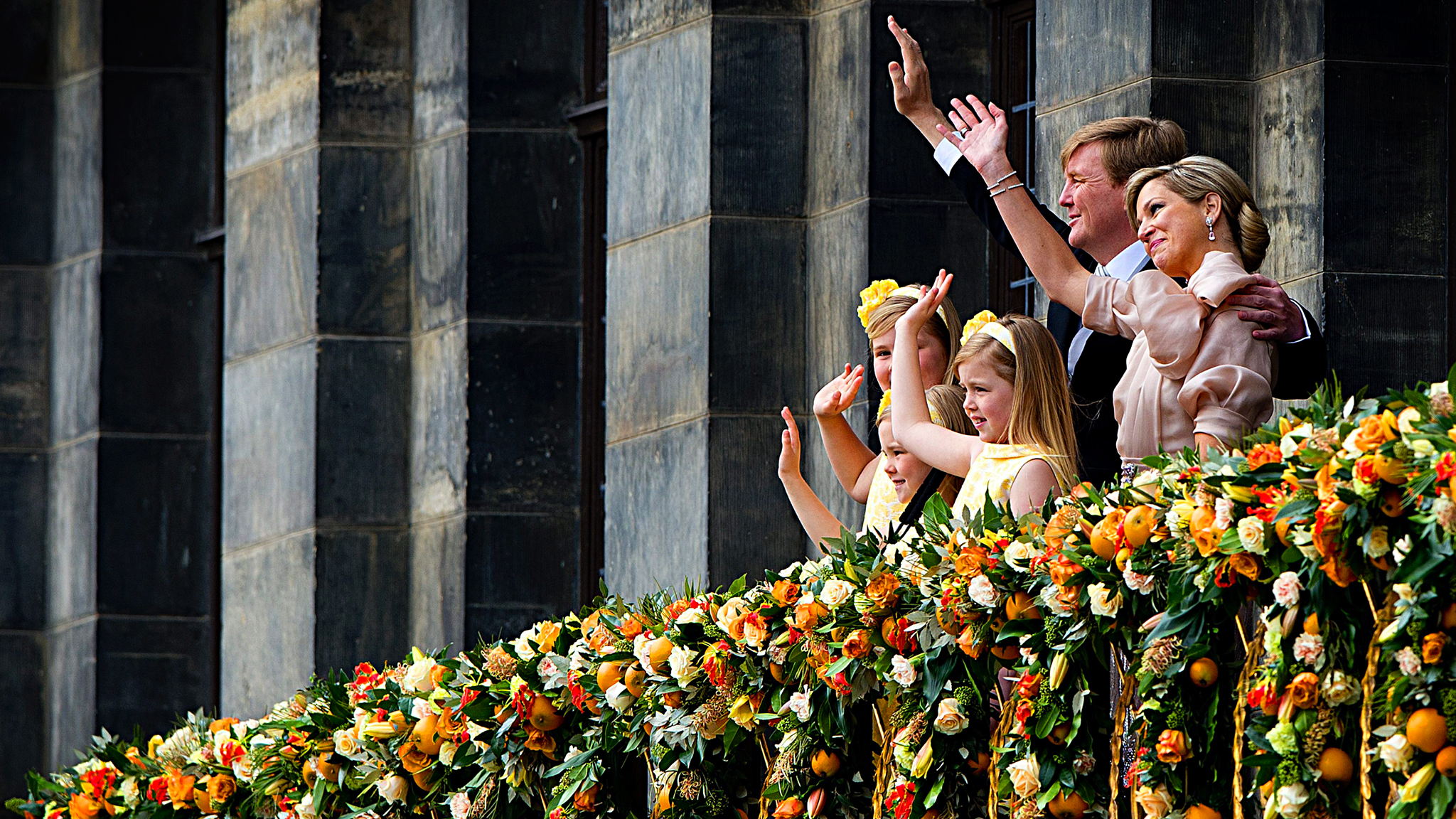 Royal Palace was built by Jacob van Campen in the Dutch Classicist style in the 17th century as a city hall. It was built on 13,659 wooden piles (one for each of the days of the year with a one in front and a nine behind). Both interior and exterior, symbolize good governance, justice and commerce. For a long time it was the largest administrative building in Europe.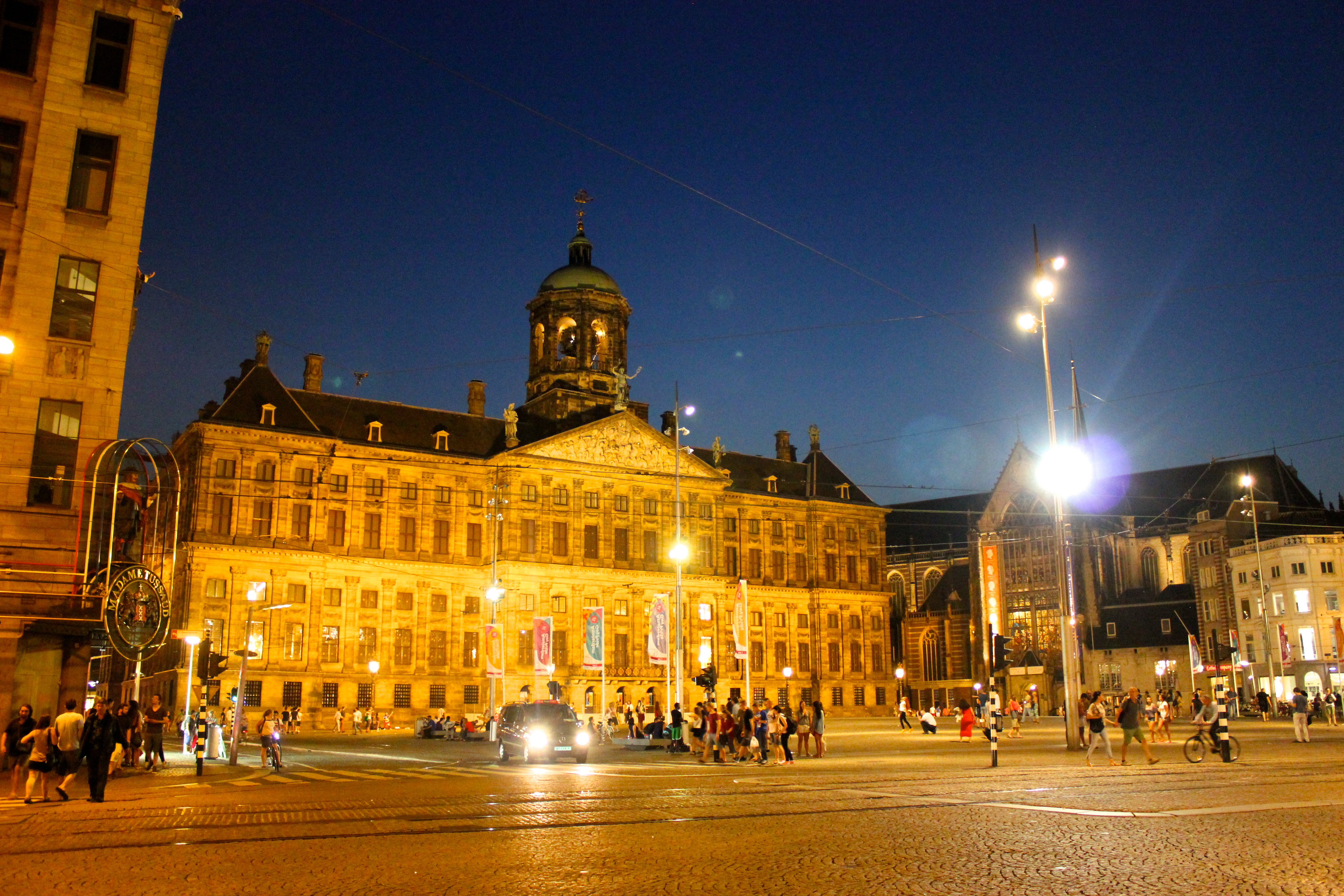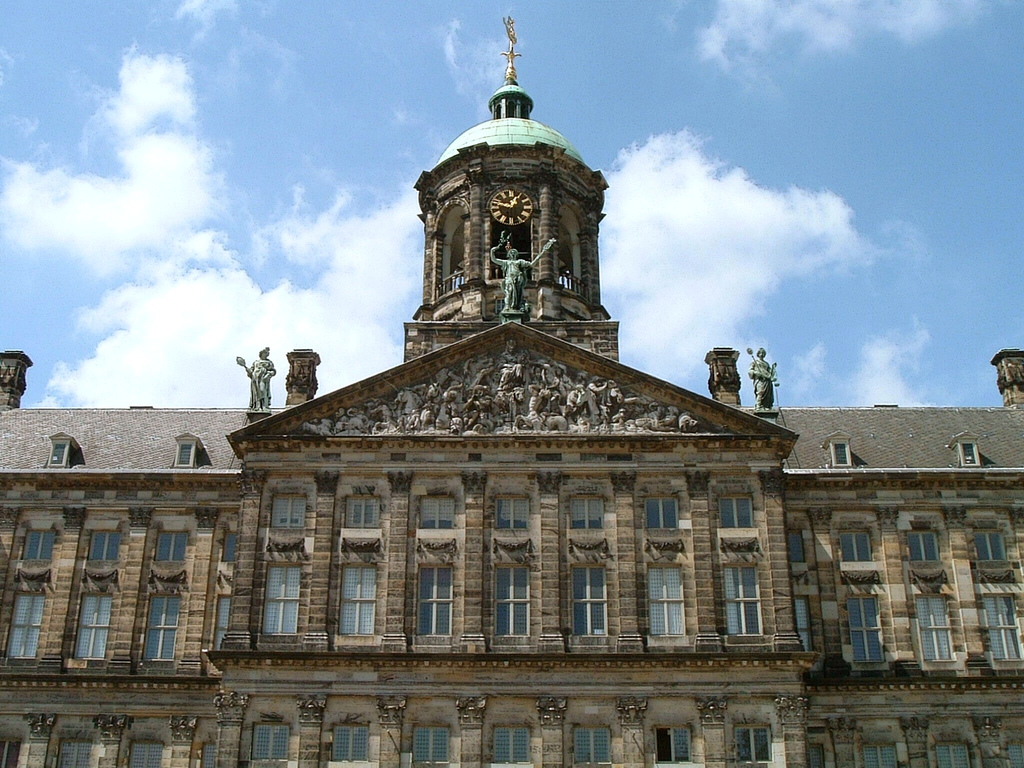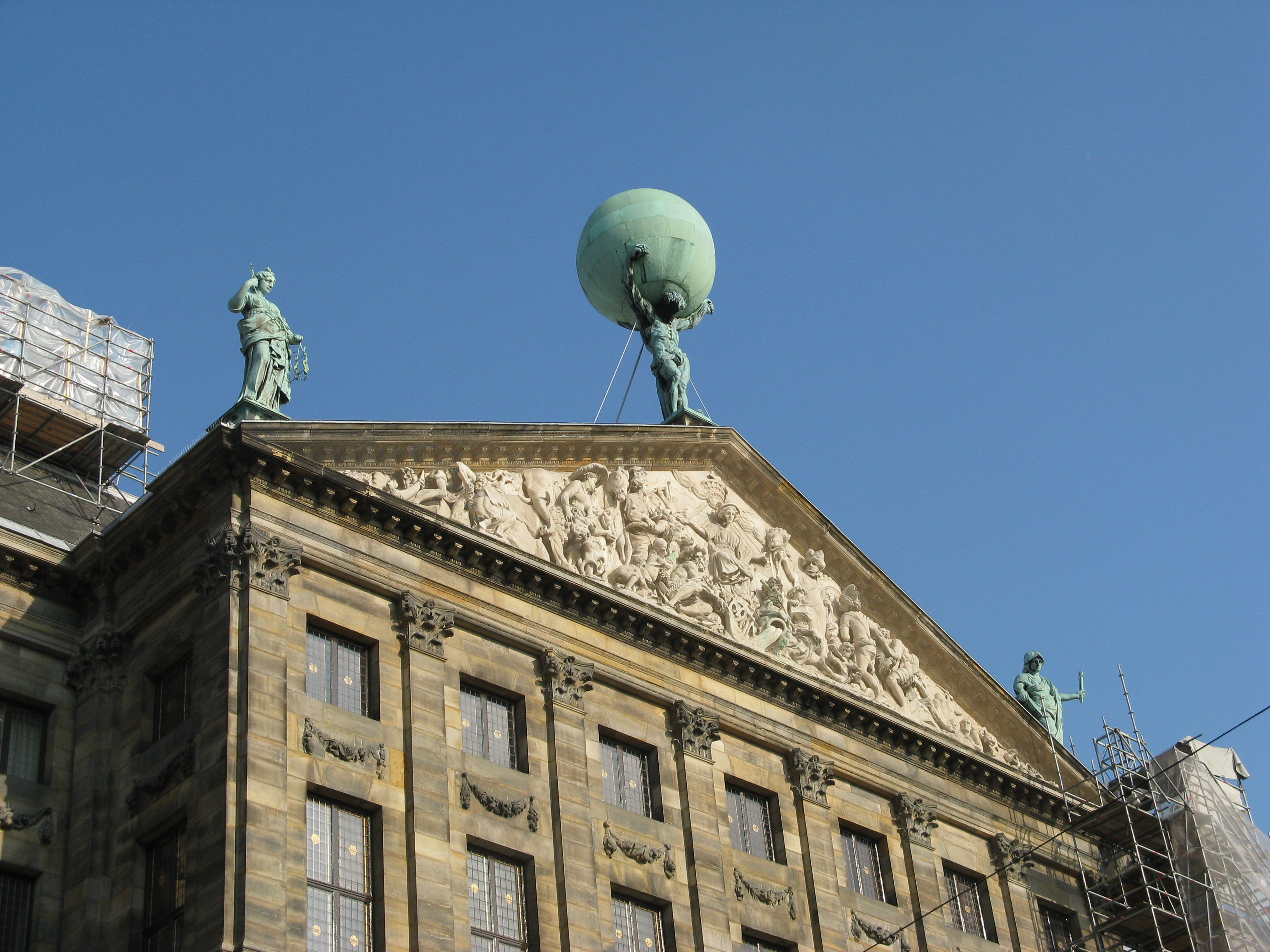 In 1806 after the patriot revolution, the Republic was forced to accept Louis Napoleon, the brother of the French Emperor, as the King of Holland. He converted this amazing building to a Royal Palace.
The palace renovation was started in 2005 and took time up until June 2009. Since 14 June 2009, the Palace is open again to the visitors most of the time.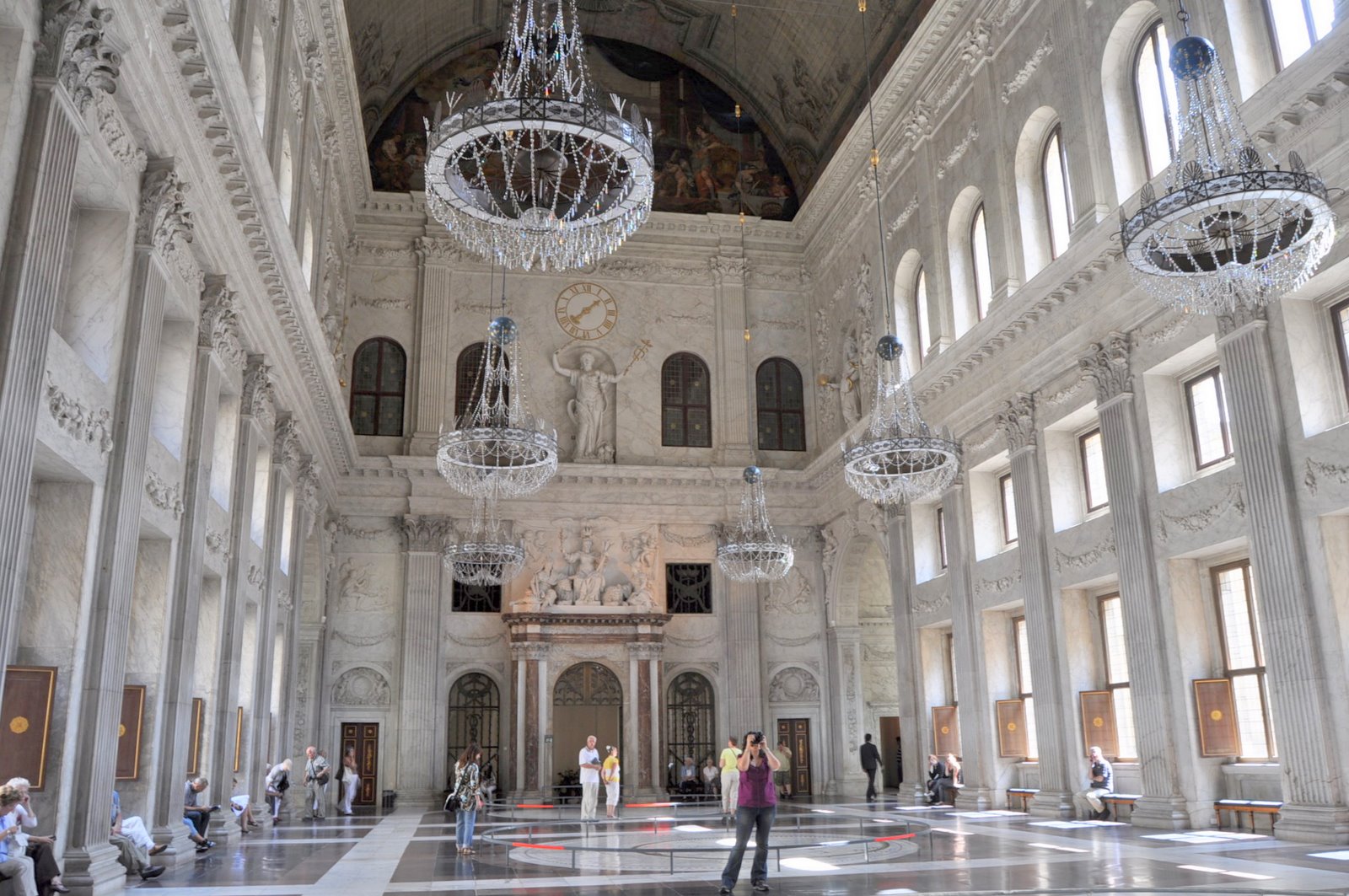 The interior of the Royal Palace and exhibitions are definitely worth a visit. You will be admired with the marble floors, magnificent paintings, delicate sculptures, gigantic chandeliers. There you can see the beautiful paintings by famous Dutch and Flemish artists: Govert Flinck , Jacob Jordaens, Jan Lievens and Ferdinand Bol.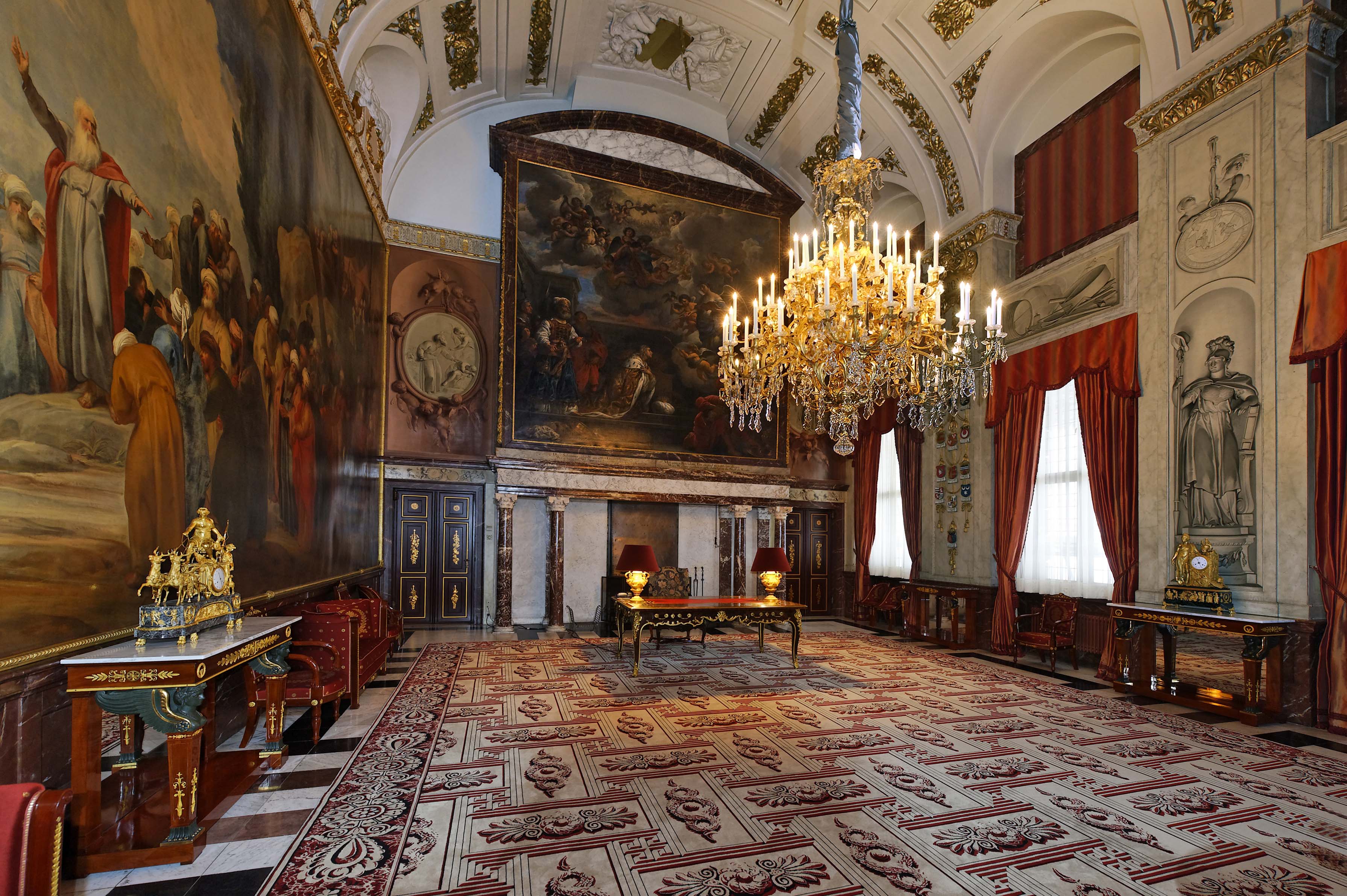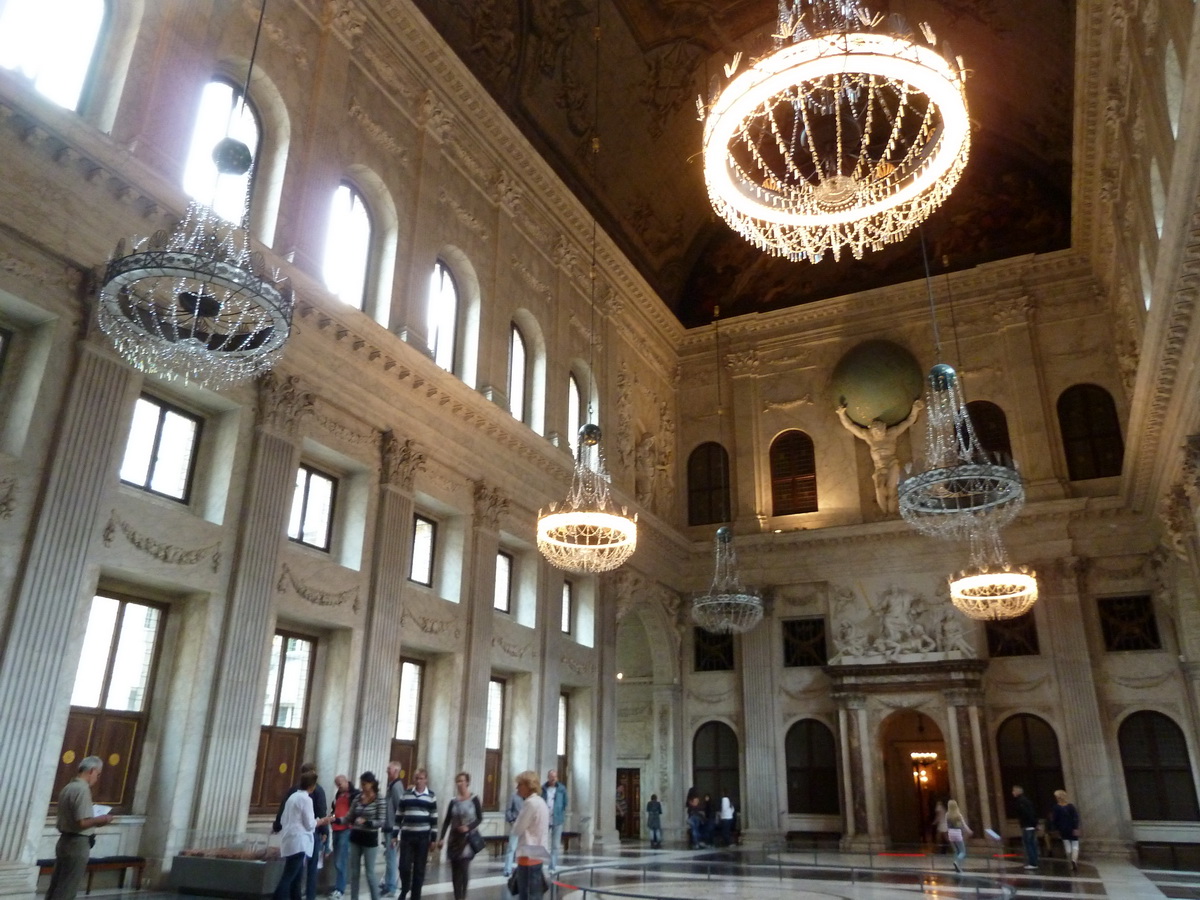 On the marble floor of central hall, which is 120 feet long, 60 feet wide and 90 feet high, you will see two maps of the world which represent the area of Amsterdam's colonial influence in 17th and 18th centuries. On top of the Koninklijk Paleis is a large cupola, with a weather vane in the form of a cog ship, which is a symbol of Amsterdam.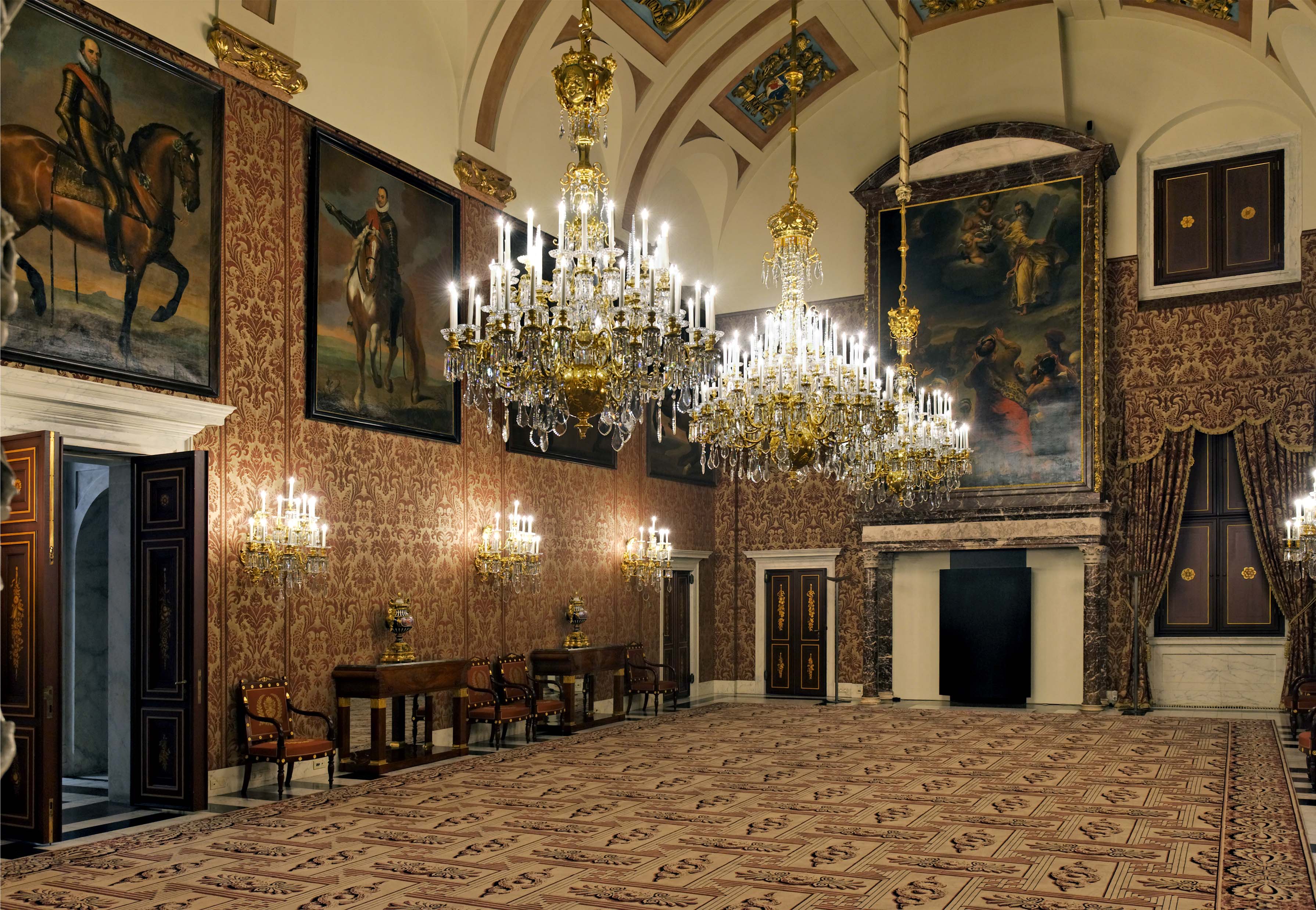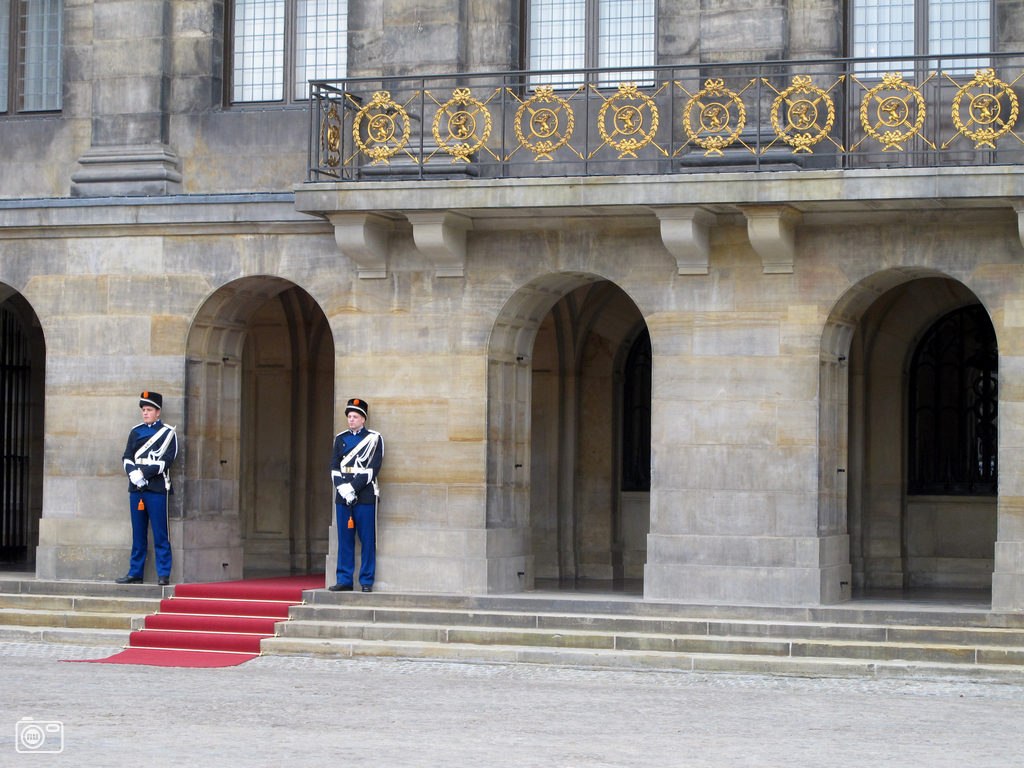 Visit this beautiful place, and you will find why it was called the World's Eighth Wonder!