Scary workplace safety posters
Prevent-It – Canadian organization fighting against a cruel and vicious practice of killing innocent white women with gigantic iPod earbuds – has ordered Toronto-based advertising agency DRAFTFCB to made a series of really scary (and I bet pretty efficient) ads.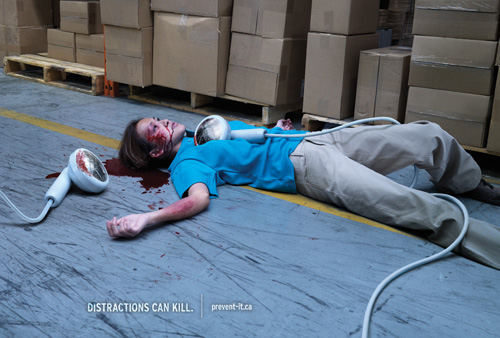 Ok, Ok… These ads are for Ontario Workplace Safety and Insurance Board. As you can see at the Prevent-Itville website, WSIB guys have a very special sense of humor, but these posters are even more bloody realistic.