Star Trek themed scratching posts
The scratching posts—more or less responsible cat owners are buying for their beloved pets—are not just a thing for the cat. These things are, obviously, the furniture for the cat. And most of the time said furniture as big and as visible as a human one. This fact puts the responsible cat owner before the hard choice: either deprive his/hers beloved cat from a joy of scratching, tearing or ripping a specially designed thingy (thus putting an expensive sofa at a huge risk of being an unfortunate substitute) or put in the middle (figuratively speaking, of course) of the room the huge strange thing that turns all that interrior design into inferior one.
Luckilly enough, today there is a smart choice for almost anything. And the scratching posts are not the exception. Behold the scratching post that will satisfy both cat's urge to tear apart smething and cat owner's desire to express his or hers cultural background and origins.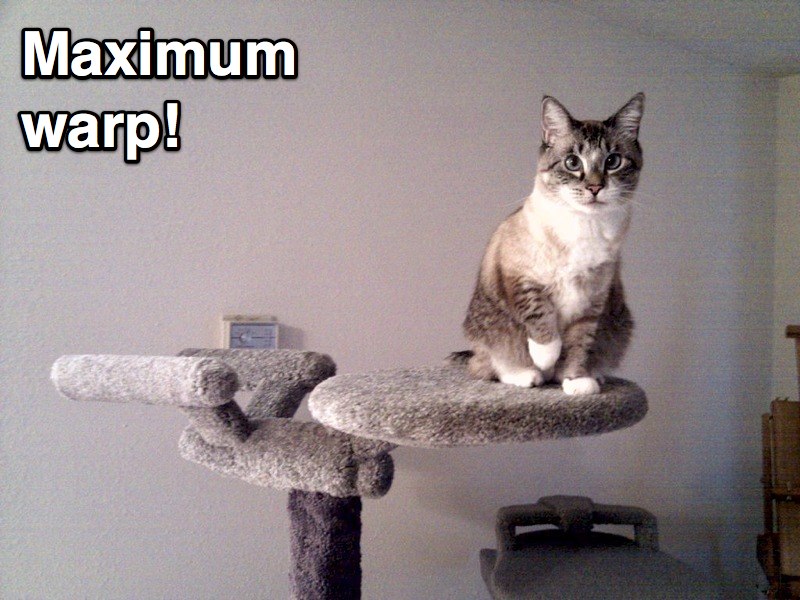 The guy who made these wonderful USS Enterprise shaped pieces of cat's furniture are indeed a huge Star Trek fan.