The Chinese model has become a sensation because of her incredibly long legs
The Chinese model Dong Lei has incredible legs (1 meter 14 centimeters), which made her an Internet sensation.
20-year-old model, Dong Lei became a star of the Internet all over China because of her frighteningly long legs. Dong's height is 1 meter 80 centimeters, most of that are her legs. The length of this girl's legs are 1 meter 14 centimeters and is equivalent to growth of a Chinese seven-year-old girl.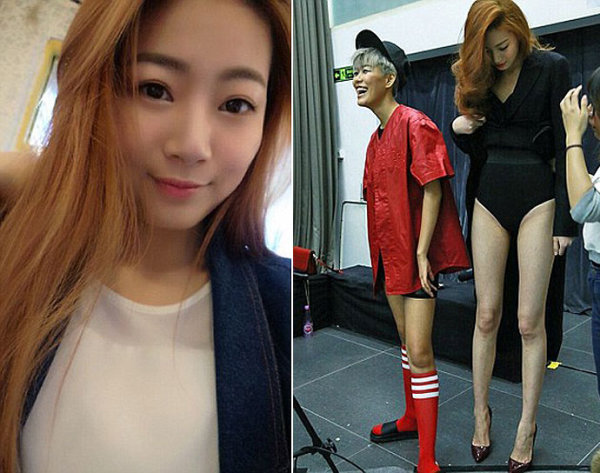 Her parents dreaming that their daughter would be a university professor, but after high school she decided to take part in competition models in Beijing, and later signed a contract with a modeling agency. Dong Lei became famous throughout China after the broadcast of the show "Supermodel", where she participated and earned herself the nickname of TUI TUI, which means "long legs".