Tokyo flood tunnels – G-Cans project
G-Cans project widely known as Tokyo underground flood tunnels is the networks of tunnels 6.4 kilometers (four miles) long built deep under the ground in the Tokyo suburbs. All this infrastructure is dedicated to prevent flooding when Tokyo metropolitan area rivers are overfilling during the rain seasons or in case of typhoons.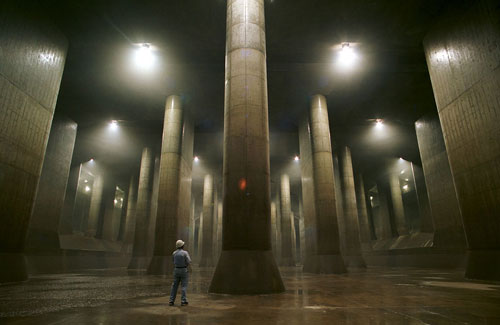 There is gigantic water tank 177 meters (580 feet) long and 22.4 meters (73 feet) high to keep water and than dump it to Edogawa River. 78 high powered pumps can pump up 200 tons of water per second.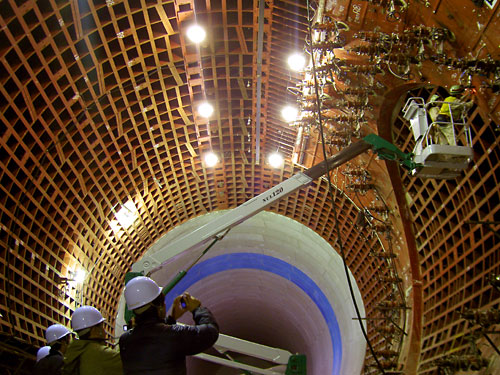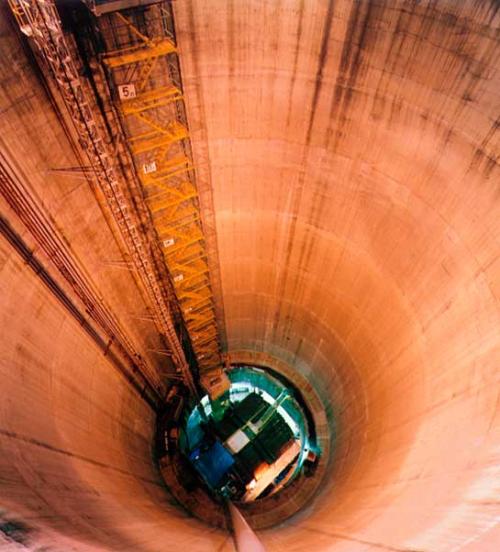 Five silos 65 meters (213 feet) high and 32 meters (104 feet) in diameter are completing this futuristic construction.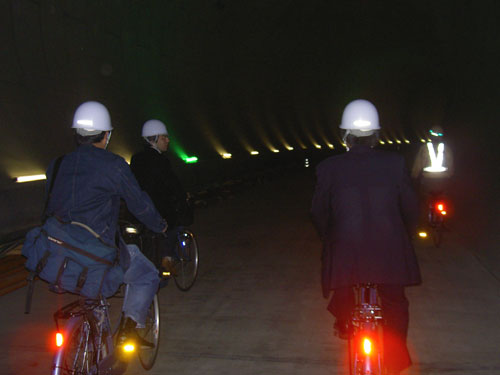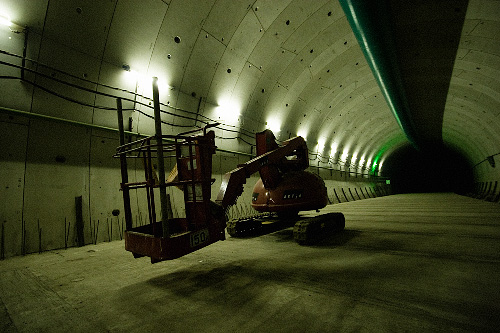 Tunnels are so long that it's better idea to use bike rather than travel by feet.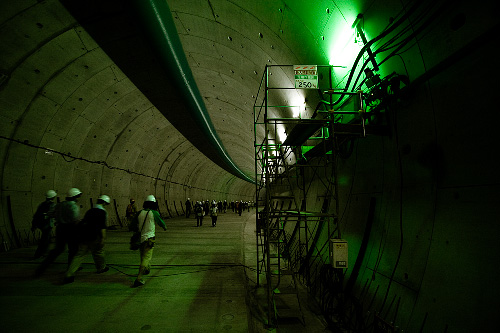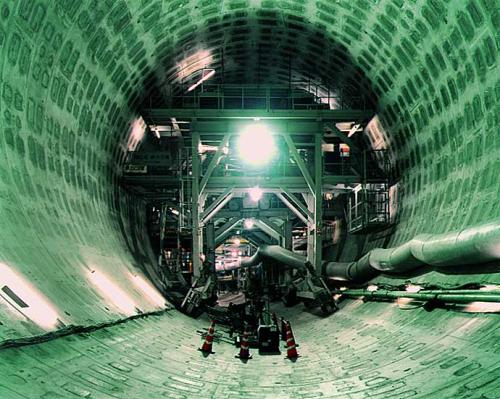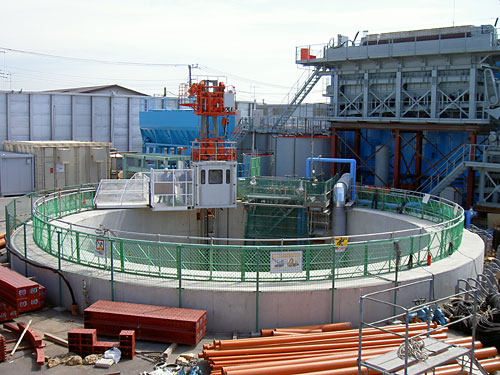 On the ground: top part of the silo.