Tokyo Summerland wave pool
Michael Keferl at Trends in Japan blog has posted this stunning picture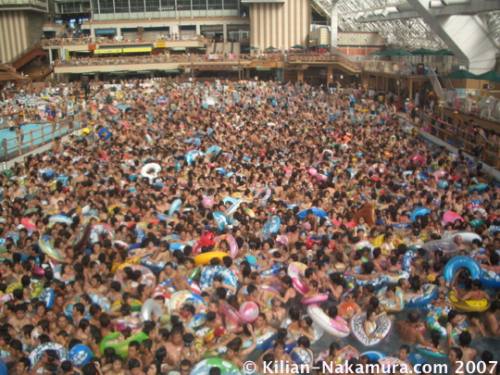 and this even more stunning video
from the Tokyo Summerland wave pool. This is insanity. Yes, I can't imagine myself visiting so overcrowded area even it were 120 degrees Fahrenheit on the street… especially if it were. It's a human soup – not a pool.
Japanese blogger <3Yen (perhaps it's their way to say "my two cents") proved that this is not photoshopped image and video. Look at that collage – it's not something unusual for midsummer melting Tokyo.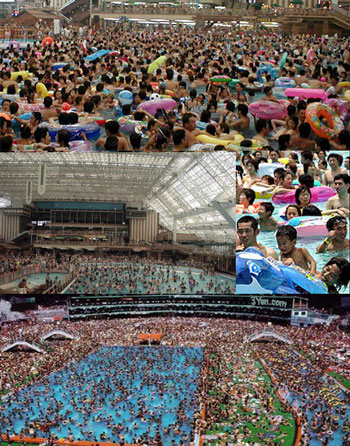 As some commenter said, this is more insane thus Japan is an island. Of cause the ocean water is colder but it's good when it's damn hot outside. Ocean water is salty and not so clean but I bet it's much much cleaner than water of the Summerland pool.