Transformers of scrap metal and spare parts
Chinese farmer Yu Zhilin, along with his son, decided to build figures of robots. Unlike majority of people, they decided to go big. Father and son used the original dimensions of the all known movie robots.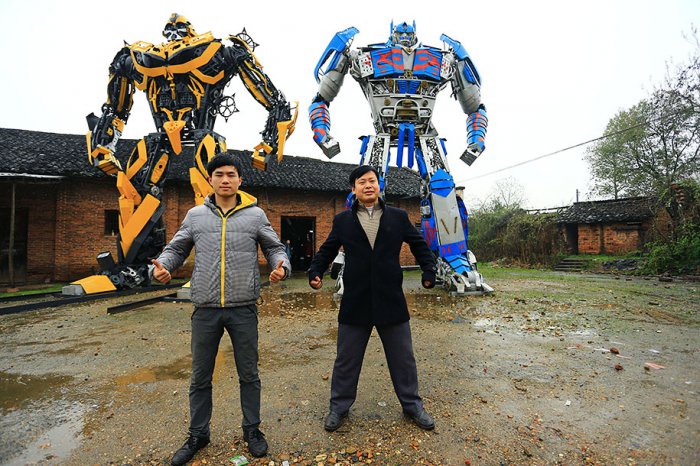 Taking into account that the original transformers named Optimus Prime and Bumblebee has not been seen in reality, we can definitely say that these are the biggest copies in the world.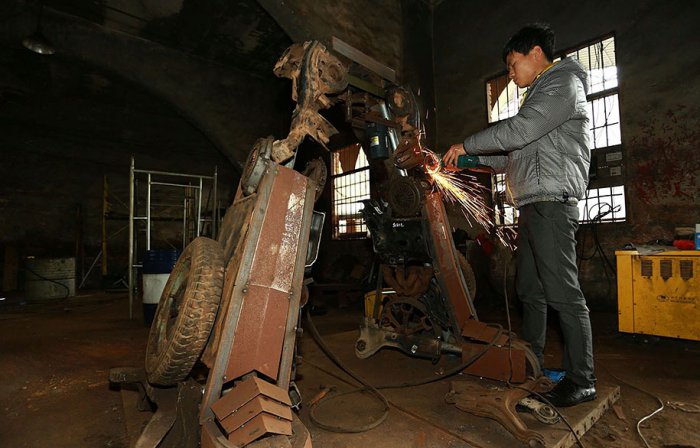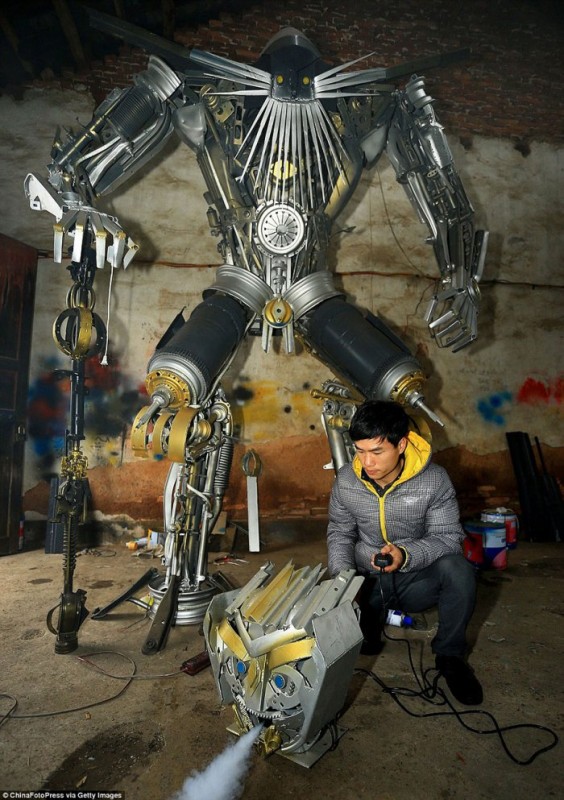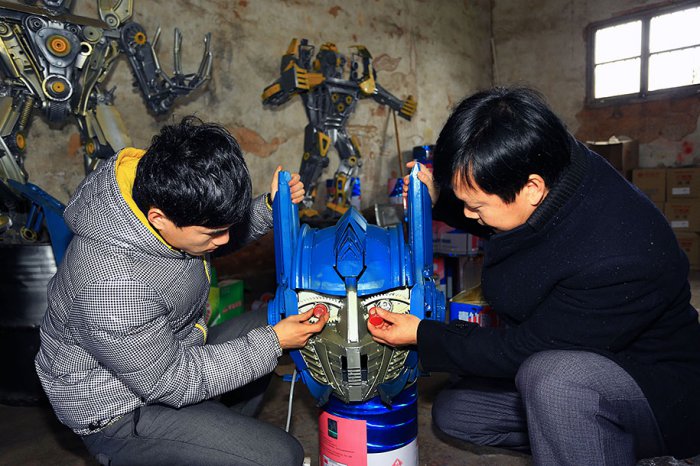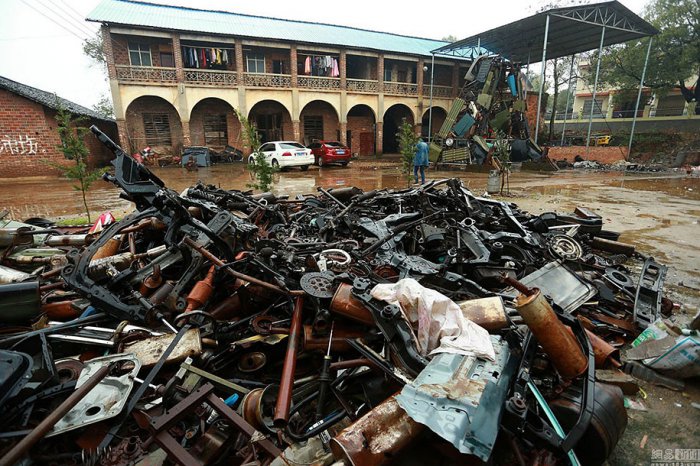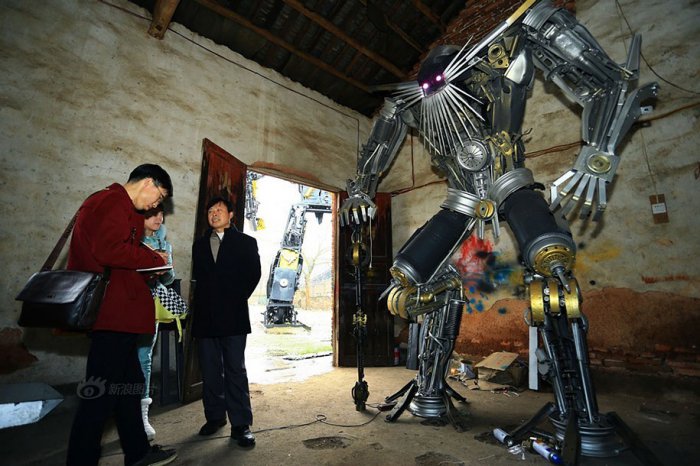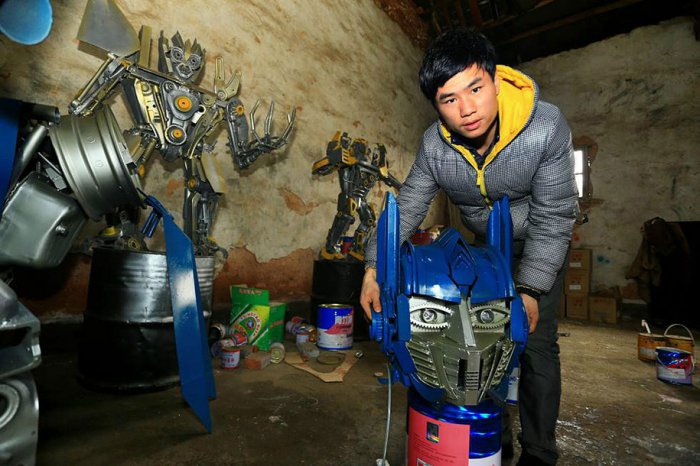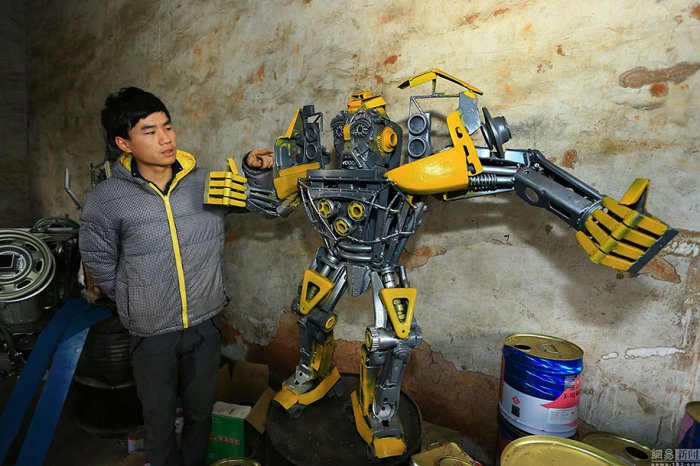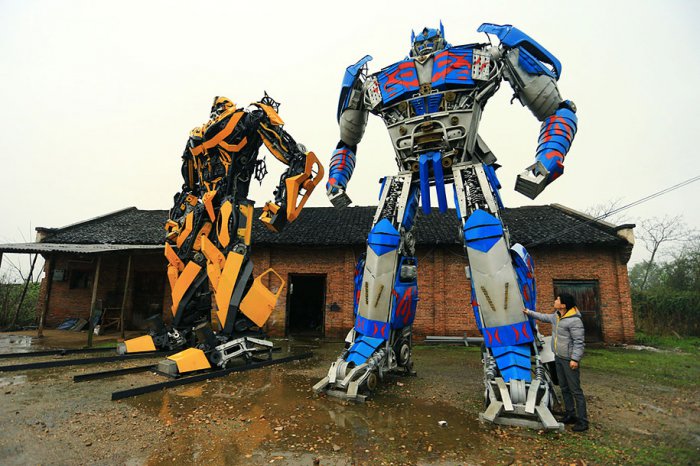 Farmer Yu Zhilin, at his time has received artistic education. He began to build the Transformers alone. His first piece was created in three years, he was giving all his free time to this project. Due to the popularity of this movie in China, his transformers have found a buyer. During one year the farmer earned about $ 160,000.