Wibrain B1L affordable UMPC
Korean manufacturer Wibrain has announced the "lightened" entry-level UMPC Wibrain B1L (via AVING.network)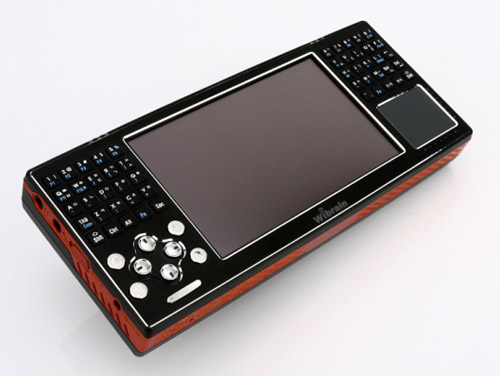 Wibrain B1 series are 526 grams in weight, 4.8″ 1024*600 touchscreen LCD Ultra-Mobile PCs equipped with QWERTY keyboard, touchpad with scrolling (vertical and horizontal) capabilities, Wi-Fi and Bluetooth connectivity at once, 512Mb memory and 30Gb hard drive storage. There is one USB 2.0 port (just like in Macbook Air) to connect any USB external device.
More expensive Wibrain B1E and B1H models that are already available on the Korean market are built on the 1.2GHz CPU from VIA. The B1L will incorporate a slightly slower 1GHz CPU.
But what's more interesting about Wibrain B1L – its price – from 400,000 to 500,000 Korean Wons depending on storage and OS (ether Linux or Windows XP) options. This is as low as US$420 to US$520 what makes B1L the most affordable UMPC on todays market.
Wibrain's closest competitor – also Korean Samsung Q1 available for a little less than a grand. And a tiny tablet PC Fujitsu LifeBook U810 is about US$950 as well. Similarly sized Nokia N810 is cheaper but it's actually not an UMPC but oversized handheld with a weak CPU and quite limited mobile OS.