World's Largest Tunnel Boring Machine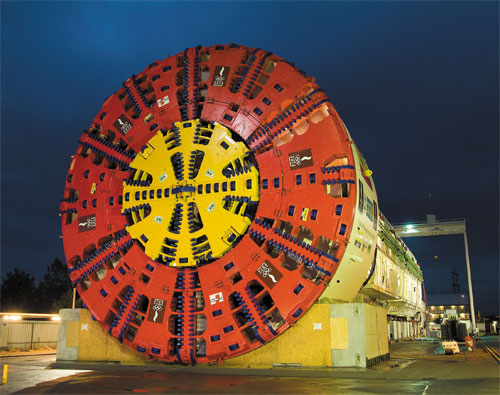 This is the world's largest tunnel boring machine built by Herrenknecht AG for Shanghai Changjiang Tunnel & Bridge Construction Development Co., Ltd. Two of them were used to dig 7.5 kilometers long double tunnel under Yangtze river in Shanghai.
The machine is 15.42 meters in diameter, 135 meters long and 2,300 tonnes of weight. It was digging 26 meters of a fifteen and a half meters wide automobile tunnel each day. Totally, 2.7 million cubic meters of ground have been excavated and removed during tunneling.