You will die
Have you ever forgot about the inevitability of death? Have you?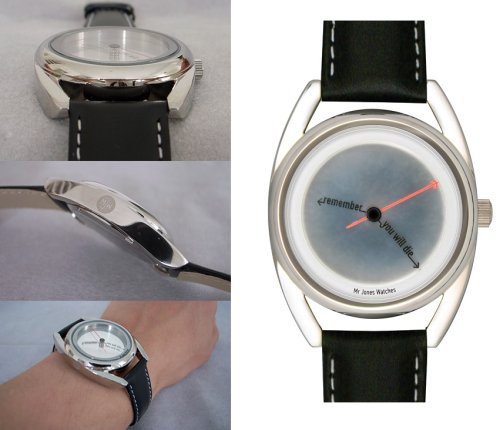 If you have, than you need this wristwatch from UK based manufacturer Mr Johnes Watches. The hour hand reads "remember" and the minute one – "you will die".
Another cool feature of this pretty minimalistic wristwatch is its quantity – just one hundred of copies were made. Each copy has its serial number from 1 to 100 engraved on the back. And you can choose your lucky number. Of cause if you will be lucky enough to get one.
The price is quite democratic too – £79.99 or around $162. If you live outside European Union 17% VAT will be deducted.